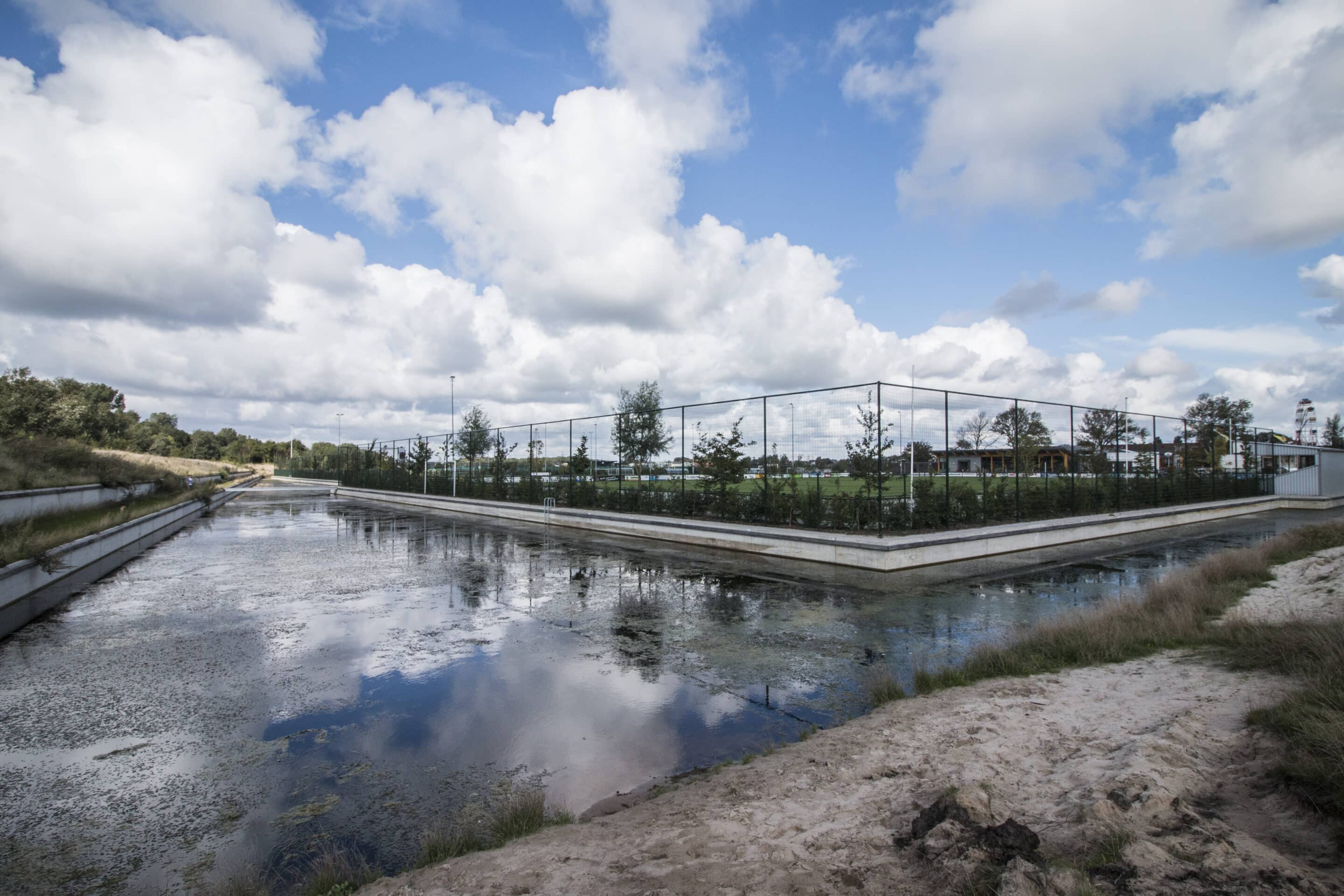 Water retention system for De Zilk sports complex in Noordwijkerhout
De Zilk sports complex in Noordwijkerhout underwent a considerable change in 2014 as space was needed for future homes. The football pitches were rotated 90 degrees and the entire tennis centre was relocated. AW Groep advised the client to use Bosch Beton retaining walls as sheet piling.
Long service life
The planned new housing resulted in De Zilk sports complex needing to undergo considerable changes. The positioning of the football pitches and tennis centre changed drastically. A new water supply was needed to the north of the site and a new ditch had to be created between the N206 main road and the sports pitches. Initially the client wanted to create the ditch with hardwood sheet piling. AW Groep, which carried out the project together with Antea Groep, advised the client to go for concrete retaining walls. Concrete retaining walls have a much longer service life, are easier to install on sandy soils than vibratory-driven sheet piling and have a sleek appearance.
Quay wall
We installed our L retaining walls for this water retention project over a total length of 900 metres. Heights varied from 2 to 2.5 metres. Bosch Beton's structural engineer produced structural calculations for part of the retaining walls so that the client was assured of the right solution.
Further information
If you would like to know more about this project or our customised retaining wall solutions for water, please feel free to contact our consultants.