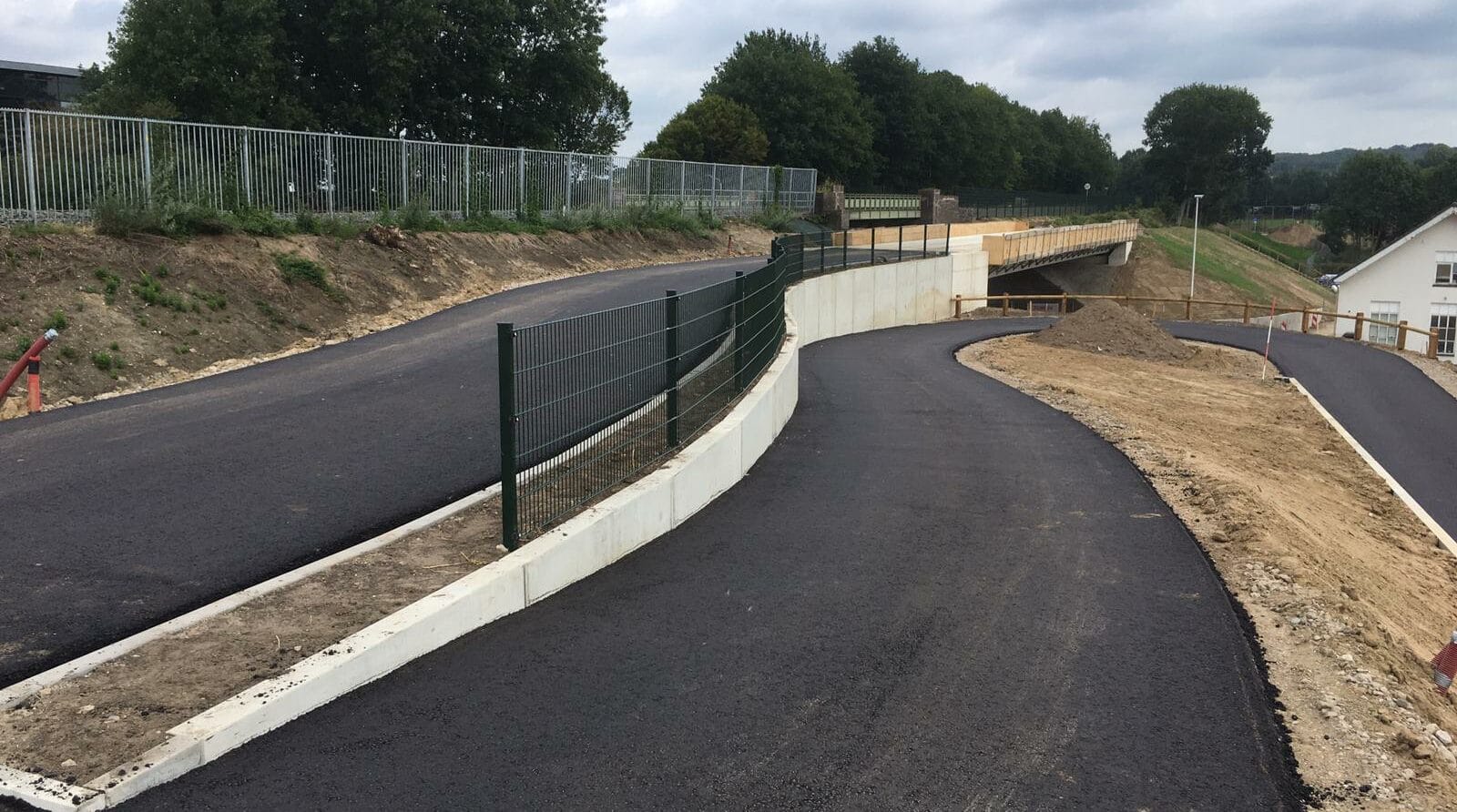 Road and traffic
On occasion making a slightly stronger thoroughfare is needed for passing traffic. Or an entrance has to be constructed at a point where there is a ditch. Parking bays have to be constructed in a lower lying section. An embankment at an ecoduct is to be given additional reinforcement. For an efficient design of the recycling depot, a municipality requires retaining walls suitable for heavy loads, on which fencing can be installed. Just a few situations where our retaining walls could be the solution.
Question
Whatever your requirements, we have a retaining wall solution for you. How can we help you?

meenemen in offerte kon beter
Op de tekeningen had klant, wij, kunnen zien dat de platen en de wanden van dikte verschilde, dit in verband met klaarmaken ondergrond. Er is over offerte gebeld, maar niet opgenomen, hadden het even druk, verder is daar niet meer over teruggebeld. Nu was het voor ons een verassing, ondergrond niet goed aangelegd om in één keer te plaatsen. Hier is na plaatsing even over geproken, was miscomminucatie vonden we beiden.
goed bedrijf
afspraken worden goed na gekomen , kunnen meestal snel schakelen, doen daar zo ie zo hun best voor
Een uitstekend product en zeer goede service
Goede kwaliteit en overleg omtrent de werkzaamheden is prima
alles prima
Alles prima verlopen
Kwaliteit en levering is goed
Zo kan ik weer jaren vooruit
Snel geregeld
Binnen 1 dag een offerte binnen na een silo gebouwd te hebben op de website ,top
duidelijke afspraken met oog voor maatwerk
duidelijk tot de laatste levering alleen bij mondeling huren onduidelijk over kosten berekening
Vriendelijke communicatie
Vriendelijke communicatie en denken mee.