Clamp hire
In general, we are a full-service company. This means that Bosch Beton also takes care of the placement. If you prefer to place the retaining walls yourself, you can hire a clamp from us, which is free during the weekends. We charge a fee for longer clamp hire and will state this fee on the order confirmation. It is important that the clamp is returned to us as quickly as possible after use so that we can use this in a subsequent project.
Conditions
Several conditions apply to clamp hire:
option 1: three days of clamp hire, with two days free
option 2: five days of clamp hire, with two days free
option 3: eight days of clamp hire, with three days free
option 4: fourteen days of clamp hire, with four days free
The hire days are per working day. Weekends are free and are always excluded. Extra costs will be incurred if you return the clamp late, so make sure you choose the right option! We charge a deposit for international hire.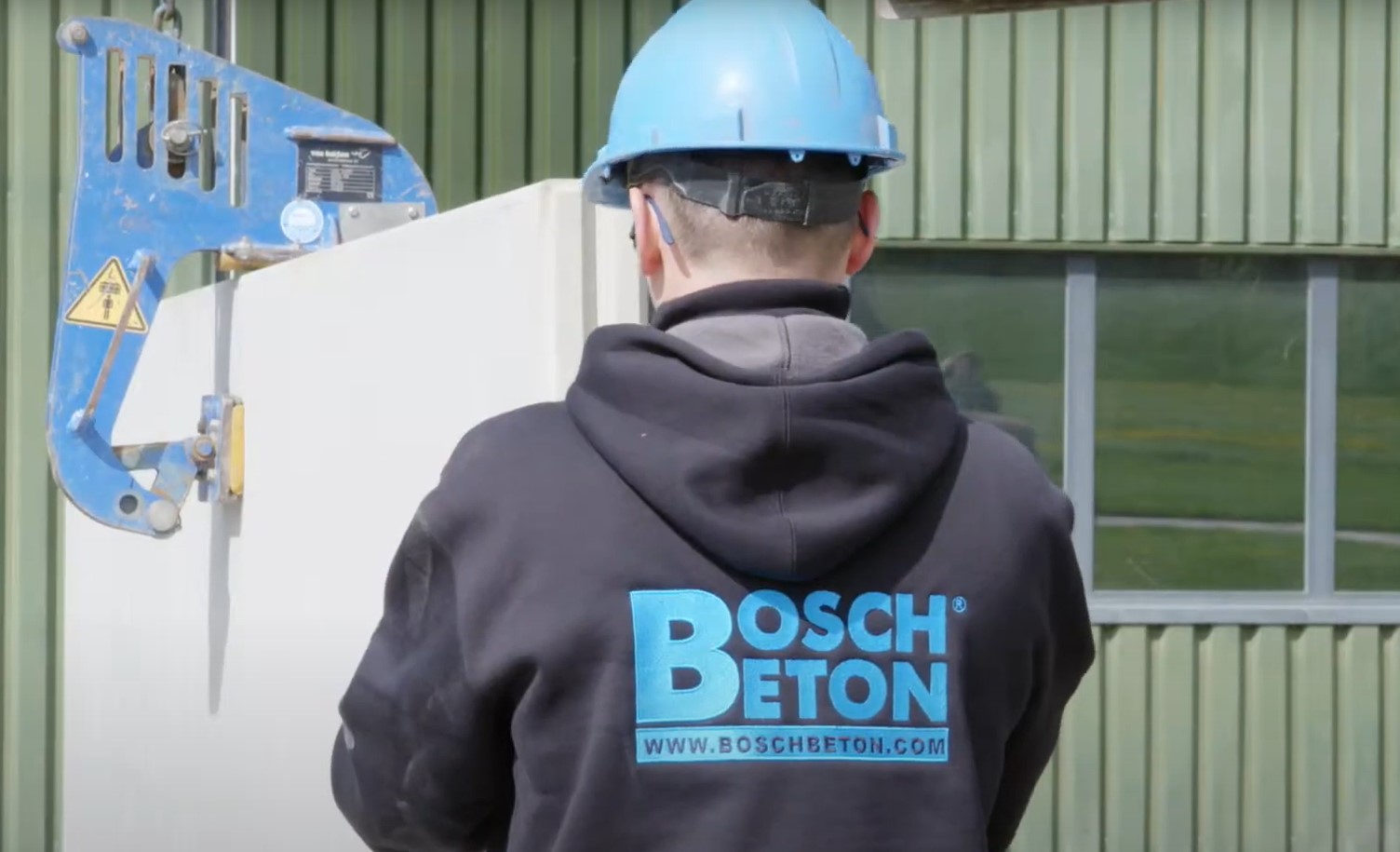 goed bedrijf
afspraken worden goed na gekomen , kunnen meestal snel schakelen, doen daar zo ie zo hun best voor
Een uitstekend product en zeer goede service
Goede kwaliteit en overleg omtrent de werkzaamheden is prima
slecht klant meenemen in offerte,
Op de tekeningen had klant, wij, kunnen zien dat de platen en de wanden van dikte verschilde, dit inverband met klaarmaken ondergrond. Daar had Bosch beton wel even op kunnen wijzen, bij de vorige silo van Bosch beton was dit niet zo, we gingen er vanuit dat dit hier ook zo was. Nu was het voor beide een vrassing,chauffeur, planner en wij als klant. Moet er speciaal een wagen voorterugkomen, wordt niemand wijzer van, had veel beter gekund.
alles prima
Alles prima verlopen
Kwaliteit en levering is goed
Zo kan ik weer jaren vooruit
Snel geregeld
Binnen 1 dag een offerte binnen na een silo gebouwd te hebben op de website ,top
duidelijke afspraken met oog voor maatwerk
duidelijk tot de laatste levering alleen bij mondeling huren onduidelijk over kosten berekening
Vriendelijke communicatie
Vriendelijke communicatie en denken mee.