Silage clamp
The importance of a good silage clamp
The climate is changing, and producing a good harvest is becoming more difficult and more expensive. Good roughage is the basis for everything and means improved milk production from your cow. A good silage clamp is important to ensure reduced loss and to limit the buying in of additional roughage. Think in terms of recycling, and a good silage clamp yields a financial benefit. A Bosch Beton silage clamp will last for generations and also complies with the latest regulations and quality requirements of the Agricultural Concrete Products certification.
Question
Whatever your requirements, we have a retaining wall solution for you. How can we help you?
3 big profits form a high-quality silage clamp
Immediately reduces your forage losses and save 5-10% on high feed costs per average dairy farm
Better feed preservation through optimal compaction right up to the edge
Good forage ensures a higher and better milk production.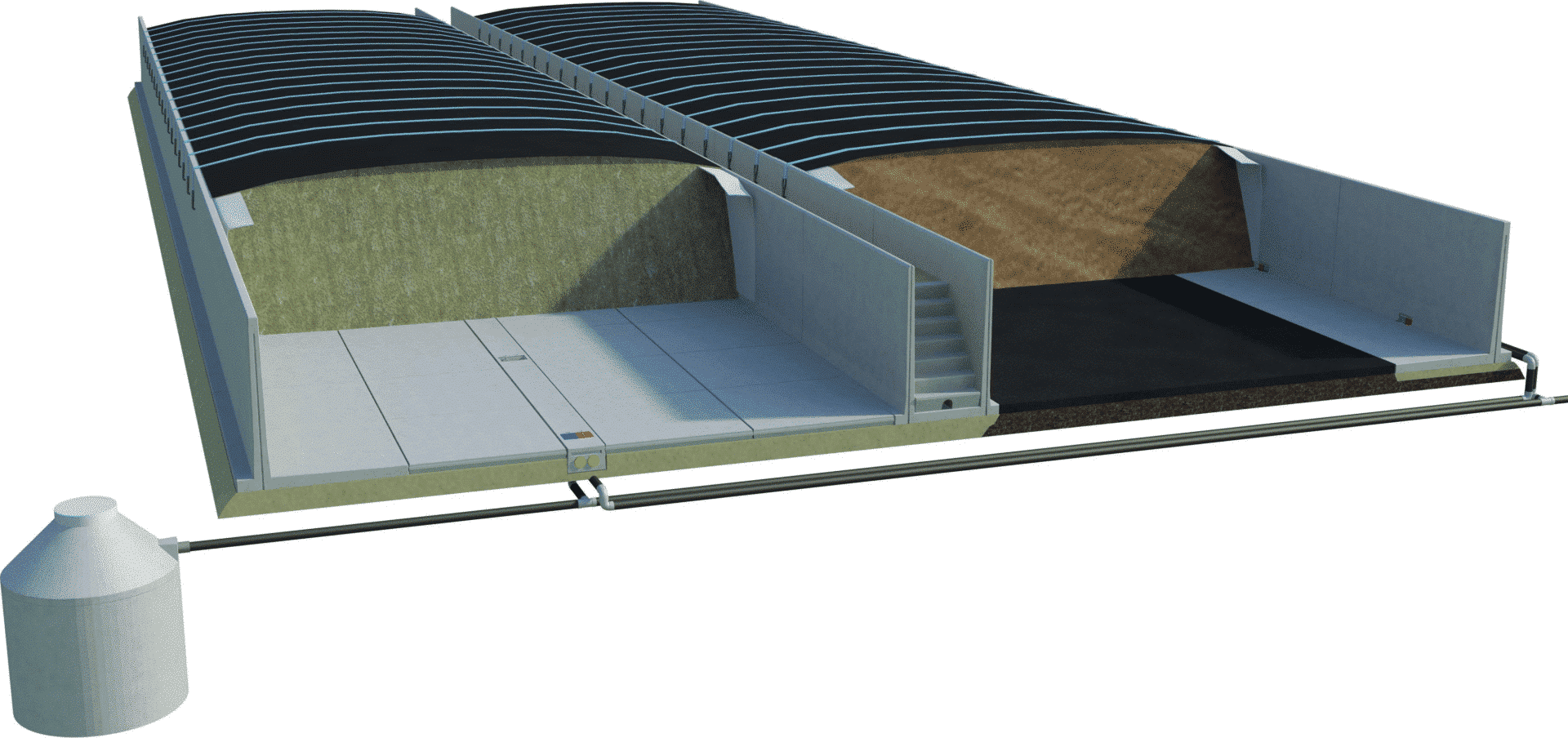 Was allemaal prima verlopen.
Chauffeur was wel fors te laat, moest er zelf achteraan bellen waarom hij er nog niet was, tip bel eerder naar de klant als je afgesproken tijd niet kunt halen.
Prima contact/advies en overleg
Prima communicatie en terugkoppeling van bestelling en levering
slecht want afspraken worden niet nagekomen.
Zou nog kit krijgen om de silowanden af te kitten helaas niets ontvangen. chauffeur zou om 6uur smorgens hier de wanden lossen i.v.m. dat ik de kinderen om 8uur naar school moet brengen en dan komt de chauffeur om 7uur hier aan en zegt ie tegen mij dat ie zijn eigen verslapen heeft enja dan loopt heel de planning in de soep.
zeer goed
een perfecte samen werking en u houdt volledig rekening met de klant
Uitstekende service met veel expertise.
Uitstekende service met veel expertise.
fijn en goed geholpen
na telefonisch overleg netjes geholpen