Silage clamp
The importance of a good silage clamp
The climate is changing, and producing a good harvest is becoming more difficult and more expensive. Good roughage is the basis for everything and means improved milk production from your cow. A good silage clamp is important to ensure reduced loss and to limit the buying in of additional roughage. Think in terms of recycling, and a good silage clamp yields a financial benefit. A Bosch Beton silage clamp will last for generations and also complies with the latest regulations and quality requirements of the Agricultural Concrete Products certification.
Question
Whatever your requirements, we have a retaining wall solution for you. How can we help you?
3 big profits form a high-quality silage clamp
Immediately reduces your forage losses and save 5-10% on high feed costs per average dairy farm
Better feed preservation through optimal compaction right up to the edge
Good forage ensures a higher and better milk production.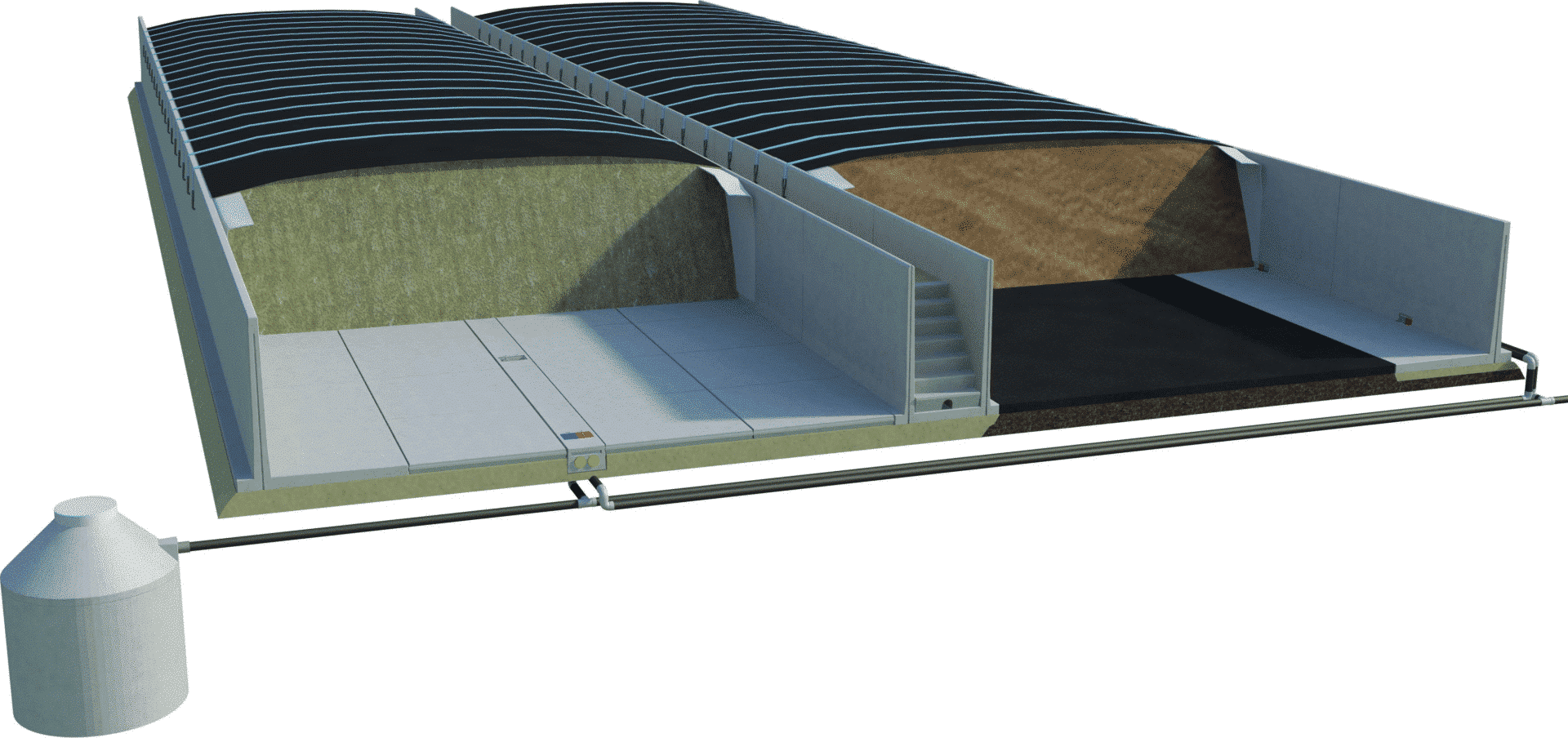 Prima service!
Snelle korte lijntjes. Werkt prettig!
meenemen in offerte kon beter
Op de tekeningen had klant, wij, kunnen zien dat de platen en de wanden van dikte verschilde, dit in verband met klaarmaken ondergrond. Er is over offerte gebeld, maar niet opgenomen, hadden het even druk, verder is daar niet meer over teruggebeld. Nu was het voor ons een verassing, ondergrond niet goed aangelegd om in één keer te plaatsen. Hier is na plaatsing even over geproken, was miscomminucatie vonden we beiden.
goed bedrijf
afspraken worden goed na gekomen , kunnen meestal snel schakelen, doen daar zo ie zo hun best voor
Een uitstekend product en zeer goede service
Goede kwaliteit en overleg omtrent de werkzaamheden is prima
alles prima
Alles prima verlopen
Kwaliteit en levering is goed
Zo kan ik weer jaren vooruit
Snel geregeld
Binnen 1 dag een offerte binnen na een silo gebouwd te hebben op de website ,top
duidelijke afspraken met oog voor maatwerk
duidelijk tot de laatste levering alleen bij mondeling huren onduidelijk over kosten berekening