Towards a cement-free generation
As far as Bosch Beton is concerned, the sustainability transition needs to take place now. We aim to work towards a cement-free generation of retaining walls in five steps, with our ultimate goal being cement-free production.
Which steps do we need to take?
We'll continue working on a more advanced hybrid variant in the coming years, so we can again reduce the amount of cement we use. The ultimate goal is to be able to produce cement-free as standard in the near future. We have already produced the first cement-free geopolymer retaining walls, which are currently being used and monitored as part of a trial. Standards and certifications are important next steps in further standardising these walls and the hybrid variants. You can read more about this in the interview.

'Sustainability doesn't need to be more expensive'
'We are proud that we can go that extra mile for our customers, particularly as we don't charge them any extra for this. We aim to demonstrate that sustainability is feasible and affordable if you have the right intrinsic motivation. Sustainability is currently often considered 'expensive' as it is used as a 'margin resource' rather than as a goal. But we aim to shift the focus to 'ability', so we can make it happen together. And that's what we're doing here!'
Brechtje van den Beuken – CEO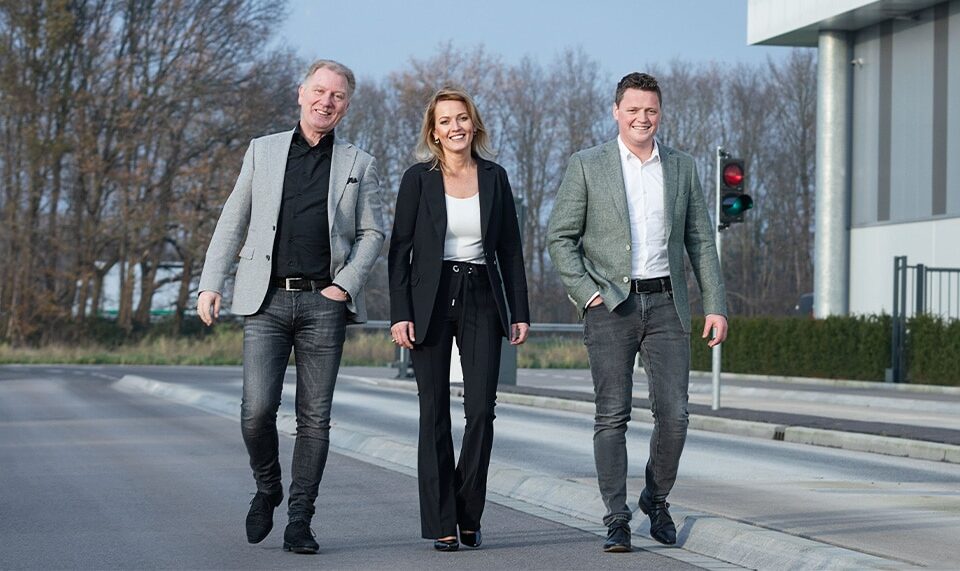 Questions and answers
Gerard van den Bosch and Brechtje van den Beuken have a clear vision of sustainability. And they understand that partners will have questions about the new mixture. In this interview, the Bosch Beton CEOs answer various questions about the new concrete mixture. They discuss structural safety and hybrid mixtures, as well as the sustainability price tag!
Additional questions
Feel free to contact us! Use the form below to contact Bosch Beton.