Production
Sustainability is important to us, which is why we discuss the wishes and requirements with regard to the project extensively with the customer in advance. The custom work we discussed with the customer and is further detailed by our Engineering team is realised during the production of our retaining walls. Production is also a full-service component at Bosch Beton. For instance, we have our own laboratory, our own Technical department, produce custom rebars in our rebar machine and test the construction of our products. We also recycle any waste we produce.
Dimensional stability
We use high-quality moulds so that we can guarantee the retaining wall dimensions. For custom work, our Technical department ensures that modifications are immediately included during production, preventing unnecessary losses. As we have two mixers, even a customised production mix is no problem. We use sustainable raw materials and a sustainable production process.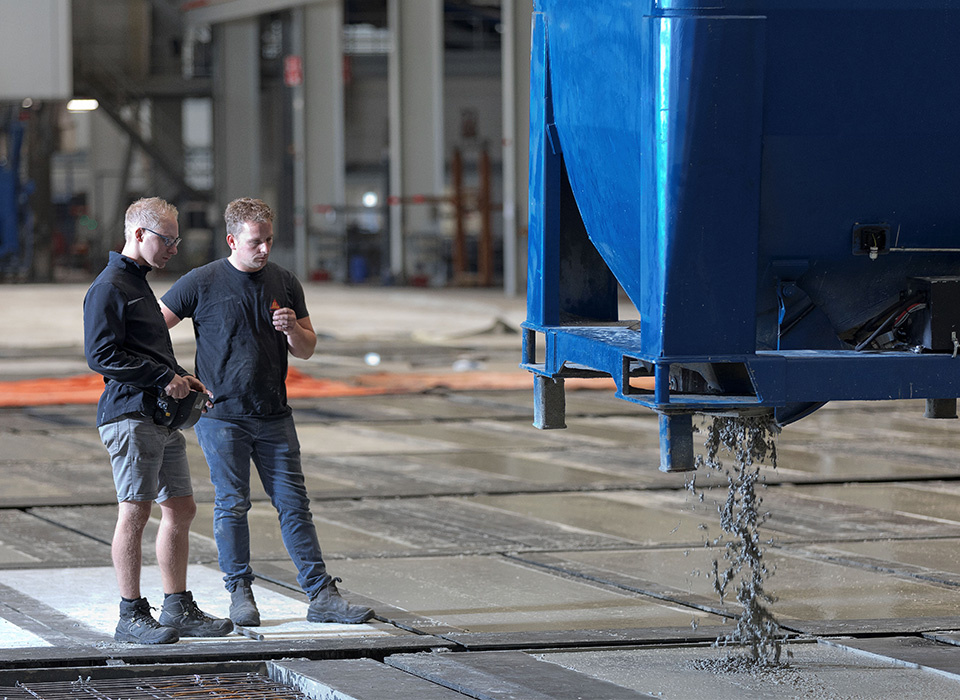 Own laboratory
Bosch Beton has its own laboratory in which we carry out daily tests and measurements to monitor and check concrete quality. We are always innovating and developing and we dare to look ahead. Handling materials in a smart way so that we can develop alternative solutions ensures that we make an important contribution to structurally-improved products with a longer service life and a lower carbon footprint.
Quality
Bosch Beton guarantees the quality of its products. The retaining walls are sustainable, of the highest quality and certified. And we invest in that. We have our own pressure chamber, which we use for extensive tests on the structural strength of our retaining walls. These tests allow us to simulate the lateral and downward pressure in practice and examine the wall's behaviour and see where potential cracks can occur.
Specials and modifications
We avoid unnecessary material waste or having to saw afterwards by producing detailed specifications of the required modifications prior to production. Sometimes the standard dimensions do not fit or there is not enough time for customised production. In such cases we shorten the walls using saws before sealing the cut with a sealant coating. Other conceivable modifications include recesses, chamfering, mitring, drilling or fitting the walls with special precast elements such as spiral tubing, hoisting anchors or exposed rebar. A thickened top for mounting on top of the retaining wall, a colour or a special pattern are also among the options. We prefer to carry out all these activities in our own factory.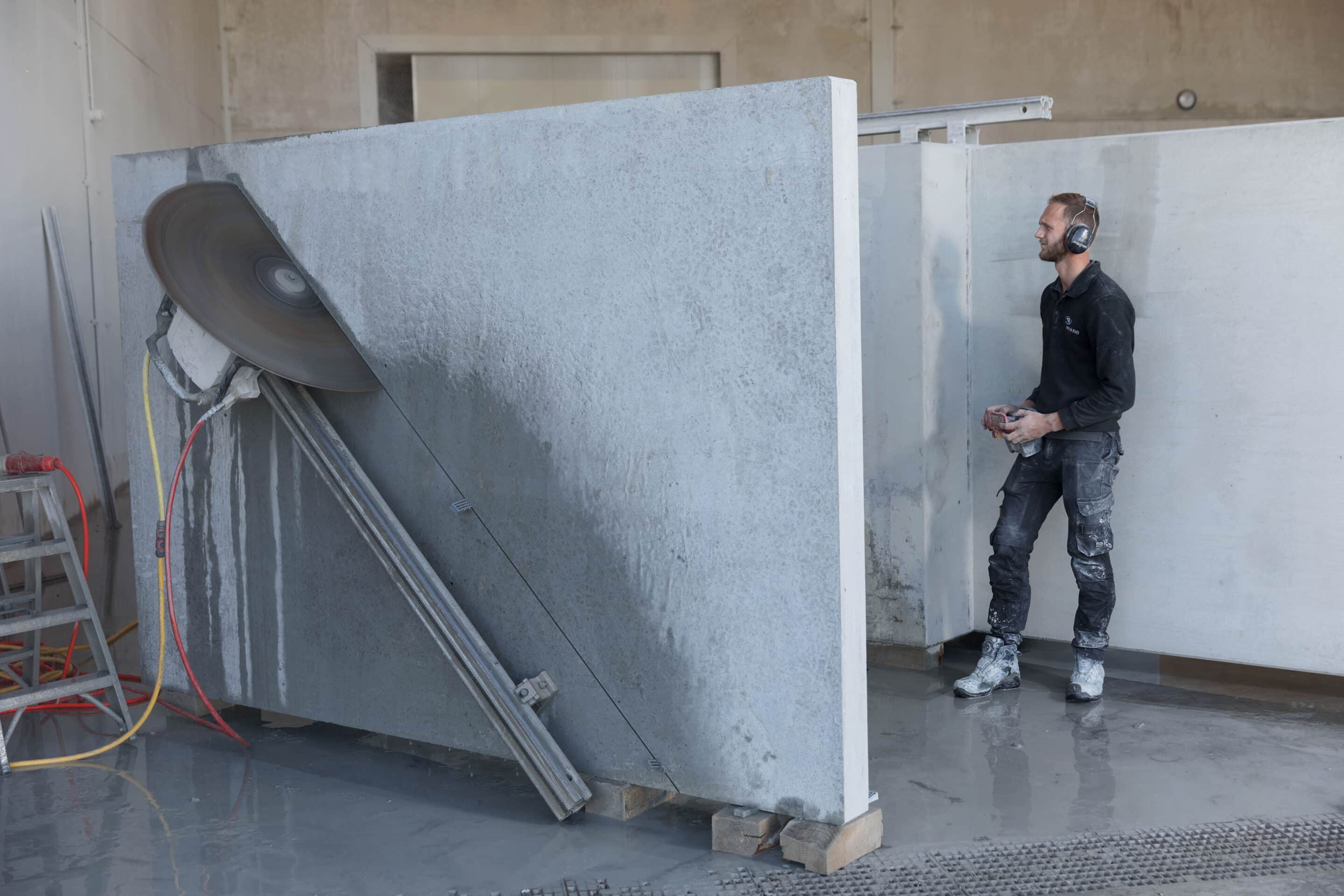 Raw materials and recycling
We produce our retaining walls in a sustainable way, with the least possible waste. Any waste we do produce is recycled and reused in the production process. We have a large bunker storage facility to store and process residual materials. We use pure and high-quality raw materials, enabling us to guarantee full recyclability of our products after their service life.