Offerteaanvraag EN
"*" indicates required fields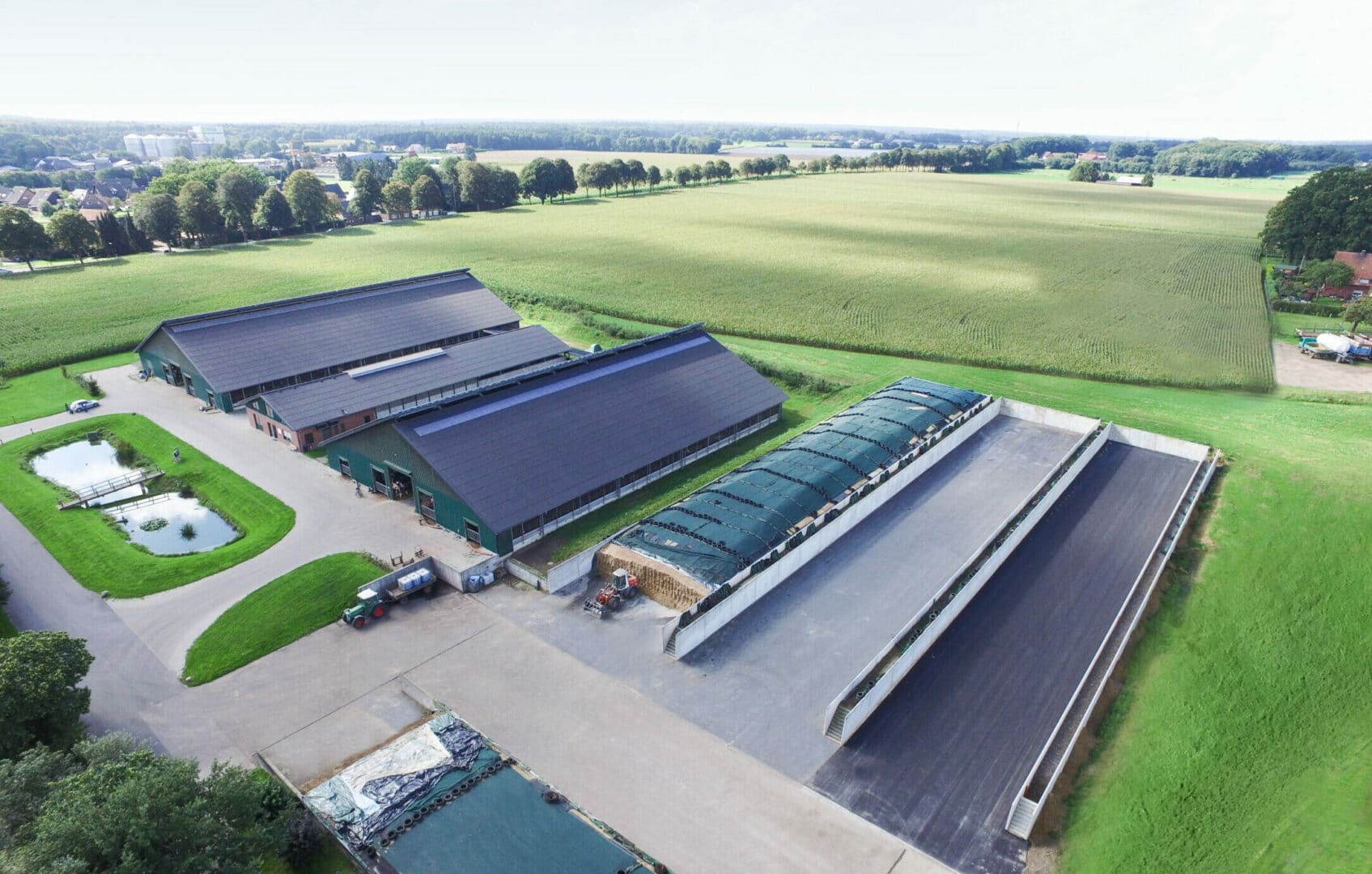 Build your silage clamp
Using our 3D generator, you can build your own silage clamp in three steps
Decide what you are going to use the silo for, select a silage clamp wall type, and enter the dimensions of your silage clamp along with the axle weight. Make a selection for the paving of the farmyard, and any accessories and services required. You will receive a customized recommendation free of obligation within three working days of receipt of your application.
If you would rather have personal advice, please contact our team.

Onduidelijkheid en extra factuur
Er was wat onduidelijk inzake zaagkosten. Super opgelost!
alles wordt netjes geregeld
.
goede, flexibele en snelle service
Bosch beton denkt goed mee in oplossingen, is erg flexibel en een prettig bedrijf om mee samen te werken.
Snel schakelen en korte levertijd
Er werd goed meegedacht en de levertijd van de L-wanden kon aanzienlijk worden verkort.
Zeer goede service en kwaliteit!
Door zeer goede ervaringen uit het verleden en het prettige contact met Douwe Bijlsma. Ook de nieuwe LA300H wand maakten de doorslag
Zeer te vreden
Al jaren ervaring met Bosch en levert eigenlijk 95% door ons geplaatste sleufsilo's. Goede kwaliteit, afspraken en leveringen worden goed nagekomen. Zeer tevreden!
Heel goed
Goede aanbieding en snelle service
Snel contact en afspraken worden goed nagekomen
Snel contact en vervolgens prijsopgave. Bij akkoord snelle levering zoals overeengekomen. Kortom: superbedrijf