Products
For fifty years Bosch Beton has been specialising in various custom retaining-wall solutions for all kinds of applications in the agricultural and civil-engineering sectors. We supply (and place) retaining walls of all possible types, sizes, colours and textures in the Netherlands and abroad.
As we maintain our product range for the long term, it is always possible to expand or adapt our retaining walls. A Bosch Beton retaining wall is manufactured using a self-compacting, high-strength concrete with a quality of at least C60/75 and therefore has a smooth texture and finish. When it comes to production and the use of raw materials, we make sure our retaining walls are made in such a way that they can be recycled at the end of their life. Our unique testing installation allows us to test the maximum load of our walls. If required, you can ask us to provide the ECI for a wall, so you know the environmental costs for your specific project. Our walls conform to strict quality and certification requirements, are durable and will last for at least two generations. We therefore offer you transparency and the certainty that you are making a sustainable purchase.
Read more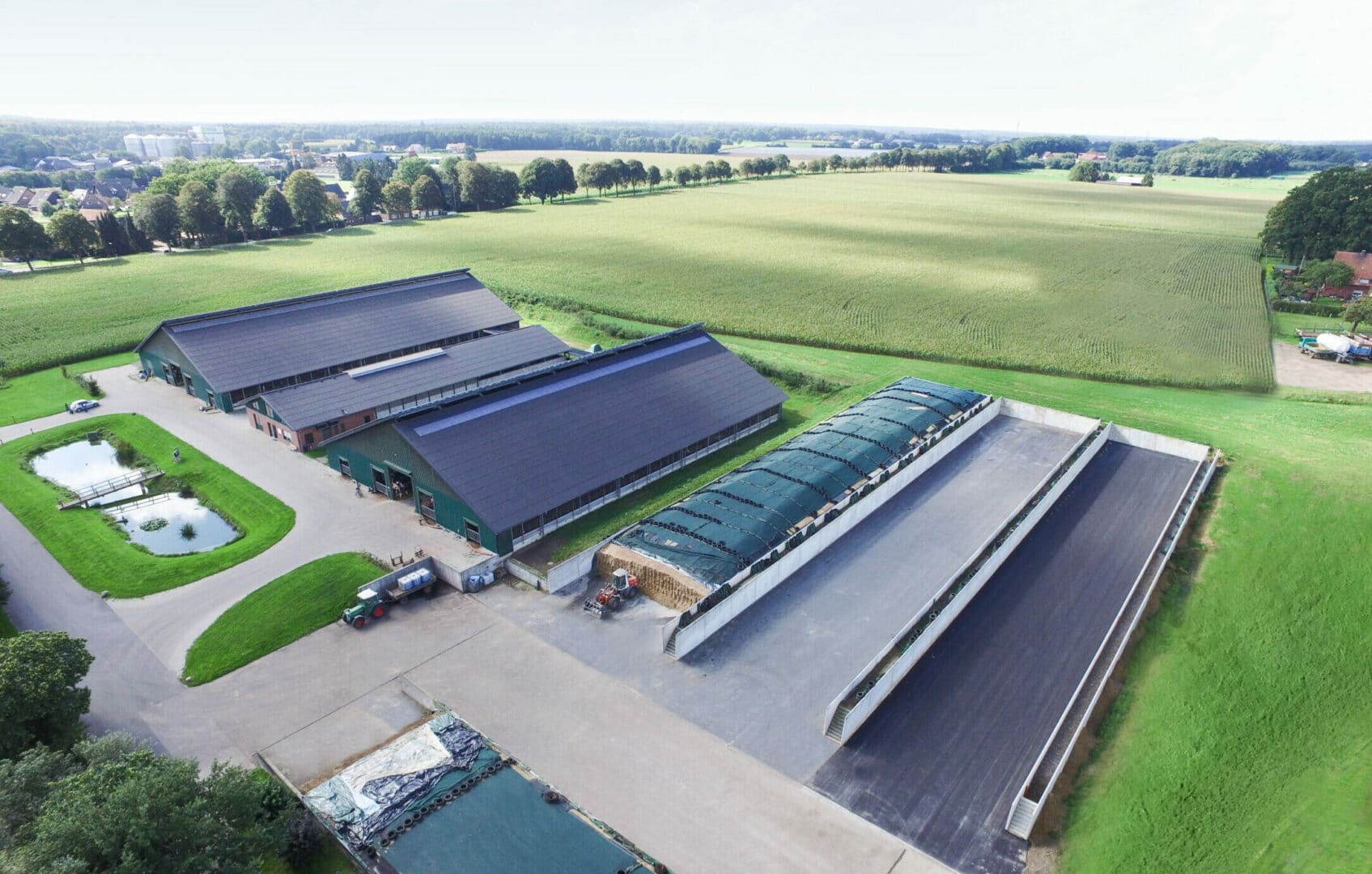 Build your silage clamp
Using our 3D generator, you can build your own silage clamp in three steps
Decide what you are going to use the silo for, select a silage clamp wall type, and enter the dimensions of your silage clamp along with the axle weight. Make a selection for the paving of the farmyard, and any accessories and services required. You will receive a customized recommendation free of obligation within three working days of receipt of your application.
If you would rather have personal advice, please contact our team.
Question
Whatever your requirements, we have a retaining wall solution for you. How can we help you?

Was allemaal prima verlopen.
Chauffeur was wel fors te laat, moest er zelf achteraan bellen waarom hij er nog niet was, tip bel eerder naar de klant als je afgesproken tijd niet kunt halen.
Prima contact/advies en overleg
Prima communicatie en terugkoppeling van bestelling en levering
slecht want afspraken worden niet nagekomen.
Zou nog kit krijgen om de silowanden af te kitten helaas niets ontvangen. chauffeur zou om 6uur smorgens hier de wanden lossen i.v.m. dat ik de kinderen om 8uur naar school moet brengen en dan komt de chauffeur om 7uur hier aan en zegt ie tegen mij dat ie zijn eigen verslapen heeft enja dan loopt heel de planning in de soep.
zeer goed
een perfecte samen werking en u houdt volledig rekening met de klant
Uitstekende service met veel expertise.
Uitstekende service met veel expertise.
fijn en goed geholpen
na telefonisch overleg netjes geholpen