Five silage clamps for maize storage on Fehmarn island
The Voß-Hagen family has an arable farm and a pig farm on Fehmarn island. The farmer had five Bosch Beton silage clamps constructed for maize storage. We used LA, U and TWA retaining walls of 2.5 metres high for the silage clamps.
Maize storage
The Voß-Hagen family has an arable farm and a pig farm in the north of Germany on the stunning island of Fehmarn. Falk Voß-Hagen took over the farm from his parents in 2008 and now runs it with his wife and sons. The farmer grows wheat, barley, rapeseed, maize silage and grain maize: the basis for pig feed. Bosch Beton constructed five silage chambers on the farm. Two large chambers of 14 x 56 m for maize silage and three smaller ones of varying lengths for grain maize.
Asymmetrical
The arable farm owner asked acquaintances for advice on the construction of the new silage clamps. They advised him to contact Bosch Beton. We supplied some of the retaining walls in advance and the farmer stored these temporarily. He started first with the earthwork activities and the preparatory work for the silage clamp retaining walls. We used our LA, U and TWA retaining walls of 2.50 metres high for the silage clamps. The chambers were placed asymmetrically and all have a rear wall. Following the excellent cooperation and good guidance, our customer is extremely pleased with the end result.
Future
Falk Voß-Hagen is hoping to expand his farm over the coming ten years. He still aims to make considerable animal welfare adaptations to meet the statutory requirements, something he expects to be a major development. He really enjoys running his farm and has high hopes for a positive future.
Take a look at the video in which Falk Voß-Hagen talks about his passion for farming and nature.
Further information
If you would like to know more about this project or our customised retaining wall solutions for silage clamps, please feel free to contact our consultants.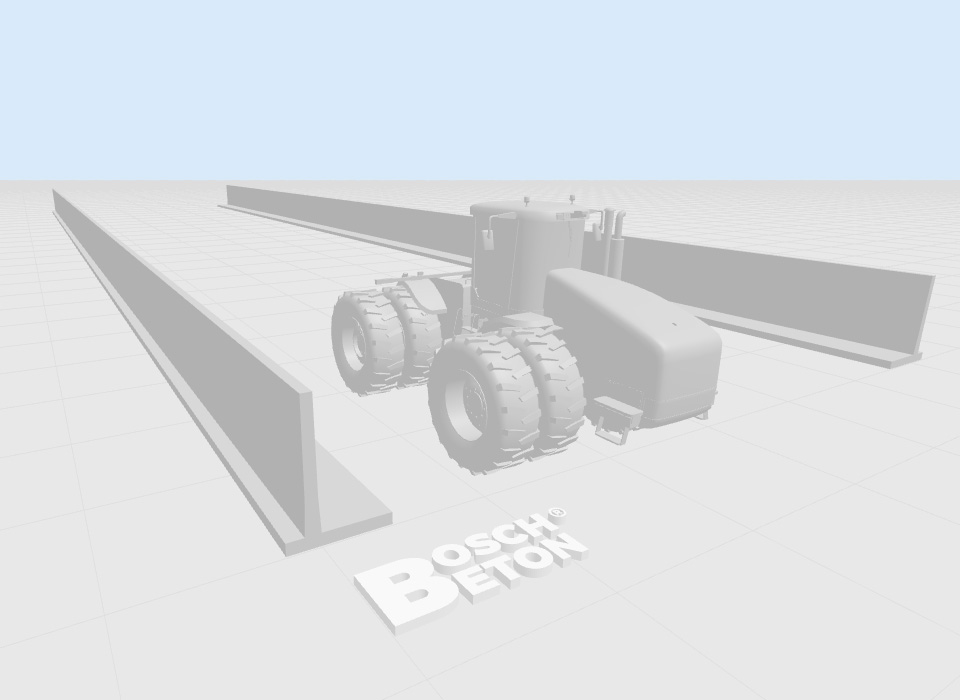 Build your silage clamp
Using our 3D generator, you can build your own silage clamp in three steps Decide what you are going to use the silo for, select a silage clamp wall type, and enter the dimensions of your silage clamp along with the axle weight. Make a selection for the paving of the farmyard, and any accessories and services required. You will receive a customized recommendation free of obligation within three working days of receipt of your application. If you would rather have personal advice, please contact our team.