The old silage clamp at our customer in Gütersloh was completely demolished so that a new silage clamp with four chambers could be built. Bosch Beton placed the new silage clamp with 3-metre-high walls and a rear wall of 2 metres high. 26 low-loaders with L and U walls and ladders headed for Germany, where the placement was realised in one day!
The customer was amazed with the speed of placement and the quality of the retaining walls. He is extremely satisfied and pleased that he started collaborating with Bosch Beton!
Further information
If you would like to know more about this project or our customised retaining wall solutions for silage clamps, please feel free to contact our consultants.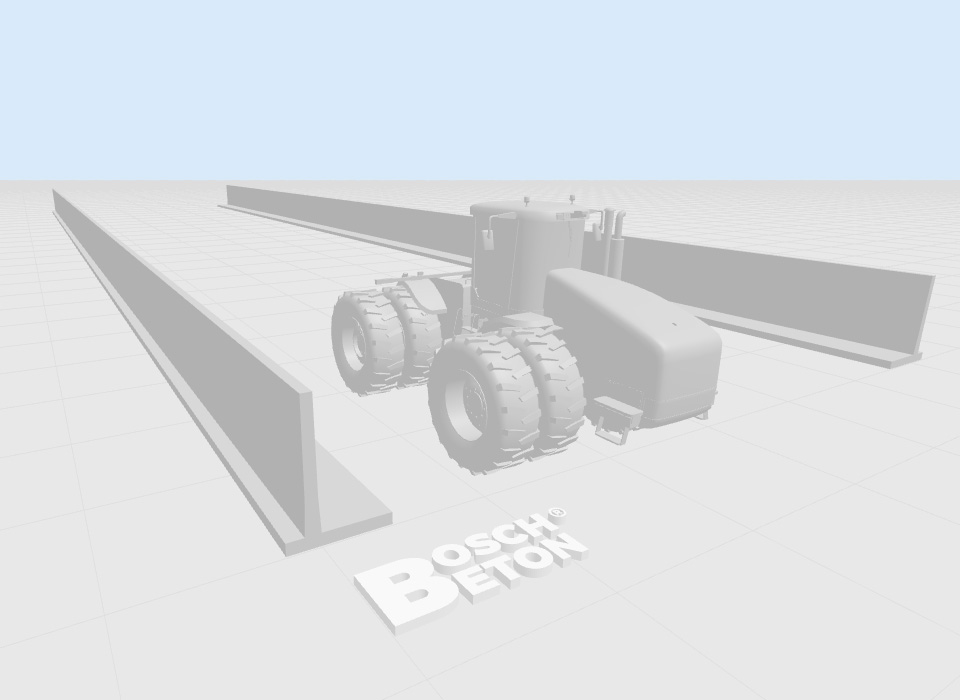 Build your silage clamp
Using our 3D generator, you can build your own silage clamp in three steps Decide what you are going to use the silo for, select a silage clamp wall type, and enter the dimensions of your silage clamp along with the axle weight. Make a selection for the paving of the farmyard, and any accessories and services required. You will receive a customized recommendation free of obligation within three working days of receipt of your application. If you would rather have personal advice, please contact our team.