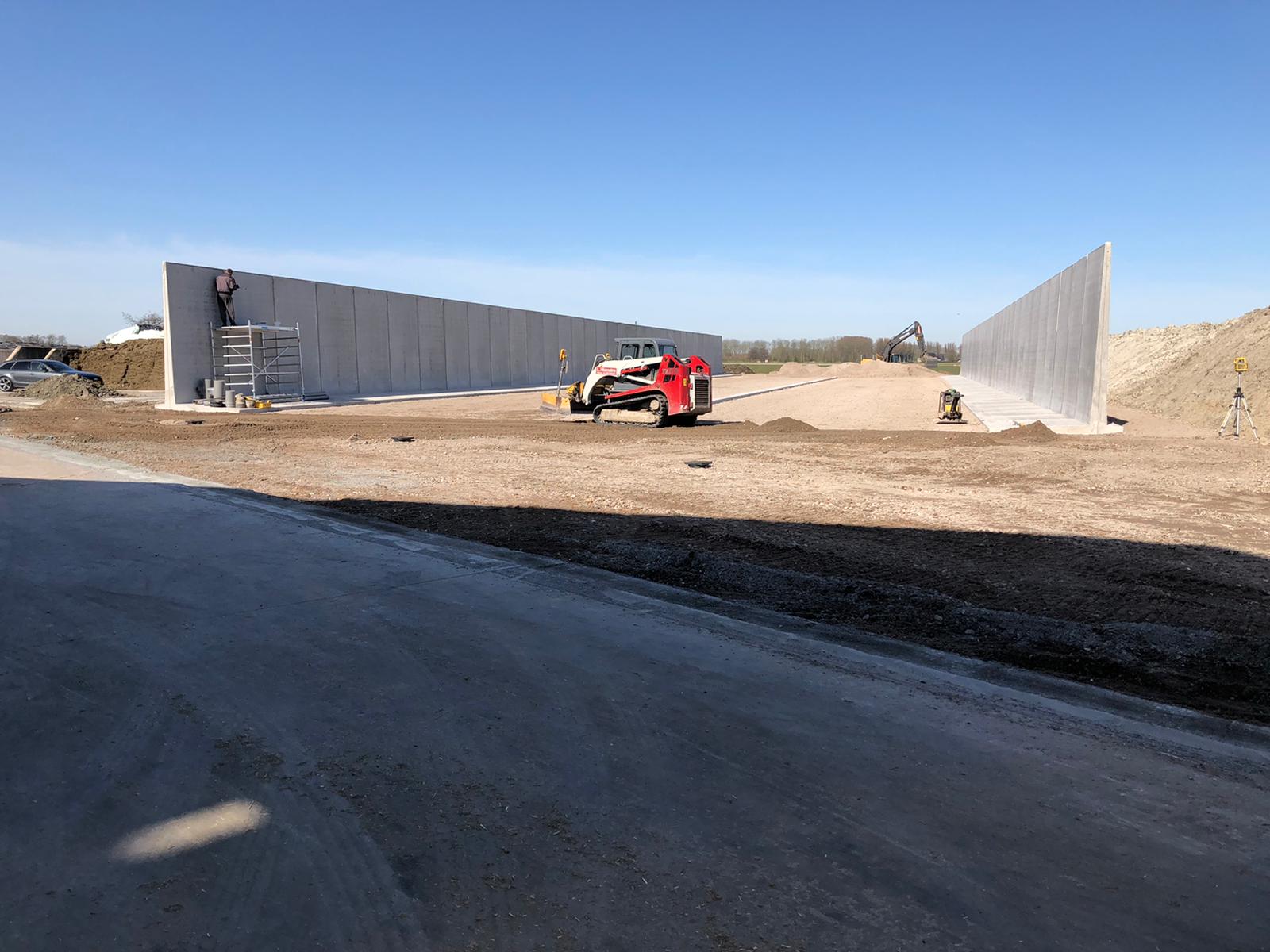 Large silage clamp in Engelum, Friesland
On a beautiful sunny day, we installed a large silage clamp with our retaining walls in Engelum, Friesland to resolve various quality problems with pits.
Bakker dairy farm in Engelum keeps some 500 cows on 200 hectares of land. As the farmer had smaller silos on his farm, it was often necessary to store the forage above the walls. Particularly the grass pit section that protruded above the walls suffered significant losses in quality, which is why the dairy farm decided to expand its forage storage considerably. At the start of this year, he had a large Bosch Beton silo installed of some 85 metres long, 24 metres wide and 4 metres high. He then invested in the purchase of the latest Agridek BV cover system.
Further information
If you would like to know more about this project or our customised retaining wall solutions for silage clamps, please feel free to contact our consultants.
Build your own silage clamp
Use the Bosch silage clamp generator to build and submit your own virtual silage clamp in three steps. You will receive a non-binding advice within three working days of submission.