Investing in a silage clamp for the future in Eksel
This Belgian dairy farmer in Eksel chose a sustainable and robust solution. He invested in a Bosch Beton silage clamp, which will certainly last for the coming thirty years.
Looking ahead
There are some 550 dairy cows on Stefan Maes's dairy farm in Eksel, Belgium. It's a challenge working with dairy cows. Despite the negative sides, Stefan always remains positive about his animals. The farmer plans ten years ahead and tries to move with the times, as can be seen from the solar panels on the roof, which generate energy.
Investment
But he was also considering investing in a silage clamp. His previous silo was made from stacking blocks, but these fall over and are not strong enough, which is why he was seeking a sustainable and robust solution that is maintenance free. The Belgian farmer ended up at Bosch Beton because of the sustainability and robustness of our silage clamps.
Silage clamp for the future
With this silage clamp, farmer Maes is making an investment for at least twenty-five to thirty years, or even longer. We built a 25-metre-wide and 100-metre-long silo using L400HAK retaining walls. In total there were 90 retaining walls. The wall delivery and placement went very quickly and on the exact agreed day and hour.
Further information
If you would like to know more about this project or our customised retaining walls for a silage clamp for the future, please feel free to contact our consultants.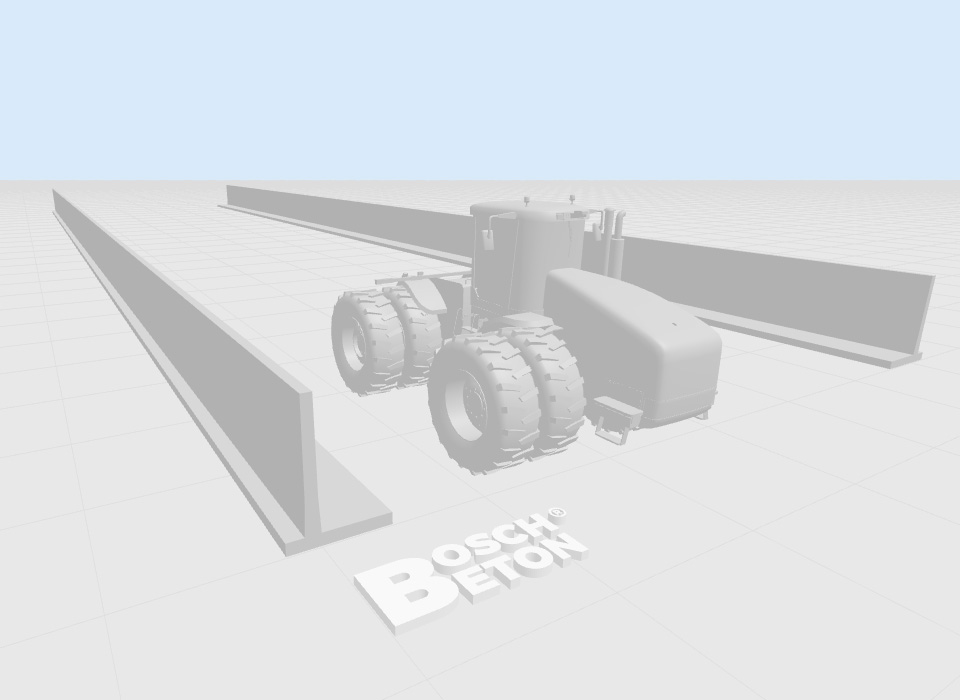 Build your silage clamp
Using our 3D generator, you can build your own silage clamp in three steps Decide what you are going to use the silo for, select a silage clamp wall type, and enter the dimensions of your silage clamp along with the axle weight. Make a selection for the paving of the farmyard, and any accessories and services required. You will receive a customized recommendation free of obligation within three working days of receipt of your application. If you would rather have personal advice, please contact our team.