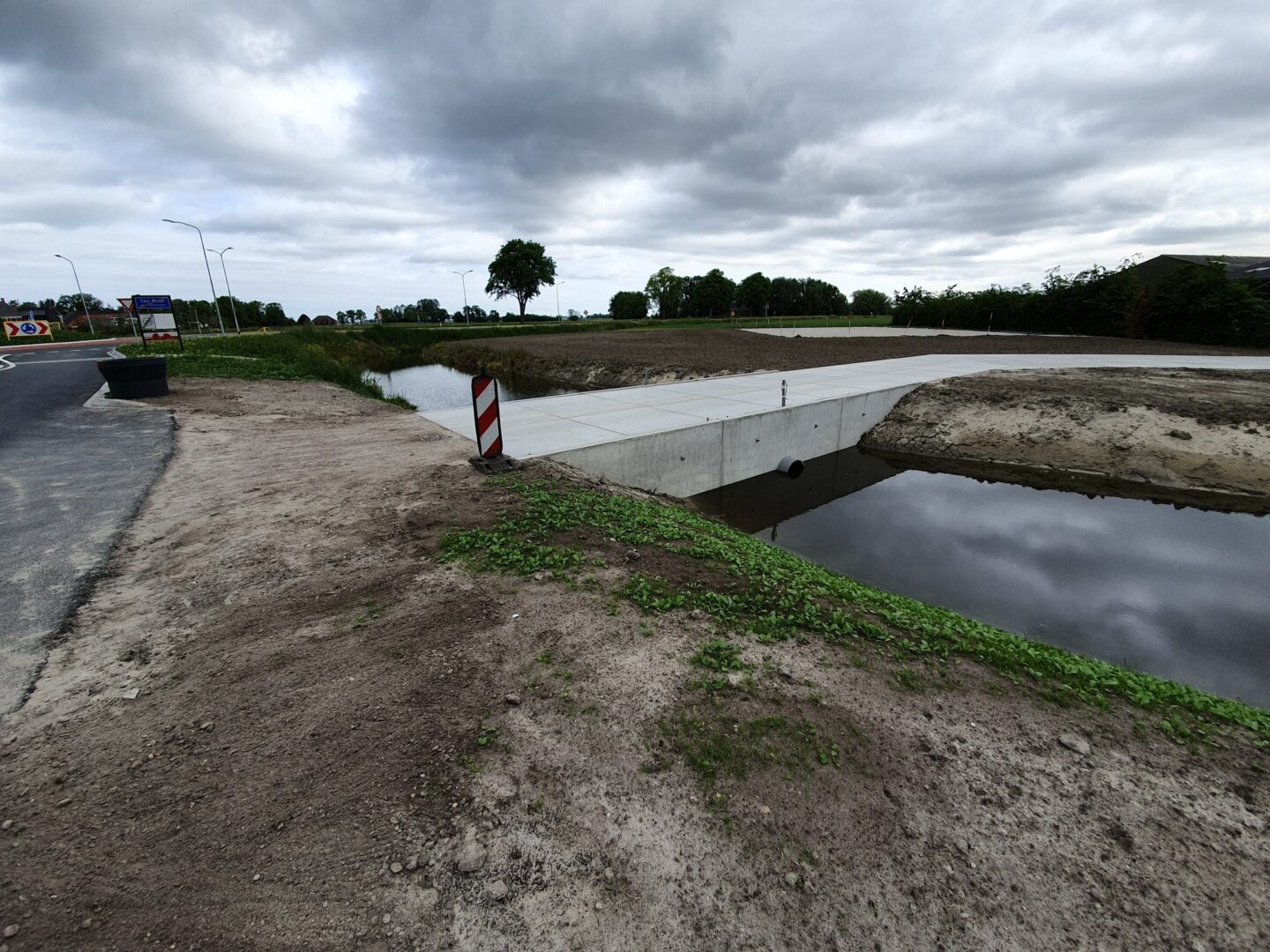 Construction of N360 entrance in Ten Post
The Province of Groningen has been working for several years to make the N360 from Groningen to Delfzijl safer for traffic. The last roundabout in Ten Post was constructed by Fuhler Wegenbouw.
Our retaining walls were used near a ditch to create an entrance onto the roundabout. Two twelve-metre-long retaining walls (LR250 heel) of 2.5 metres high were installed. These were suitable for heavy traffic. Two openings were created for water flow. Everything was delivered 'just in time', so that a telescopic crane could position the walls.
In late April 2020, after approximately three weeks, the roundabout was ready for road traffic.
Further information
If you would like to know more about this project or our customised retaining wall solutions for road and traffic, please feel free to contact our consultants.