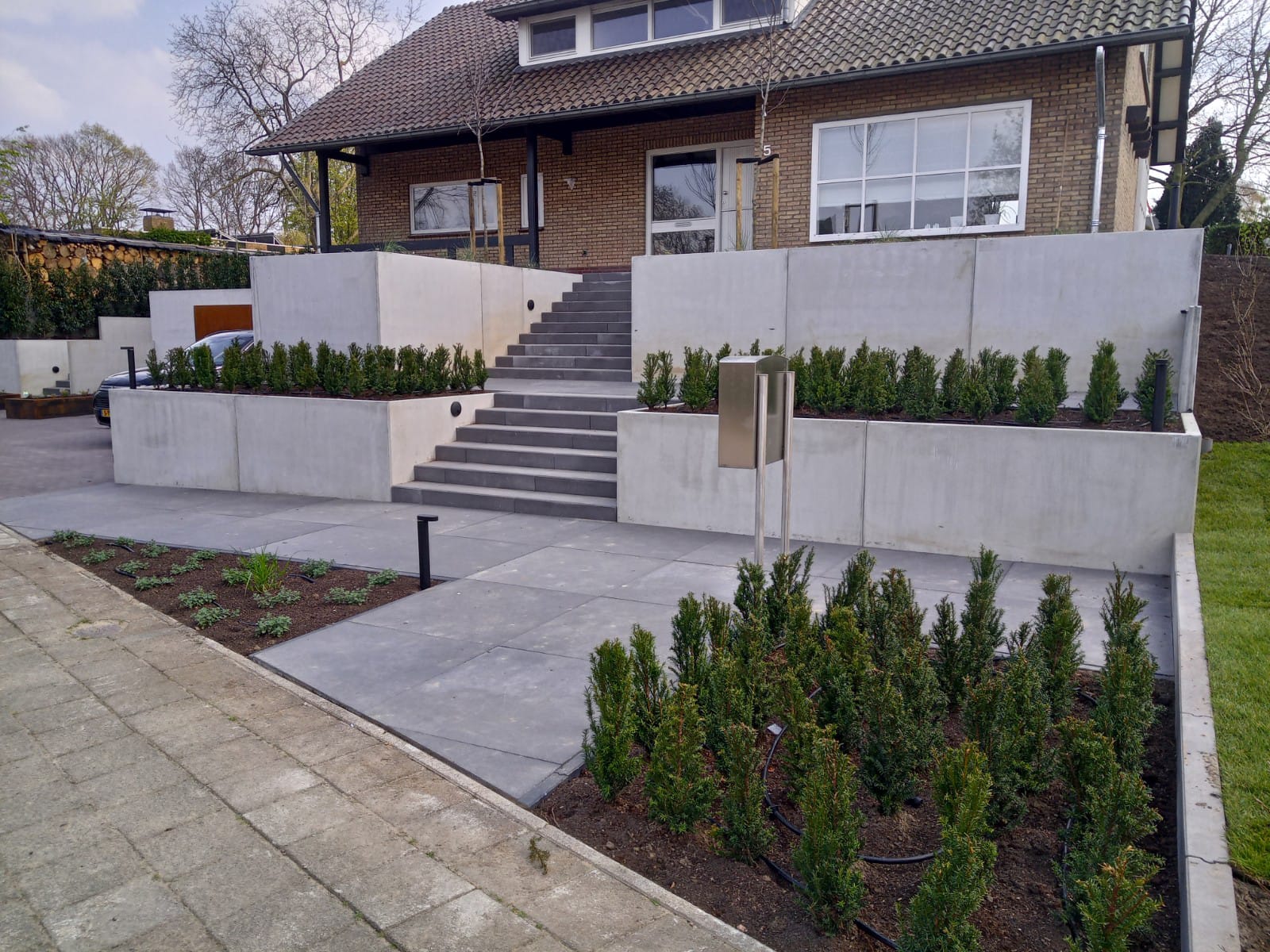 Retaining walls create level difference in the garden
Concrete retaining walls are ideal for the garden. They compensate height difference or can be used to create level difference. Bosch Beton supplied retaining walls for a garden in Grubbenvorst to create various levels in the garden.
Sometimes the level difference in a garden is so great that a robust solution is required and robustness is also vital when introducing height difference. A fantastic example is this garden at a home in Grubbenvorst (Limburg) where landscaper Fred van Wijlick Tuinen completely renovated the front and rear gardens. Our L walls were used in the garden with heights varying from 1.25 to 3 metres. Bosch Beton delivered a customised solution, including drawings. With a stunning end result!
Soil & Garden
If your garden borders the water, a retaining wall can serve as shoring. A wall also works well as partition or dividing wall on the farmyard. And if you're not keen on the concrete look, you can have the walls finished with woodwork, brickwork or with a coating.
>> Discover more here about the walls used and details of the maximum load
Landscapers
We often work with landscapers and garden centres. The landscaper prepared the soil for the retaining wall placement in the garden in cooperation with Bosch Beton. We always have plenty of retaining walls in stock so that there are no long delays in delivery. The retaining walls will be placed in the garden in no time, where they are ready for finishing.
Further information
If you would like to know more about this project or our customised retaining wall solutions for soil & garden, please feel free to contact our consultants.

Images © Fred van Wijlick Tuinen