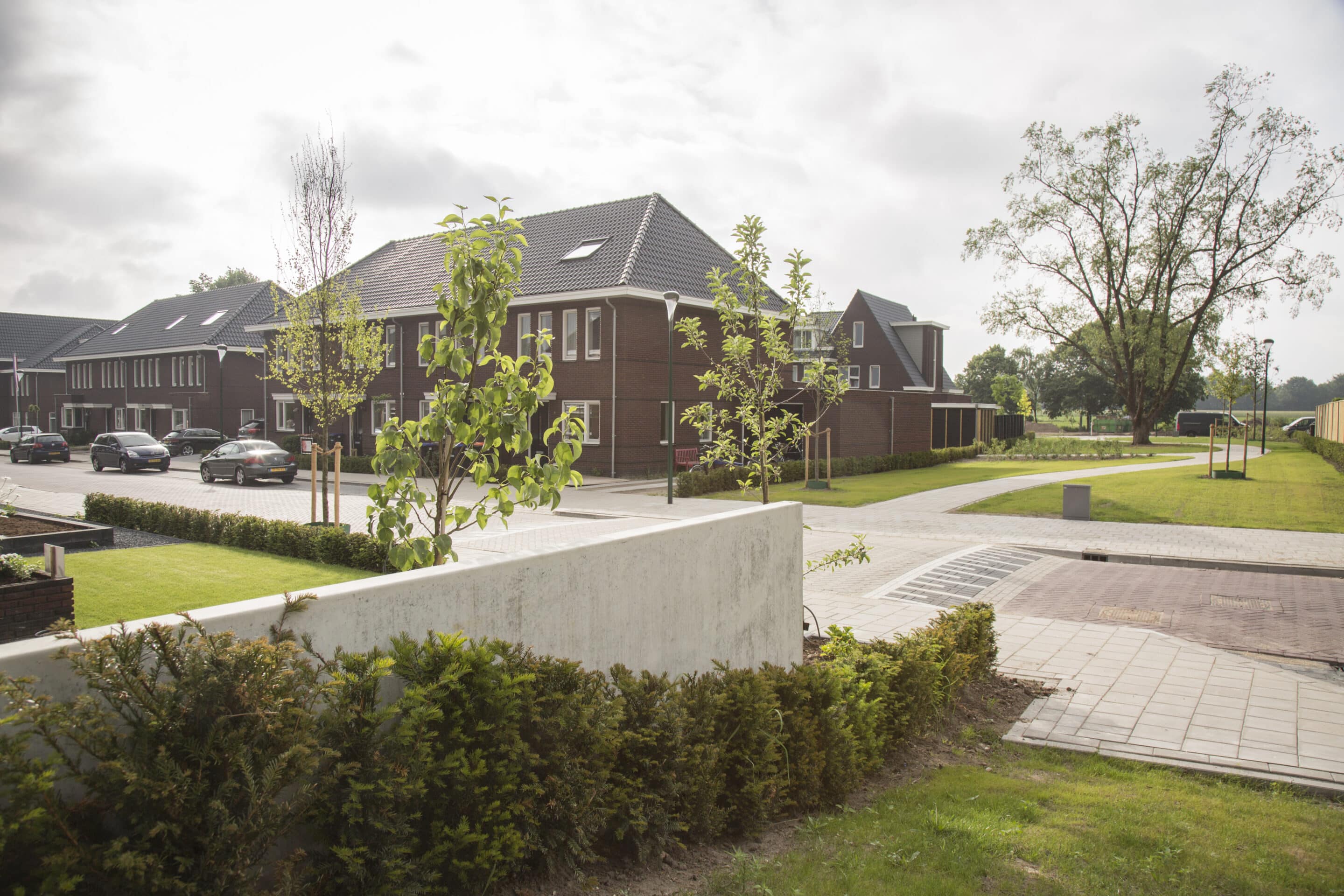 Land van Bieshaer: retaining walls in new residential area
A new residential area was constructed in 2015 on the site of a former nursing home at the foot of the Soester Eng in Soest: Land van Bieshaer. It became a diverse neighbourhood with 1930s-style homes.
Our L retaining walls were used to bridge local height level differences and, in addition to their earth-retaining function, the retaining walls also serve as concrete fencing. Retaining walls were installed over a length of over 400 metres for this project, varying in height from one to two metres.
Further information
If you would like to know more about this project or our customised retaining wall solutions for soil and garden, please feel free to contact our consultants.