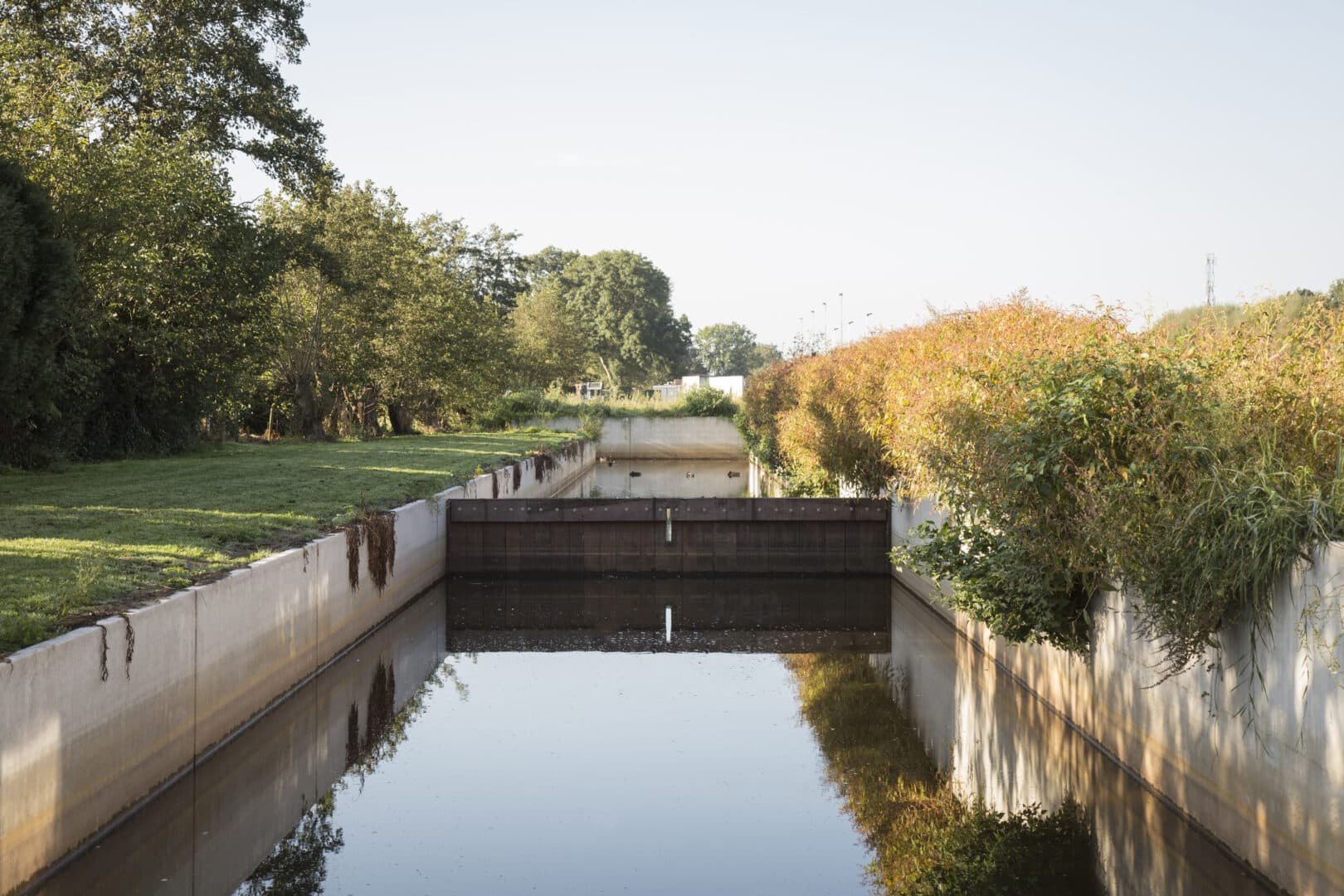 Sustainable water retention system in Nijkerkerveen
The client, the Municipality of Nijkerk, has the ambition to structure Nijkerkerveen in a sustainable way, which is why water was given an important position in a new-build neighbourhood in Nijkerkerveen. A sustainable solution for rainwater was realised in the form of a water channel.
Water retention system
For this project, the ditches that were already present were retained as far as possible. In addition to this, a wide water channel was created on the outskirts of the village, using some 200 metres of Bosch Beton L retaining walls varying in height from 1.5 to 2 metres with heel. We supplied the walls and contractor J. van den Brom & Zn. BV, a family company and specialist in earthworks, installed these professionally.
Sustainable solutions
It is important for the Municipality of Nijkerk that work is carried out in a sustainable way. The existing ditches were widened and deepened to create a water channel. Our retaining walls were used in this project as water retention system. The water channel is a sustainable solution for rainwater storage. The plan was designed in collaboration with the Municipality of Nijkerk.
Further information
If you would like to know more about this project or our customised retaining wall solutions for water retention, please feel free to contact our consultants.