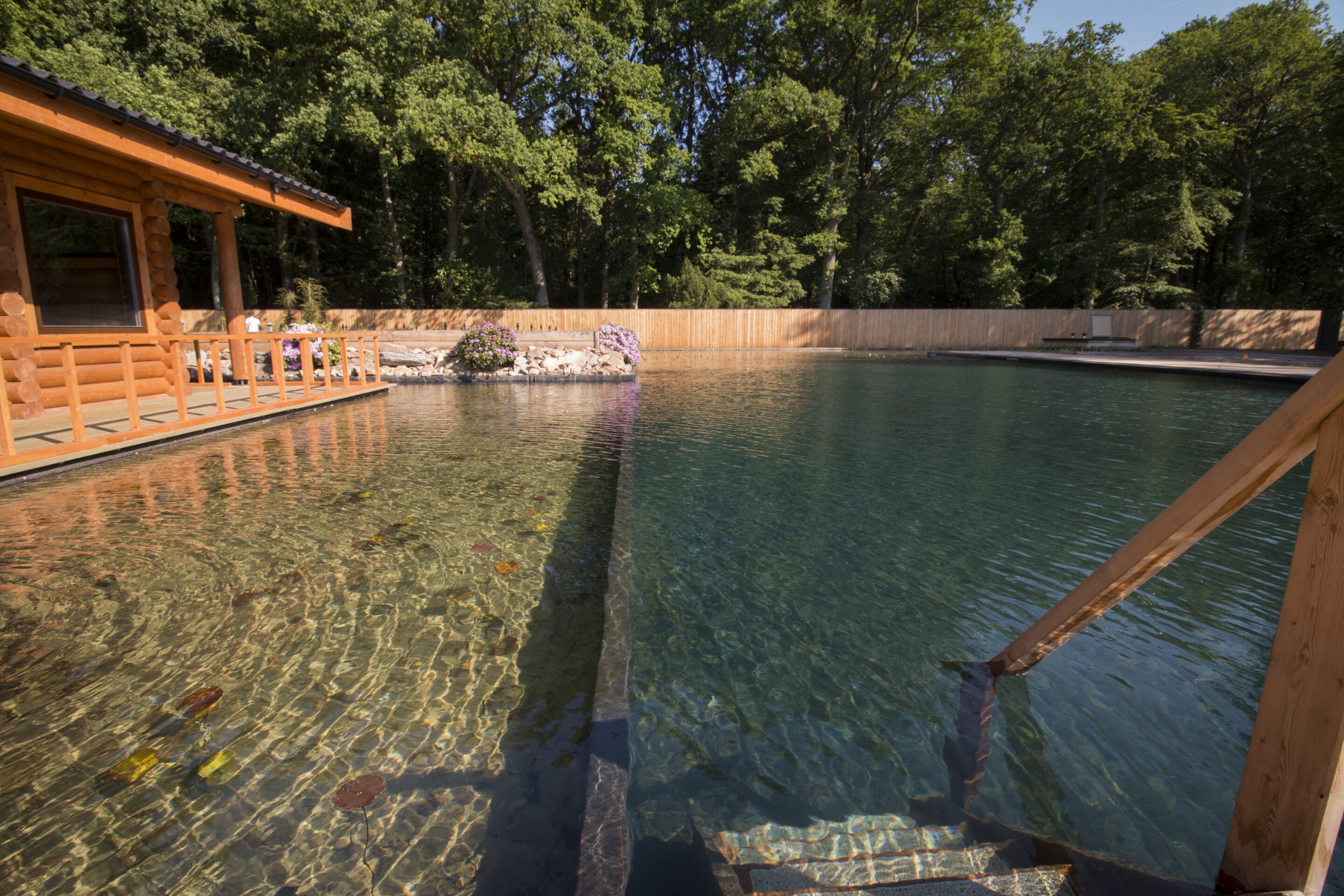 Relax in outdoor natural swimming pond in Soesterberg
The construction of a wildlife crossing meant that, after thirty-four years, Sauna Soesterberg needed to move to a new location. The sauna at the new site in Soesterberg became twice the size of the former location. Koninklijke Ginkel Groep installed our retaining walls with heel around the natural outdoor swimming pond.
Sauna Soesterberg was a household name in central Netherlands. However, the construction of a wildlife crossing near Soesterberg meant that the sauna needed to move to another location. Construction of a new complex on the site behind Kontakt der Kontinenten conference centre started in spring 2014. At 5,000 m2 the new spa and wellness centre was twice the size of Sauna Soesterberg.
Outdoor natural swimming pond
Koninklijke Ginkel Groep, which specialises in the construction of natural swimming ponds, constructed an outdoor natural swimming pond in the garden of the new spa (Omega Spa & Wellness). Contracted by Ginkel Groep, Bosch Beton installed L retaining walls around the pond, which combine with nature to create an attractive setting.
The new complex opened its doors on 28 August 2015. The spa and wellness centre is now owned by Thermen Bussloo and is called Thermen Soesterberg.
Further information
If you would like to know more about this project or our customised retaining wall solutions for water retention, please feel free to contact our consultants.