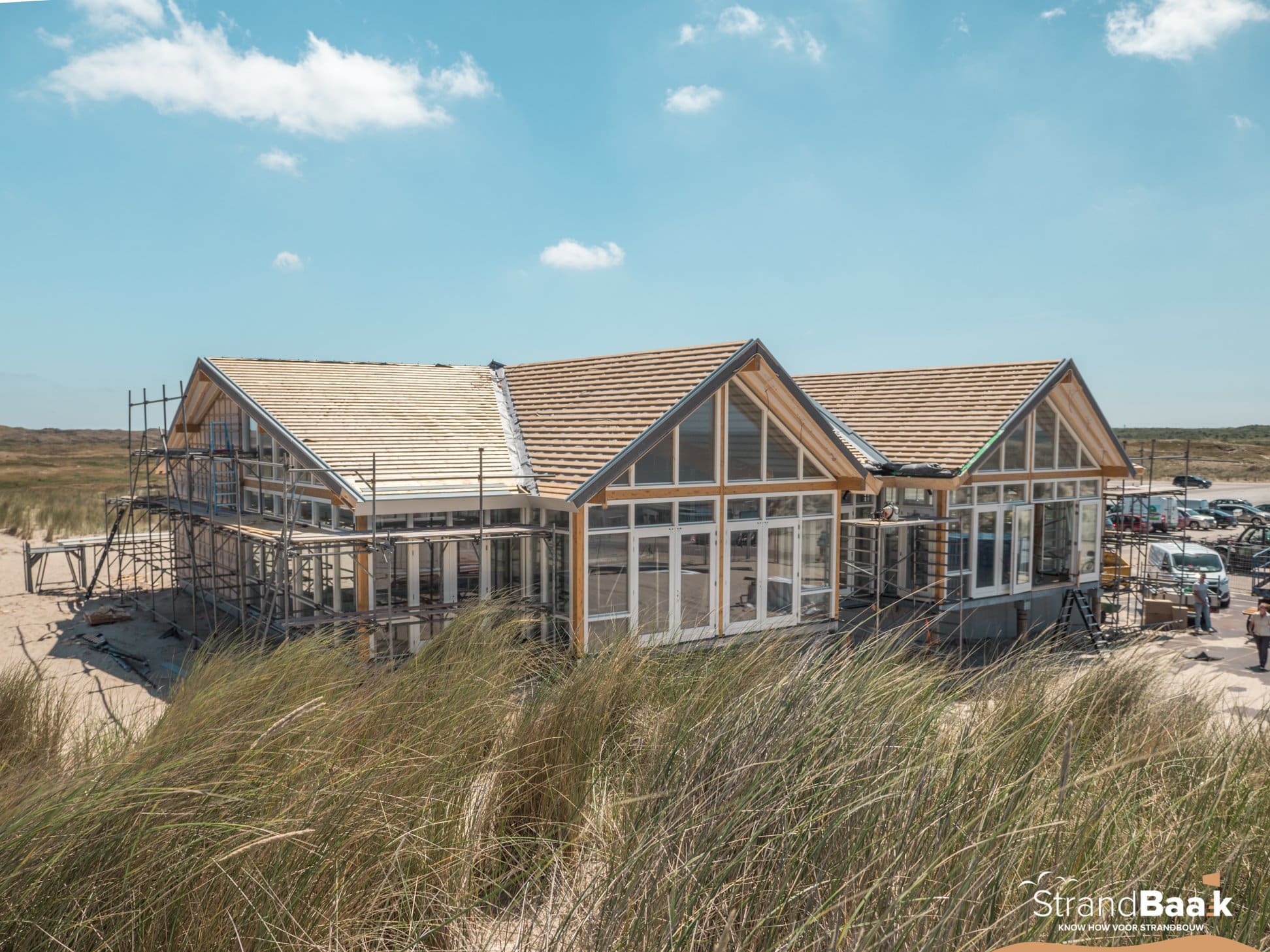 Retaining walls in the dunes
Beach pavilion Paal 9 in Den Hoorn on Texel is a household name among locals and tourists. The wooden pavilion's location in the dunes is truly exceptional: 600 hectares of nature reserve and the North Sea.
Earth retention system
At the recommendation of a good friend, the owner of Paal 9 contacted Bosch Beton for an earth retention system using retaining walls for the construction of the beach pavilion. 'As you're in the dunes, everything you build is temporary', stated René, owner of Paal 9 since 2002. For this special project we used our TWA retaining walls of 2.50 metres high. The quotation he received included instructions for preparing the ground for installation of the retaining walls.
Reuse
In contrast to poured concrete, these retaining walls can be moved easily and reused again in the future. This appealed to the owner: 'This is also the philosophy of the building and the retaining walls. You need to build a beach tent every season and dismantle it again afterwards. The separate retaining wall elements are a great match for this. You have separate elements to build with, but you can also, for example, remove everything again after fifty years and use it elsewhere.'
Further information
If you would like to know more about this project or our customised retaining wall solutions for earth retention, please feel free to contact our consultants.