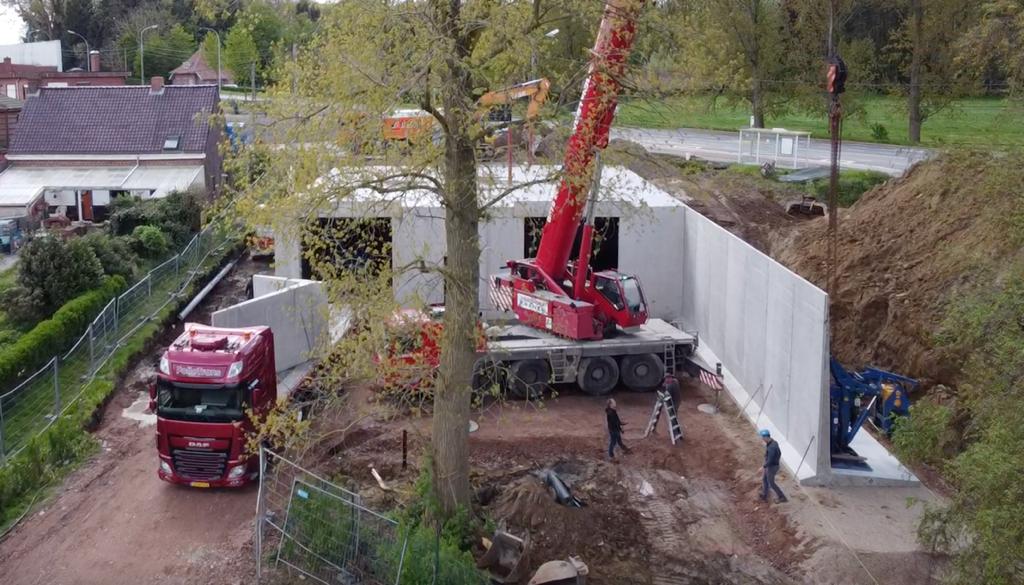 Stable retaining walls used for level difference
Sometimes the height difference between a garden and the street is so great that a robust solution is required. This was also the case at our client in Zonnebeke in Belgium, where we installed retaining walls.
Height difference
Our client was struggling with the huge height difference between his home and the planned new warehouse. He wanted to realise the new warehouse above his home and be able to walk directly into the garden. The level difference was considerable, particularly from the street, but also to the left and right of the home.
Stability
At the side of the home, we advised placing L500 heel retaining walls of 5 metres high. These walls guarantee stability to accommodate the slope as well as the possibility to construct a level garden. Another stairway will be installed outside to provide access to the warehouse from the home above.
Advice
The client was delighted to receive sound advice and service from our team. We produced a clear plan for placing the walls on site using a vacuum clamp. A total of eight retaining walls were placed and our client is extremely pleased with the result. The construction of the garden is planned for next year.
Further information
If you would like to know more about this project or our customised retaining wall solutions for soil and garden? please feel free to contact our consultants.