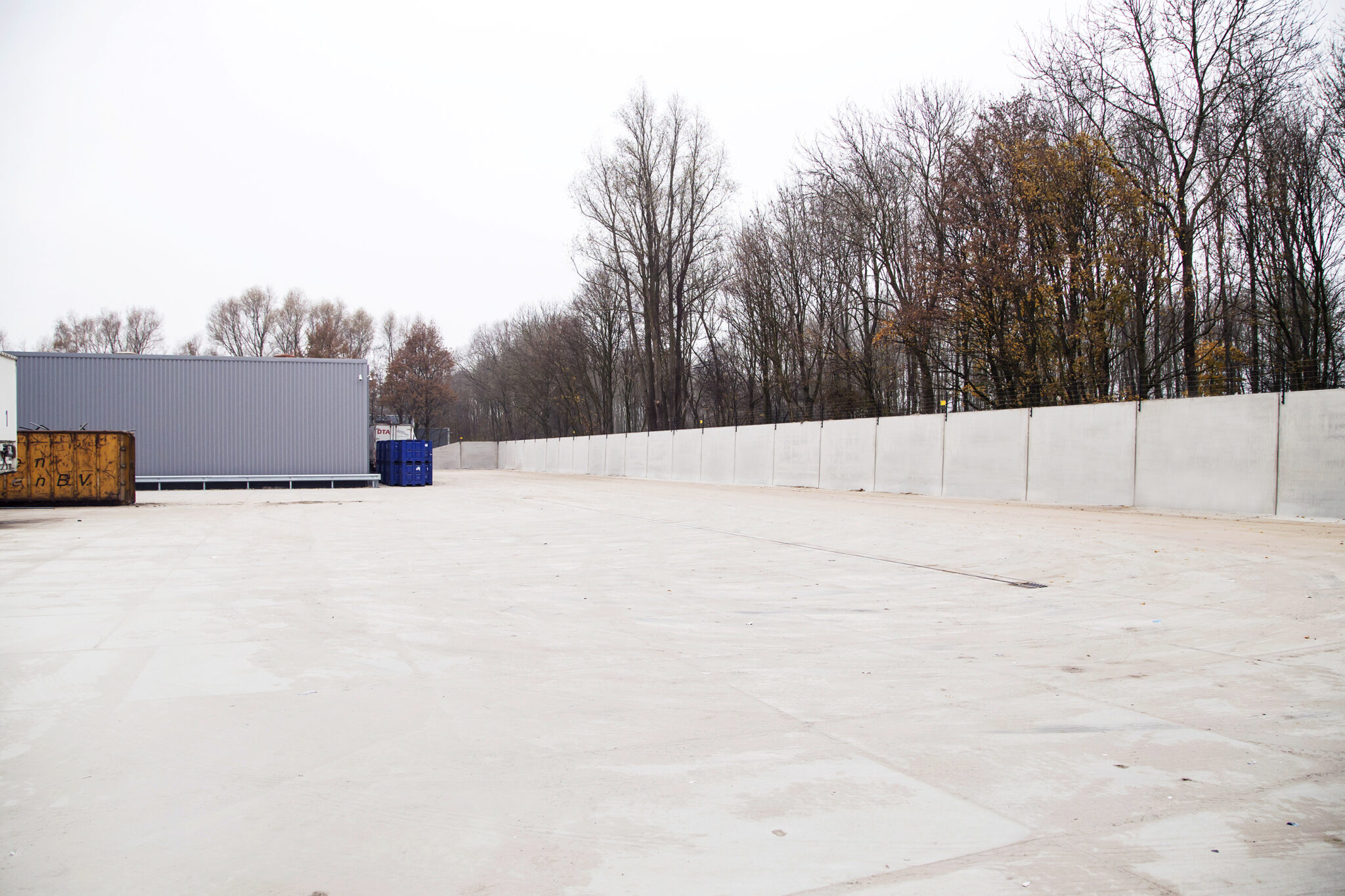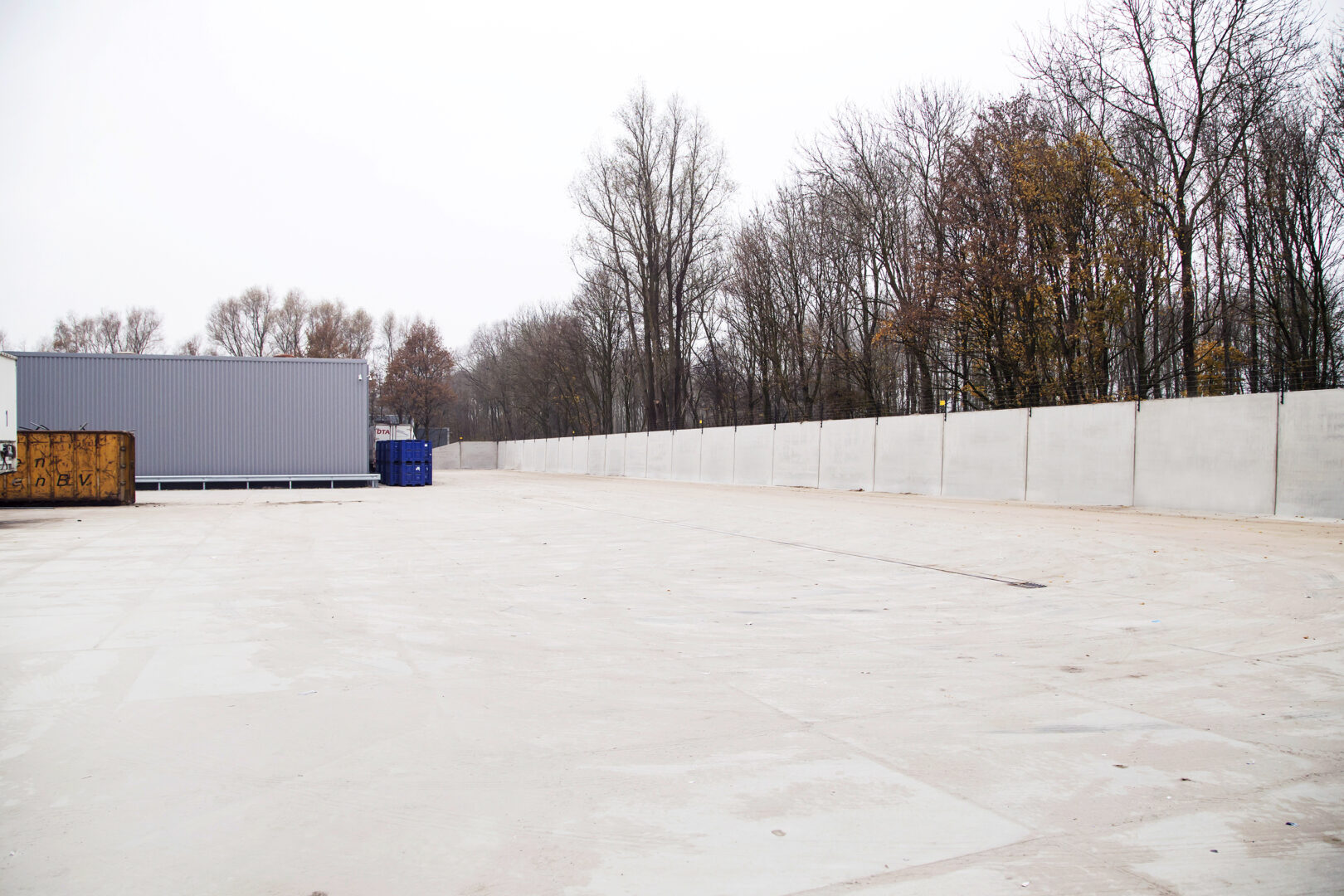 Schenk Recycling enclosed by retaining walls
Schenk Recycling is a family company that offers total solutions for waste collection and processing. At their Almere location, the site is enclosed with Bosch Beton retaining walls as property partitioning. The site was also paved with Stelcon slabs.
Jan Schenk senior started the family company as 'rag and bone man' in Laren in 1956. Over sixty years later Schenk Recycling is a company involved in transporting, processing, sorting and handling various waste streams. The goal is to offer their clients total waste management solutions. As the company continued to grow, they needed to move to a new and larger location. The new building in the polder is enclosed with Bosch Beton retaining walls.
Stable property partitioning
The many metres of concrete retaining walls provide property partitioning. L retaining walls of two and three metres in height were used for this. The retaining walls also have a heel to provide additional stability. An electric fence is located on the top to ward off unwanted visitors. To ensure that the plant is easily accessible for suppliers, the entire site was paved using approximately 3,500 m2 Stelcon slabs. Drainage has an important role on this site, which is why drainage gutters and sinks were supplied. This ensures good water management on the site.
Installation
Aannemings- en Verhuurbedrijf H. v/d Heiden BV arranged everything well in advance, so that the elements could be installed at the agreed time. Both the retaining walls and the Stelcon slabs where installed directly from the truck.
Further information
If you would like to know more about this project or our customised retaining wall solutions for property partitioning, please feel free to contact our consultants.