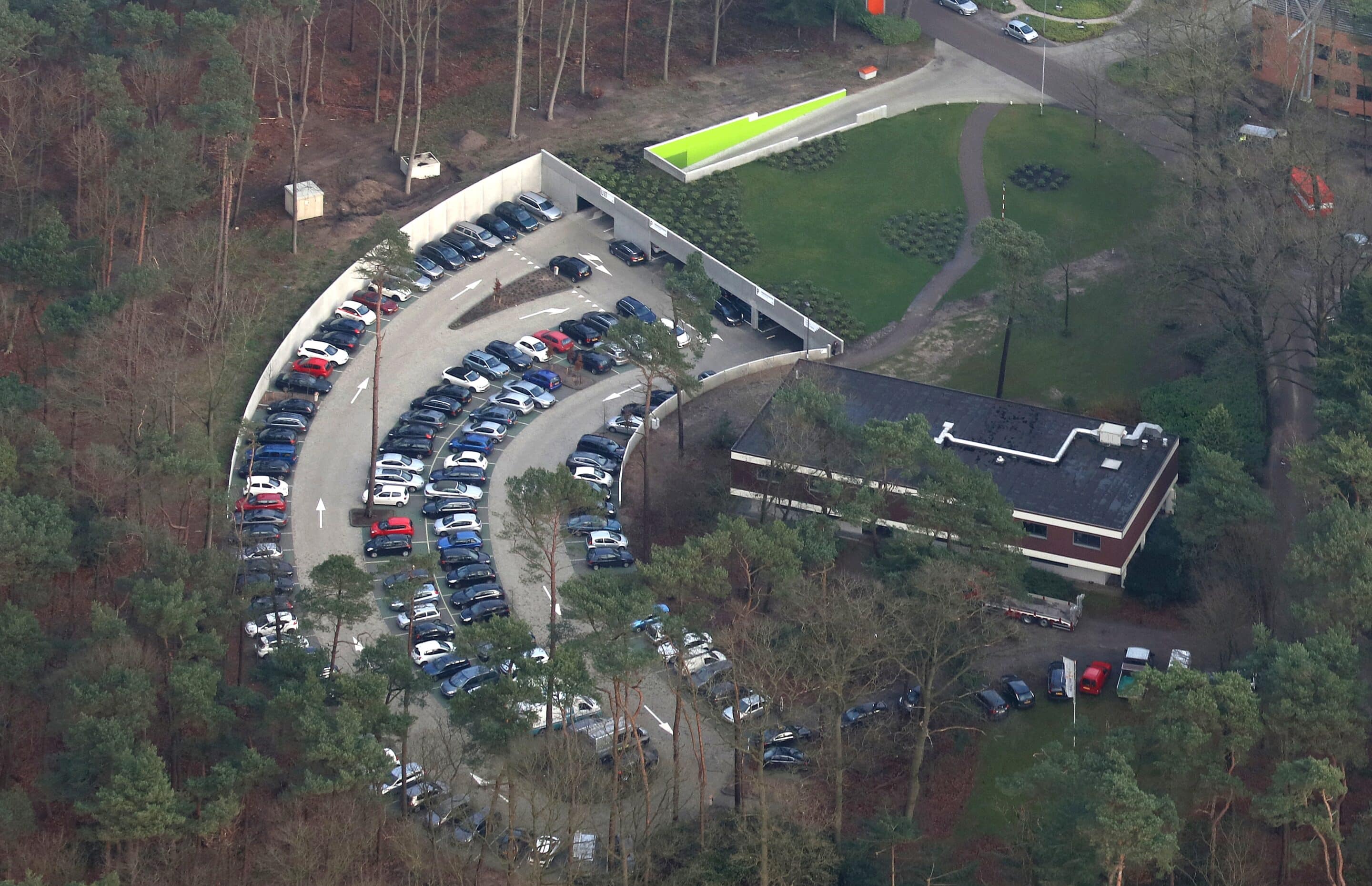 Retaining walls for KNVB Zeist car park
In 2015-2016, the KNVB Sportcentrum was transformed into KNVB Campus, where our national teams train and where top sport and the business community come together. Van Wijnen BV constructed an underground car park and congress and meeting centre on the sports centre grounds in Zeist. The team hotel and the grand sports hall with sports medical centre were renovated.
The football centre of the Netherlands
The KNVB Sports Centre in Zeist or 'the football centre of the Netherlands', as Hans van Breukelen, then technical director of KNVB called it, changed considerably. The construction of the underground parking facility at the entrance significantly increased the number of parking spaces.
Retaining walls
Contracted by Van Wijnen BV from Arnhem, we constructed, produced and delivered the retaining walls. In total, 100 metres of mitred and partly bevelled L retaining walls (L350-500 heel) were produced. This creates a dynamic design in the renovated car park. The retaining walls serve as earth retention system for the underground car park.
Sleek design
The retaining walls were installed at a height of 5 metres using a special suction cap. This meant that no hoisting eyes were needed, which would have ruined the sleek design.
The entire project was carried out to the client's satisfaction and the positioning also went quickly and smoothly.
Further information
If you would like to know more about this project or our customised retaining wall solutions for earth retention, please feel free to contact our consultants.