Products
For fifty years Bosch Beton has been specialising in various custom retaining-wall solutions for all kinds of applications in the agricultural and civil-engineering sectors. We supply (and place) retaining walls of all possible types, sizes, colours and textures in the Netherlands and abroad.
As we maintain our product range for the long term, it is always possible to expand or adapt our retaining walls. A Bosch Beton retaining wall is manufactured using a self-compacting, high-strength concrete with a quality of at least C60/75 and therefore has a smooth texture and finish. When it comes to production and the use of raw materials, we make sure our retaining walls are made in such a way that they can be recycled at the end of their life. Our unique testing installation allows us to test the maximum load of our walls. If required, you can ask us to provide the ECI for a wall, so you know the environmental costs for your specific project. Our walls conform to strict quality and certification requirements, are durable and will last for at least two generations. We therefore offer you transparency and the certainty that you are making a sustainable purchase.
Read more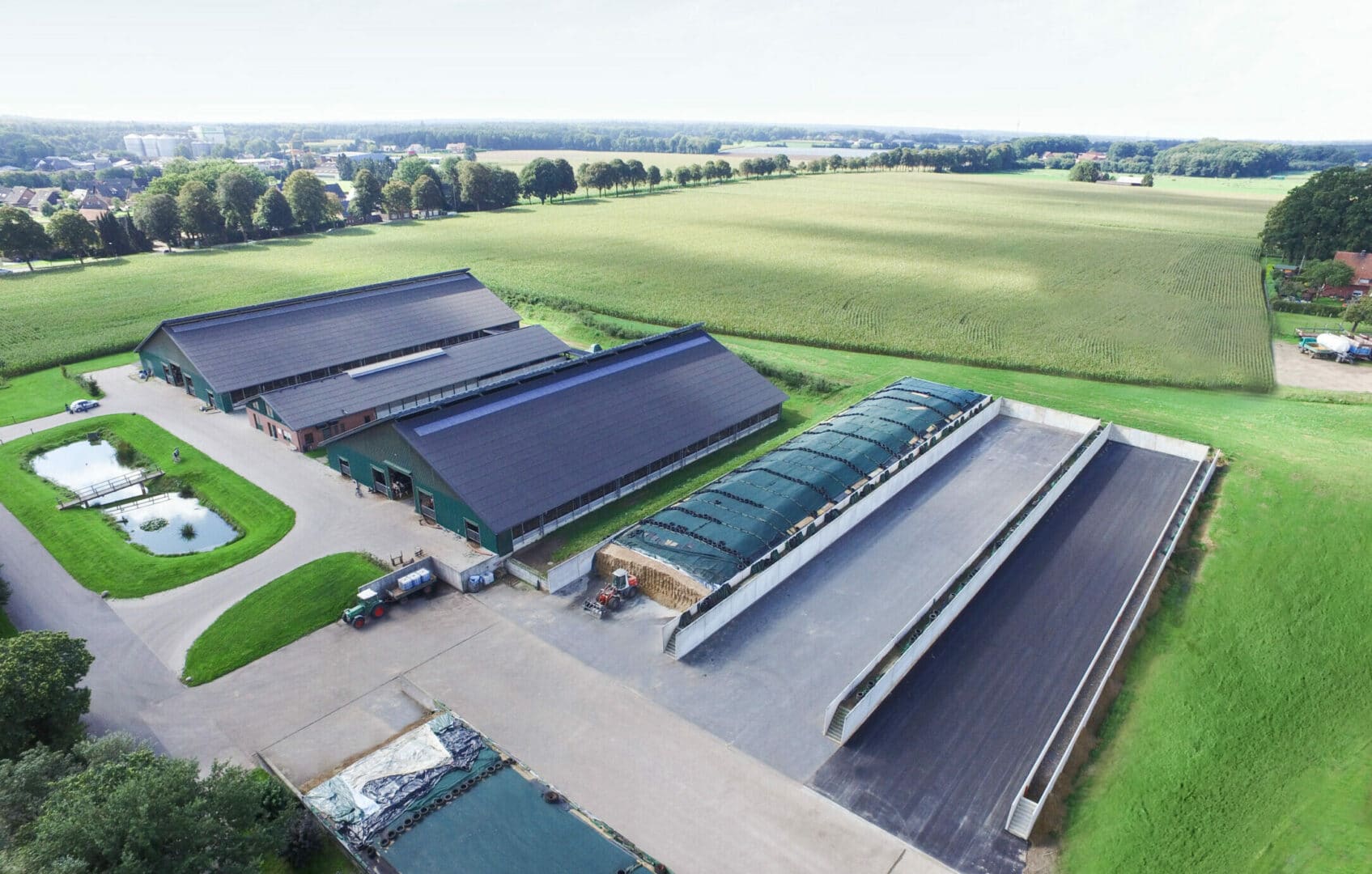 Build your silage clamp
Using our 3D generator, you can build your own silage clamp in three steps
Decide what you are going to use the silo for, select a silage clamp wall type, and enter the dimensions of your silage clamp along with the axle weight. Make a selection for the paving of the farmyard, and any accessories and services required. You will receive a customized recommendation free of obligation within three working days of receipt of your application.
If you would rather have personal advice, please contact our team.
Question
Whatever your requirements, we have a retaining wall solution for you. How can we help you?

Tevreden over service en levering
Goed contact met tussenpersoon Cor Molenaar. Product is goed.
Net bedrijf wat snel handelt
Sinds kort klant. word snel gereageerd op de mail en goed mee gedacht. beton is van goede kwaliteit.
Prettige samenwerking
Afspraken zijn goed nagekomen, alleen jammer dat we via een infrabedrijf goedkoper hadden kunnen inkopen.
Snel schakelen om door te kunnen.
De eerste levering bevatte keerwanden van 3,5m1 waarbij hoeken afgebroken werden. Door het snelle schakelen van Bosch Beton werden nieuwe keerwanden op tijd geleverd en liep ons project volgens planning.
Dik tevreden
Duidelijk en betrouwbaar
prima goed
snelle levering goed en snel meedenken.
Prima overleg en samenwerking
Prima overleg, samenwerking en meegedacht in de offertefase, levering en logistiek zoals je verwacht (en we gewend zijn), het product was naar wens en voldeed aan de kwaliteit.
korte lijnen, persoonlijk en punctueel
korte lijnen, persoonlijk en punctueel