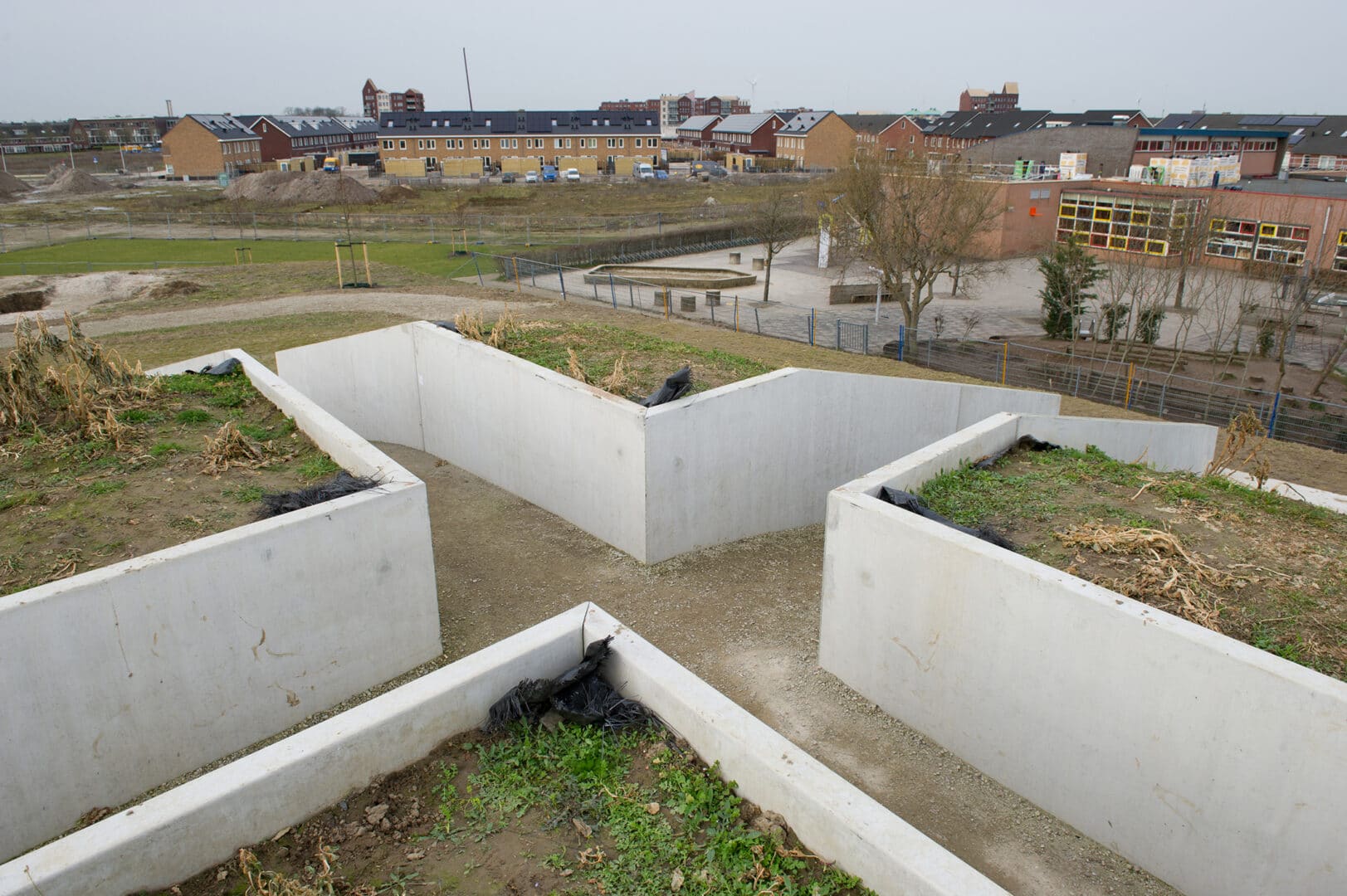 Viewpoint marks De Kiem in Houten
There was a requirement for a viewpoint for the new De Kiem residential district in Houten. Our retaining walls were placed crosswise on top of a bastion, while the introduced vegetation attracts butterflies and insects.
De Kiem is a new residential district in Houten, with various homes and apartments. A so-called vijfwal (soil embankment) was created in the neighbourhood, which is the last large green embankment through Houten-Zuid. Bosch Beton had worked with the designer on a previous project. This time, he came with a request to create a viewpoint using retaining walls. One of the requirements was to use a bastion in the centre of the residential area that could serve as viewpoint across the neighbourhood and offer views over the water in two directions. Scholman B.V. constructed the viewpoint last summer using L and LR retaining walls, as well as several bevelled walls. The walls were placed in a kind of cross. Now that the vegetation is in full growth, it has become an attraction point for butterflies.
The Vijfwal are five dikes planted with trees and together form a pentagon that connects the eastern and western areas of Houten-Zuid. There is a lot of greenery and this plays an important role in the green structure. There are many leisure opportunities on the Vijfwal, including playing, walking and running.
Further information
If you would like to know more about this project or our customised retaining wall solutions for soil and garden, please feel free to contact our consultants.