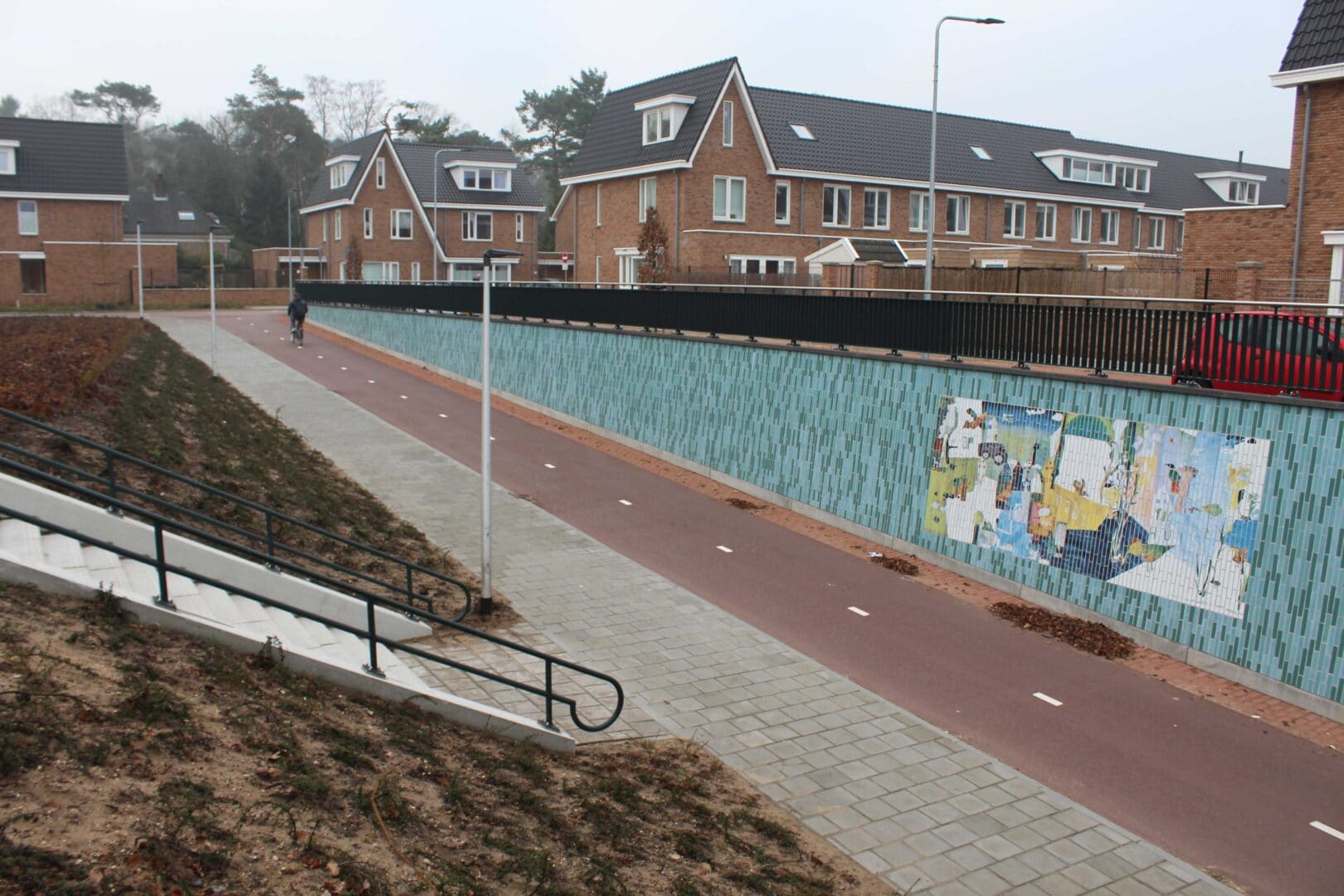 Safer and faster beneath the railway in Den Dolder
The level crossing in Den Dolder is one of the most hazardous level crossings in the Netherlands. To get from one side of Den Dolder to the other quickly and safely, the Municipality of Zeist contracted ProRail to construct a cycle tunnel. Aannemer Gebr. De Koning carried out the project and Bosch Beton supplied the customised retaining walls.
Den Dolder had been seeking a safer and faster route beneath the railway for cyclists and pedestrians for years. There are sports fields on one side of the track and a sports association and community school are located there. While the cycle tunnel was being constructed a new residential area was built on the other side of the track.
Customised retaining walls
The underpass comprises a concrete tube structure at the site of the level crossing and retaining walls at the access routes. Standard retaining walls were not used for this project. All walls, including attractive bevelling, were made to order and vary in height from 1 to 4.5 metres. The rail underpass finishing, including fencing and paving, started once the retaining walls were installed. An artist produced a stunning finish with tiles on the walls, which required a smooth surface.
The first cyclists and pedestrians started using the tunnel just before Christmas 2017. The tunnel was officially opened on 24 January 2018.
Further information
If you would like to know more about this project or our customised retaining wall solutions for railways, please feel free to contact our consultants.