Strong retaining walls in recycling company's paper depot
Van Gerrevink Recycling was seeking a strong solution to separate its paper depot from the workshop. Our Bosch Beton retaining walls entirely met their requirements. The strength and pressure resistance of our prefabricated concrete walls offered the owner the ultimate solution in this situation.
Van Gerrevink B.V. has specialised in professional recycling and disposal of waste streams into valuable raw material since 1879. They do this for private individuals, companies and government agencies in central and eastern Netherlands.
Separation
The paper depot is one of the recycling company's most important units and is where they process all the old paper. They needed to divide the depot to create a workshop. Proper separation of the workshop and paper depot was vital as paper processing creates a lot of dust that they wanted to keep out of the workshop.
Stability
The paper needs to be compressed against the wall, which is why it was vital that the wall is strong and stable. It is common to use a brick wall or concrete lego blocks for this, but the disadvantage is that such walls are not strong or stable enough. The advantage of retaining walls is that these are partly anchored in the ground. This strength and pressure resistance were reasons for the owner to choose Bosch Beton retaining walls.
Sleek wall
We placed 15 metres of 4-metre-high L retaining walls with heel at the recycling company in Apeldoorn. As the warehouse is extremely high, we were able to place the retaining walls in the hall straight from our truck. The placement went quickly and our customer was delighted with the end result: a stunning, sleek wall against which you could exert pressure without the wall collapsing. The best solution for this situation. The company was also delighted with the excellent collaboration with Bosch Beton.
Further information
If you would like to know more about this project or our customised retaining wall solutions for storage, please feel free to contact our consultants.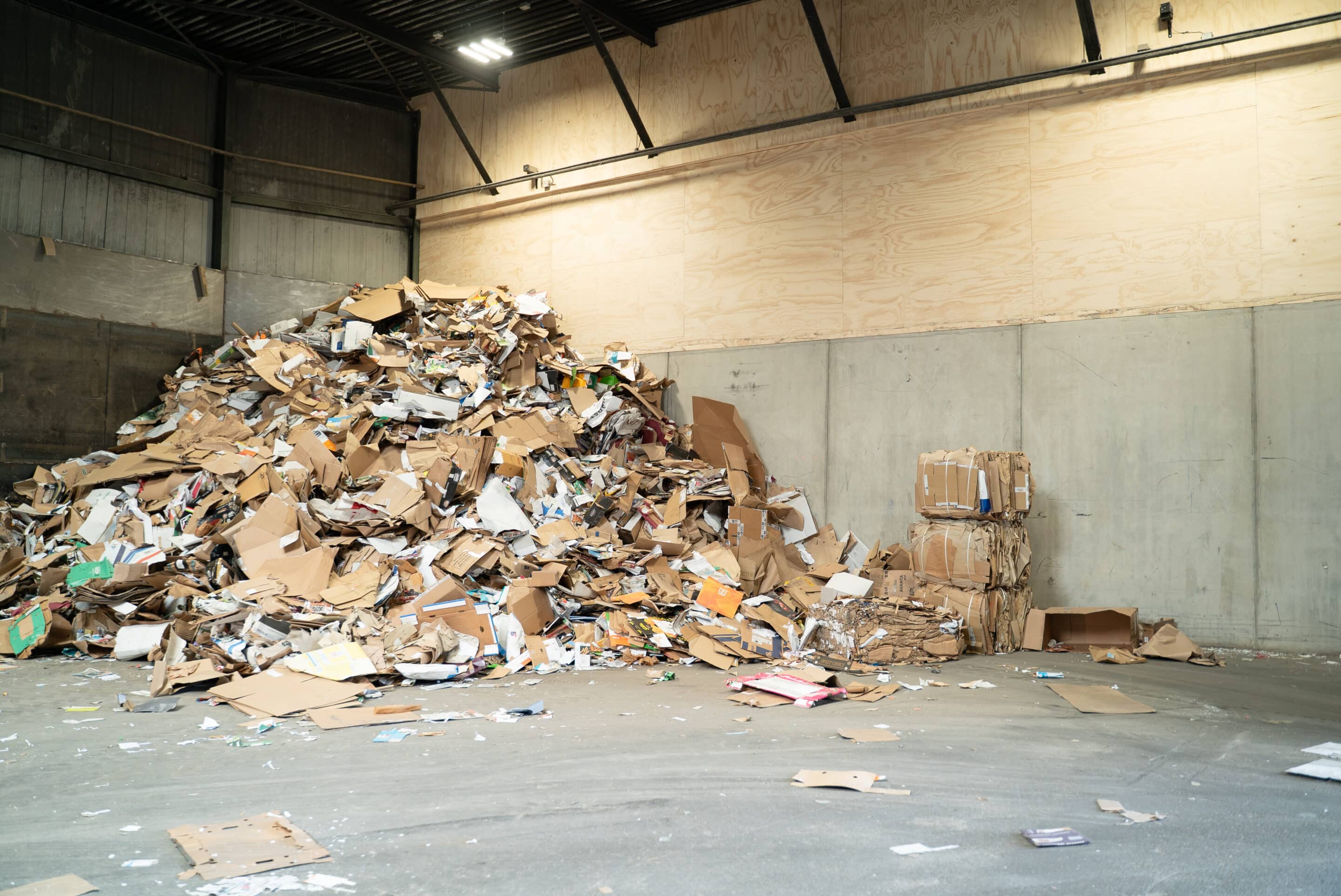 Sterke keerwanden in papierloods van Van Gerrevink Recycling, Apeldoorn