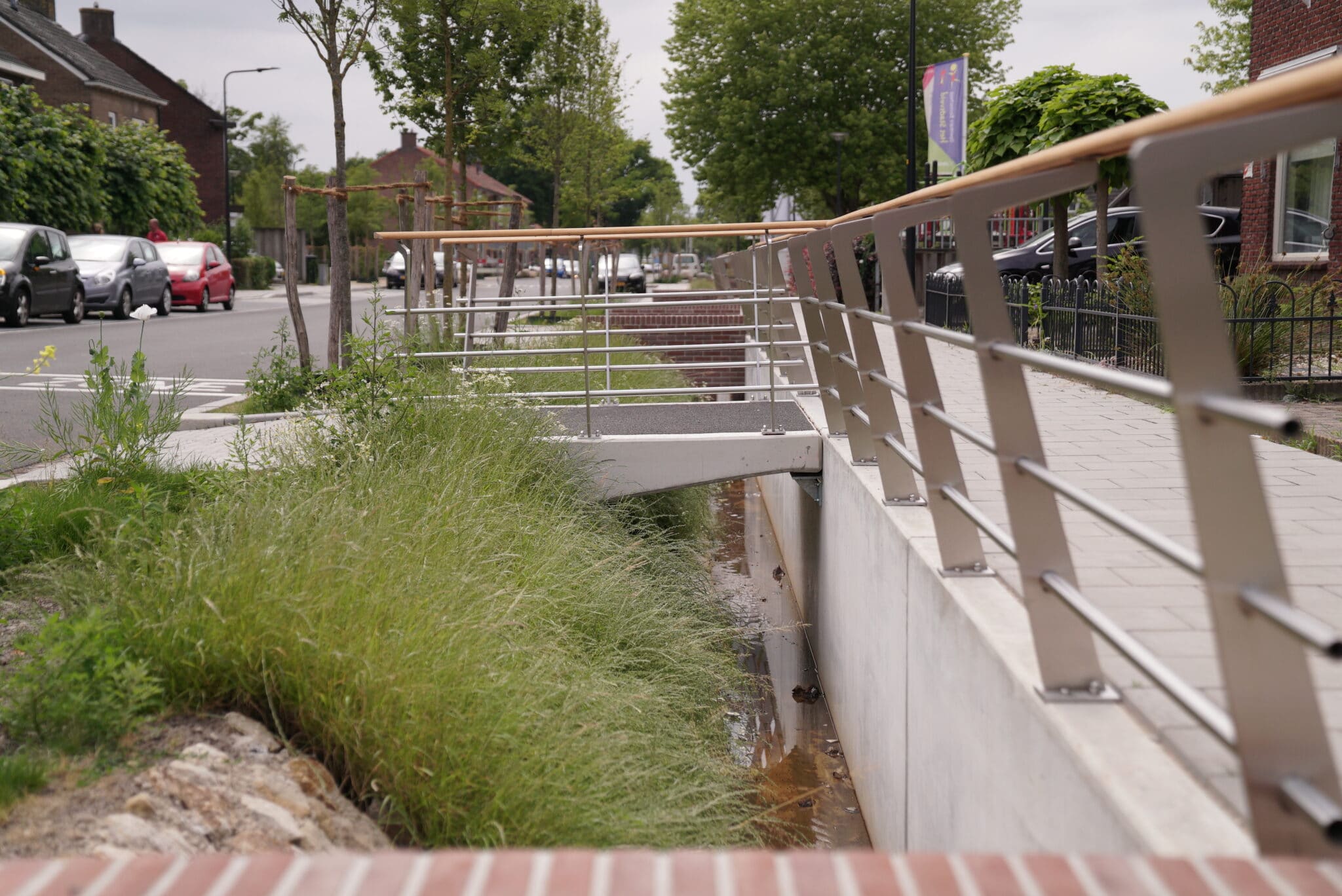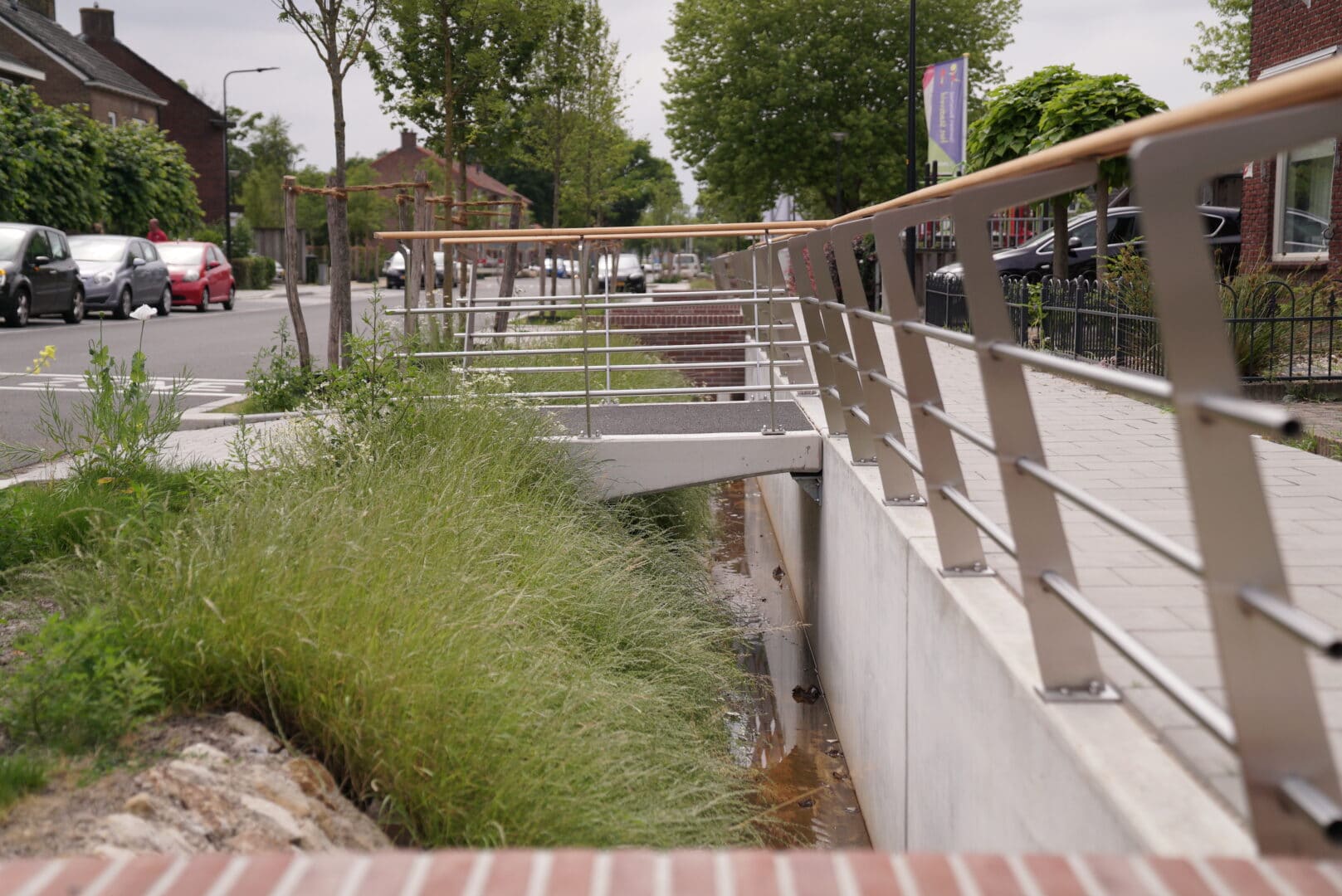 'Stadsbeek' in Enschede prevents flooding
The construction of an urban brook (Stadsbeek) in Enschede is intended to prevent flooding in various neighbourhoods. Bosch Beton retaining walls play an important role in this.
Stadsbeek
The climate is changing and this means we will face more frequent heavy rainfall. The Municipality of Enschede is taking action to prevent flooding in the Pathmos and Stadsveld neighbourhoods. A new brook is being constructed in the city in Twente: de Stadsbeek.
The above-mentioned neighbourhoods are located on the lowest terrain. In heavy rainfall, excess water will flow towards the brook, which will capture the water and carry excess water out of the city ensuring that less water remains on the streets. As the water is not carried via the sewers, this will also reduce pressure on the wastewater system and sewage treatment plants. This reduces the risk of blocked sewers and, in the worst case, that water enters homes or shops.
With the Urban Brook and bridges, the revamped streets will look very different. Dozens of trees will be planted for a fresh and natural look.
Long-term collaboration
Bosch Beton is working with Dura Vermeer on this project. We supplied 400 metres of special retaining wall from one piece, including the shape of the gutter. As we did not need to produce separate components, this is a sustainable solution. The retaining walls vary in height from 150, 135 and 130 cm high and include culverts at the crossings that are suitable for heavy traffic.
Further information
If you would like to know more about this project or our customised retaining wall solutions for water, please feel free to contact our consultants.