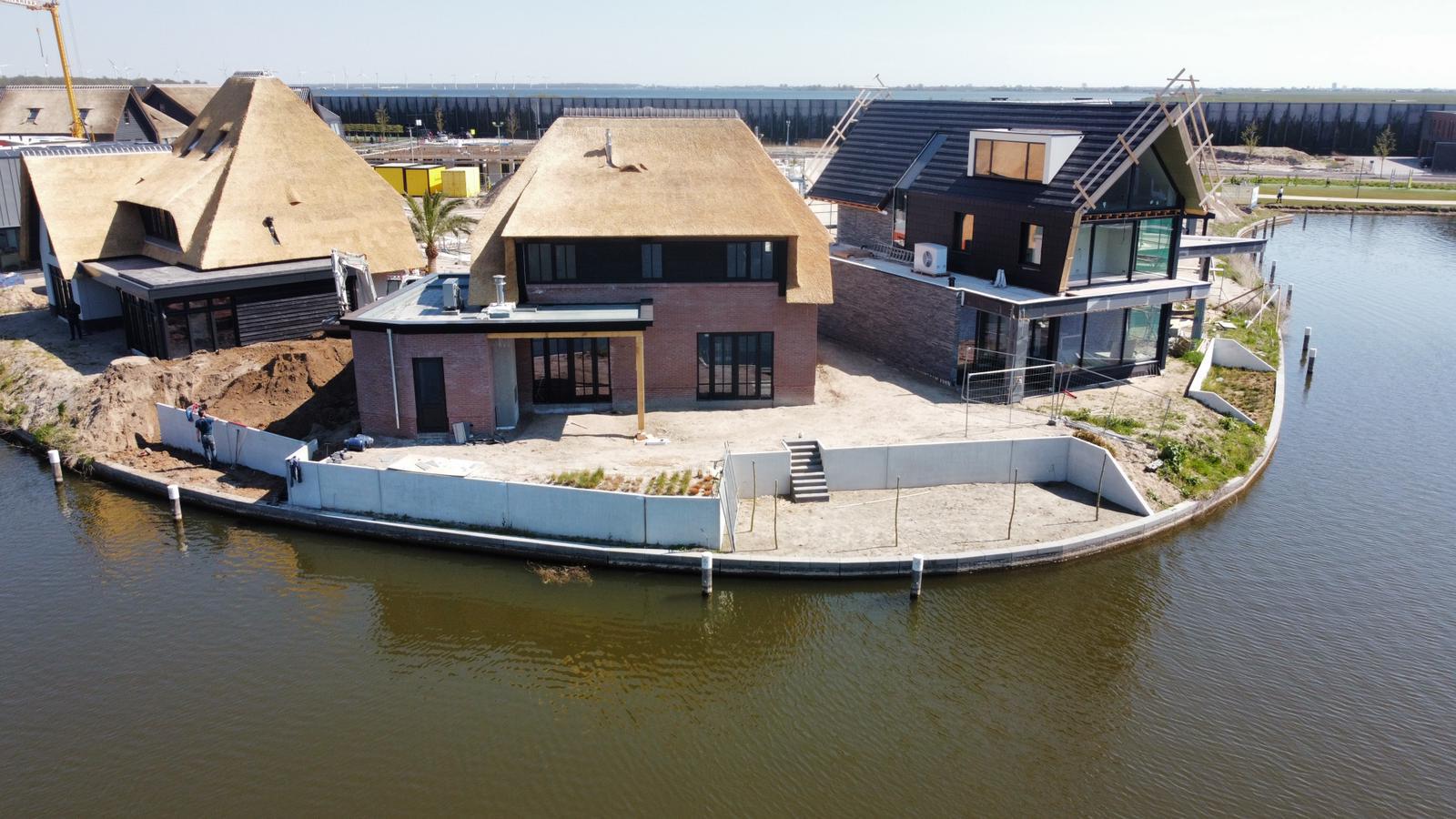 On the waterfront in Blaricum
Homeowners in Blaricum are optimising the use of their gardens with a terrace or conversation pit by the water. The concrete retaining walls offer protection against shifting earth.
On the waterfront
Many houses have been constructed on the waterfront in Blaricum in recent years. To optimise the use of their gardens J. Rigter Grondverzet constructed conversation pits or decks by the water for various homeowners. The retaining walls are 150 cm high and include many sloping tops. This offers the residents a good view of the water from their terrace decking or conversation pit.
Strong solution
Sometimes the difference in height in a garden is so great that a robust solution is required. A retaining wall can also serve as shoring against the water. If the concrete look is not appealing to you, the walls can be finished with woodwork or metal work, furnished with a coating, or you can grow vegetation against it.
Further information
If you would like to know more about this project or our customised retaining wall solutions for soil and garden, please feel free to contact our consultants.