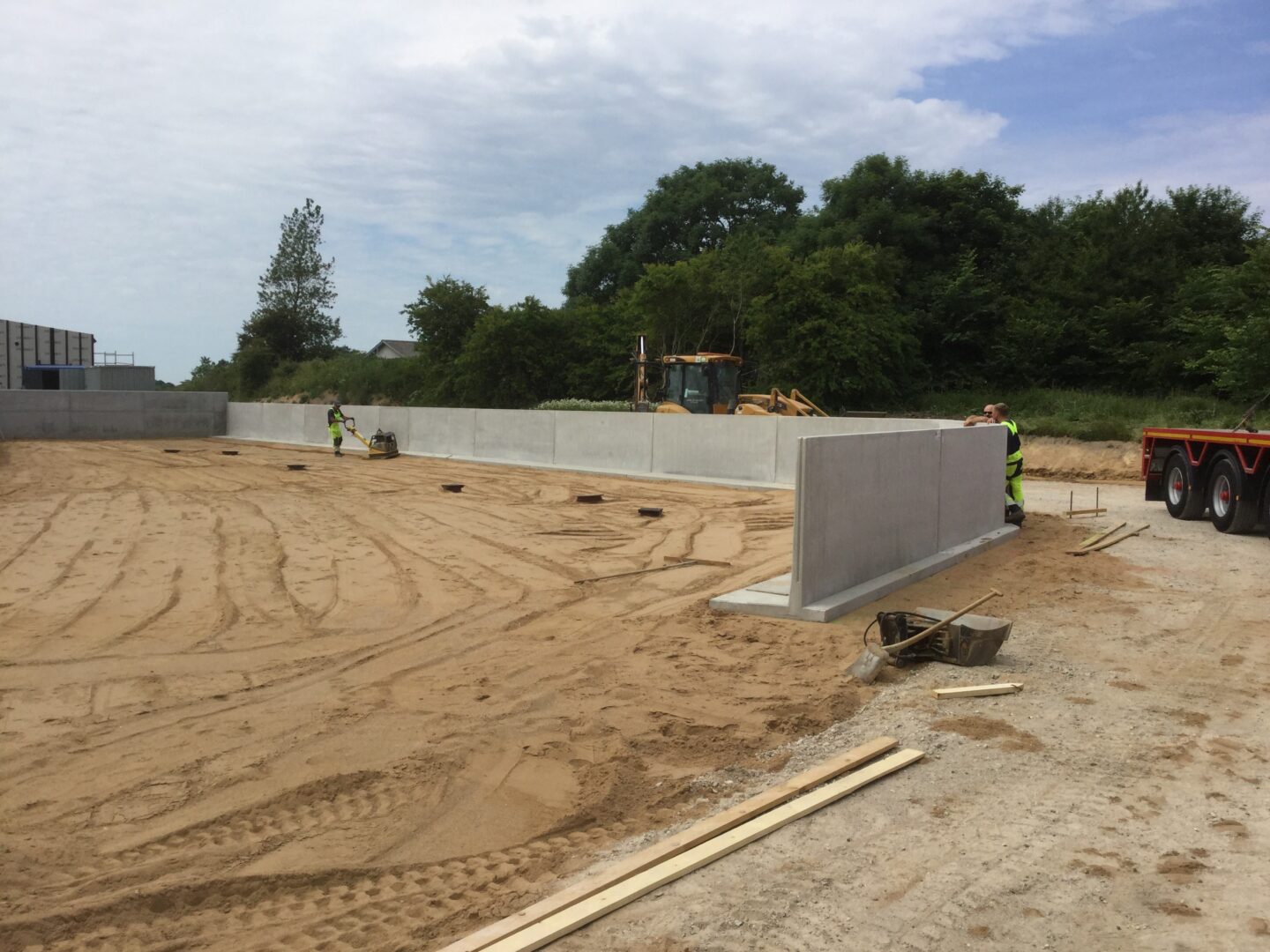 Retaining wall used in Danish municipal waste collection facility
A new municipal waste collection facility has been constructed in Struer, Denmark. Our retaining walls were used for garden waste storage.
Municipal waste collection facility
The new municipal waste collection facility in Struer is 11,700 m² in size. Our retaining walls of some 150 cm high were used for the garden waste storage. Together with building contractor Østermark Entreprenørforretning A/S retaining walls were placed over a length of 48 metres.
Long lengths
The customer selected Bosch Beton as supplier as no concrete foundations were needed. Partly thanks to the 4-metre lengths the placement was also realised quickly.
Separate collection also means separate storage at the municipal equipment storage area or municipal waste collection facility. Strong partition walls are important to be able to separate different types of raw materials effectively.
Further information
If you would like to know more about this project or our customised retaining wall solutions for storage, please feel free to contact our consultants.