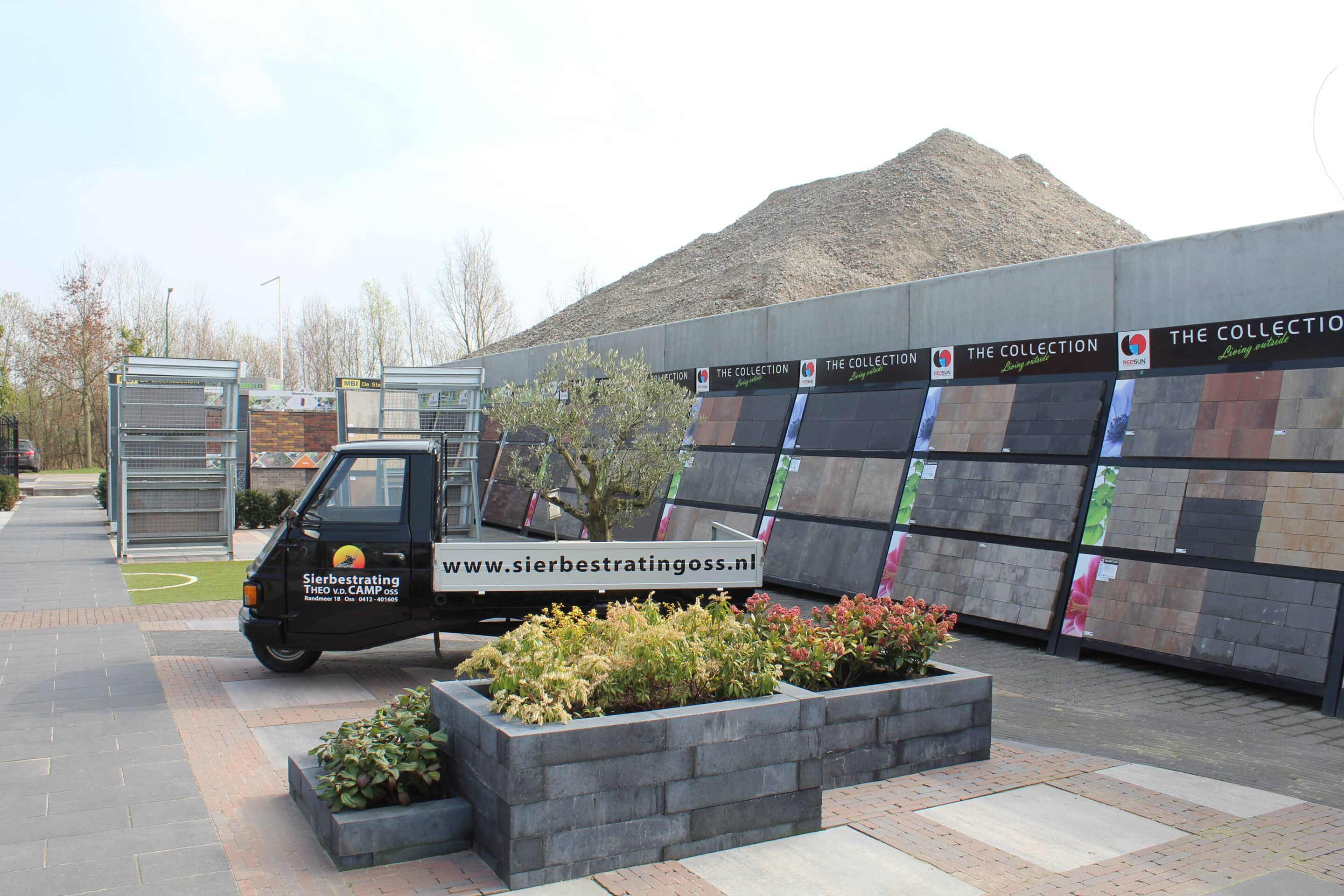 Storage compartments for sand, grit and earth
v.d. CAMP is a transport company in Oss. Compartments were created using Bosch Beton retaining walls for the storage of various types of earth as part of this company's new premises.
As well as being a transport company v.d. CAMP hires out various containers for waste. Trade in sand and grit and an earth bank also form part of the company. For the new business premises, compartments were constructed for the storage of sand, grit and various types of earth. We used our LA retaining walls here.
Certificate
Our client particularly saw the advantages of the easy to position walls that take up little space and are economically priced. The walls also have a certificate that indicates the pressure and load. Moreover, the retaining walls take up less space than other solutions. Following a good explanation v.d CAMP made their own bedding for the walls. We installed the walls directly from the truck at the planned location and completed the job in no time.
Further information
If you would like to know more about this project or our customised retaining wall solutions for storage, please feel free to contact our consultants.