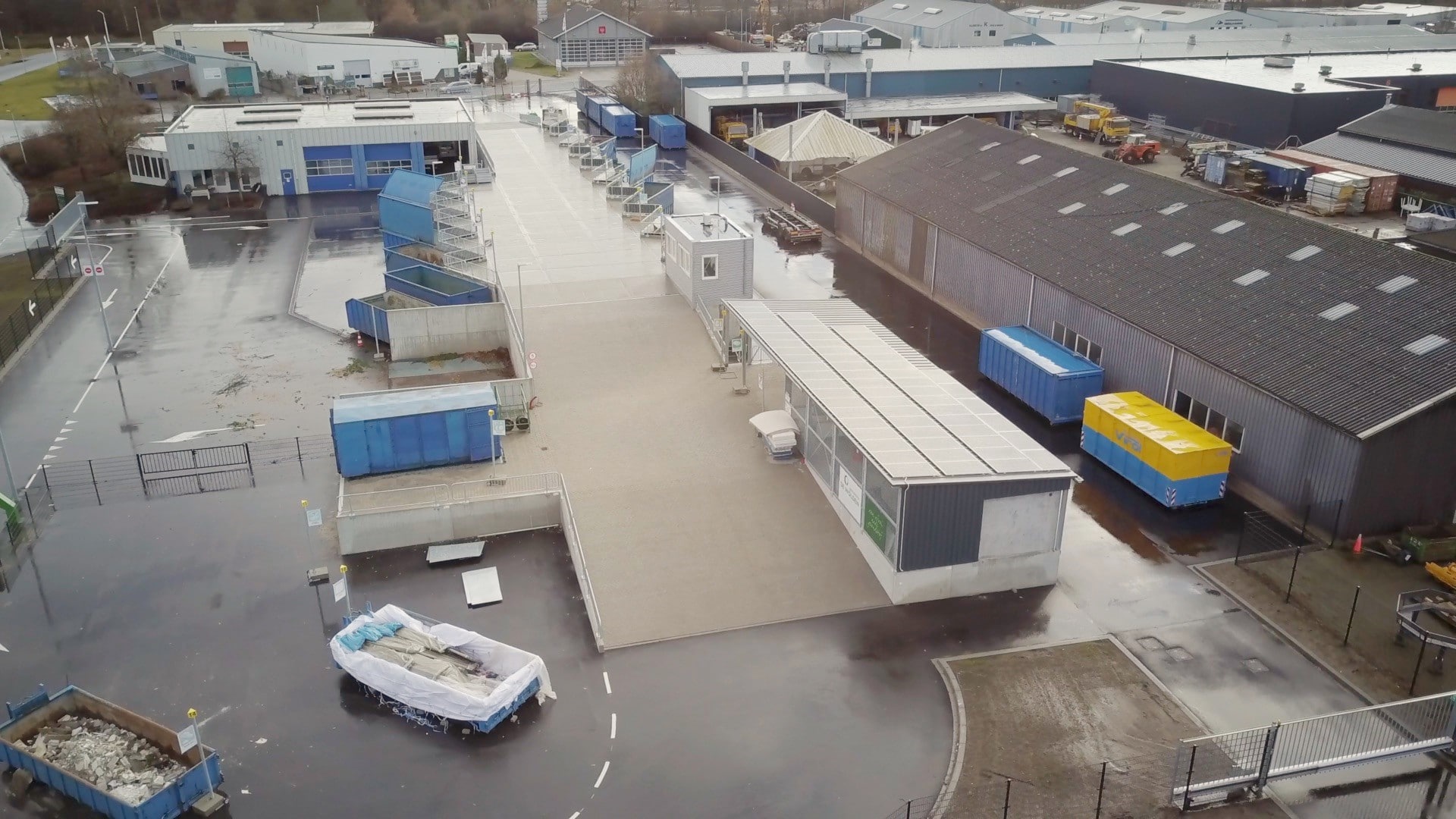 New sustainable municipal waste collection facility in Zuidwolde
Antea Group realised an entirely new and sustainable municipal waste collection facility in Zuidwolde. A ramp was constructed enabling cars to drive onto a so-called platform. Sustainable Bosch Beton elements are located along the sides of the ramp.
Municipality of De Wolden in Zuidwolde already had a municipal waste collection facility but this was outdated and no longer sufficient for the number of residents, which had increased from 10,000 to 24,000. Legislation and regulations also changed, which meant that much more waste needed to be separated into sub-streams. This was partly the reason for an entirely new municipal waste collection facility.
Eighteen waste streams
The new municipal waste collection facility offers space for the separated collection of no fewer than eighteen different waste streams. The space needed to be designed as efficiently as possible for this and we used over 100 metres of retaining walls to create height differences. The entrance to the municipal waste collection facility was also moved. This creates more space for cars on the site resulting in fewer queues forming on the public road.
Heavy load
We used LR retaining walls for this project, varying in height from 1.5 to 3 metres high. This type of retaining wall was specially designed for extremely heavy loads in civil engineering, which is why this was used here. A clear implementation plan was produced during advance consultation with the builders. In the preparatory phase, Bosch Beton produced the drawings and the calculations. Assisted by our siting team, we positioned the retaining walls directly from the truck. A fantastic result, completed to the client's full satisfaction.
Further information
If you would like to know more about this project or our customised retaining wall solutions for storage, please feel free to contact our consultants.