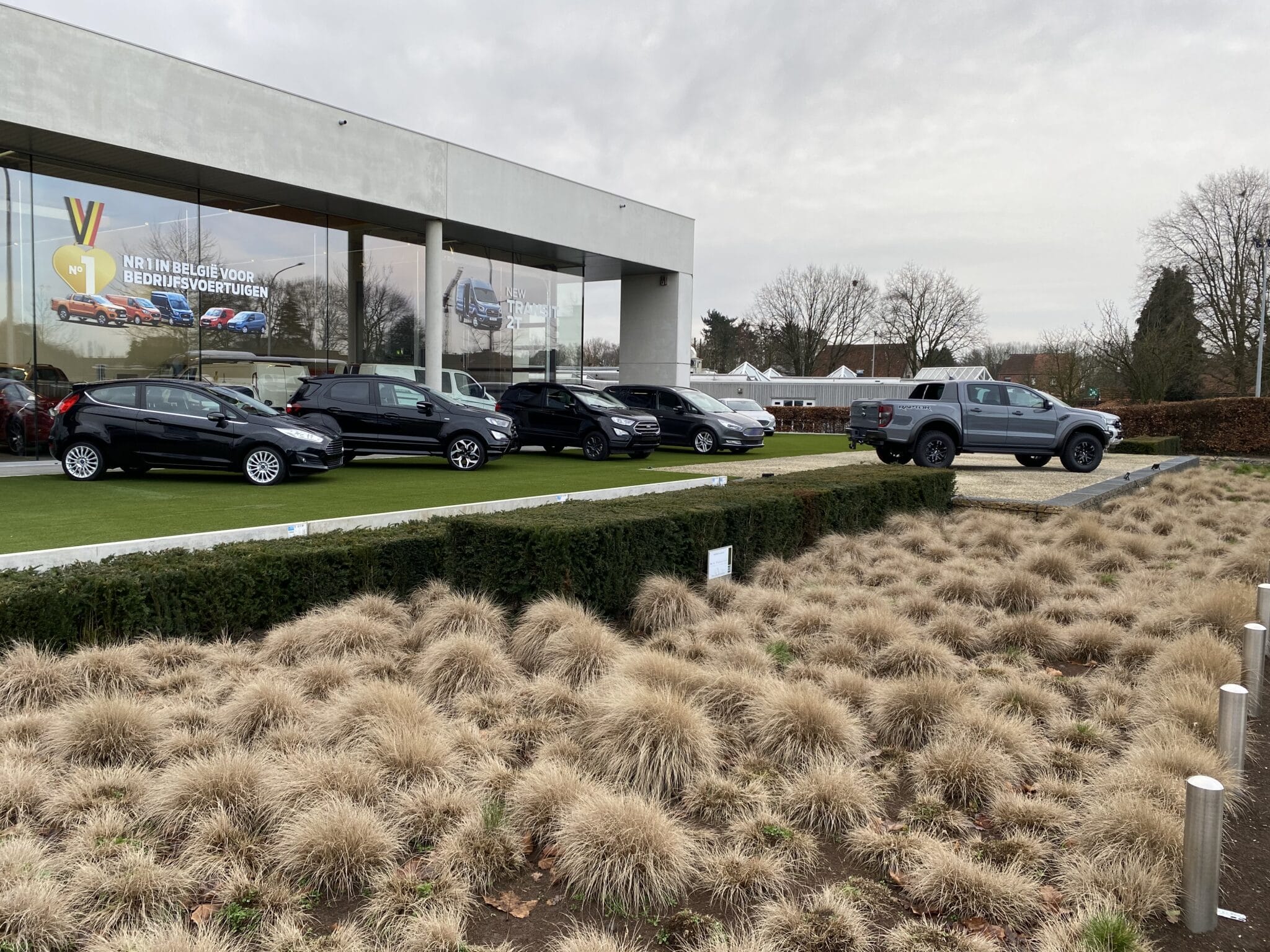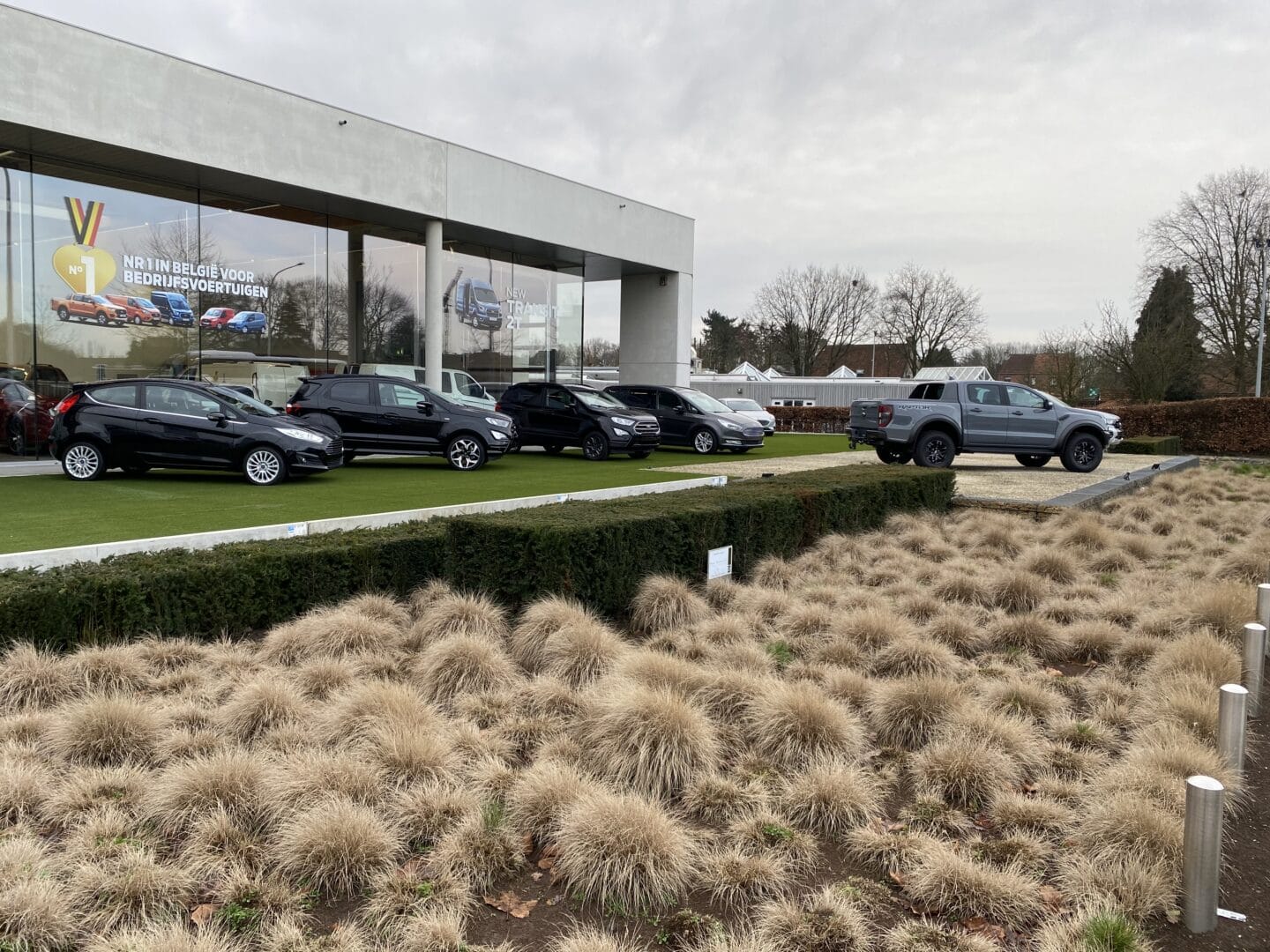 Level difference bridged at Ford garage in Herentals
The site around the showroom of the Herman Noyens Ford garage branch in Herentals, Belgium was due for an upgrade. The height difference was bridged using Bosch Beton retaining walls.
The site around the Noyens Ford garage showroom in Herentals, Belgium was renovated in early 2021. To bridge the level differences with the neighbours, the WONICO team placed our L-retaining walls with heel across a length of over 120 metres. After placement, the ground was filled and finished with artificial grass to ensure a fresh look.
As well as the convenience and assurance of stability, the client was extremely satisfied with the wall finish and the fast delivery. Very soon after delivery, the cars again took pride of place outside the showroom, awaiting their new owner.
Further information
If you would like to know more about this project or our customised retaining wall solutions for soil and garden, please feel free to contact our consultants.