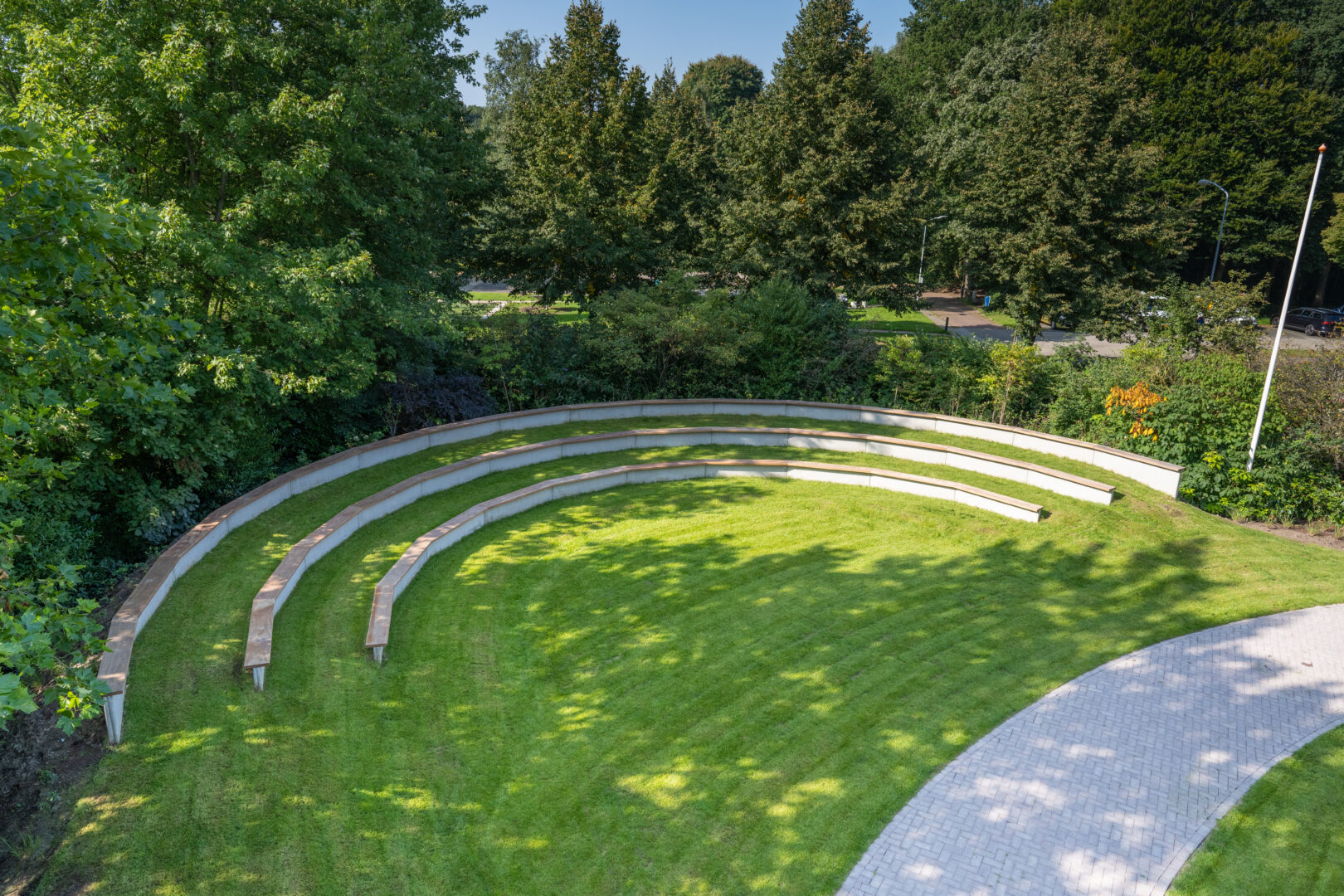 Green seating at JFC college in Barneveld
The project Bosch Beton implemented at Johannes Fontanus College in Barneveld shows how suitable retaining walls are for a wide range of purposes. We used our concrete walls to create seating for the theatre here.
Retaining walls are not only used to compensate height difference in a garden or as yard fencing, they can also be used to create height difference and for constructing, for example, a terrace or conversation pit. Or, as in this case, to construct seating for the Johannes Fontanus College theatre in Barneveld.
Green seating
Natural materials transformed the boring grey school yard into a green square where the pupils can enjoy lunch and relax during breaks. The former seating was made from concrete with benches but now the pupils can enjoy sitting in greenery. The seating also serves as a theatre.
Van de Stroet Aannemingsbedrijf approached Bosch Beton to supply the retaining walls. To realise the seating, the contractor used a total of forty L walls without heel of 150, 125 and 75 cm high.
Further information
If you would like to know more about this project or our customised retaining wall solutions for soil and garden, please feel free to contact our consultants.