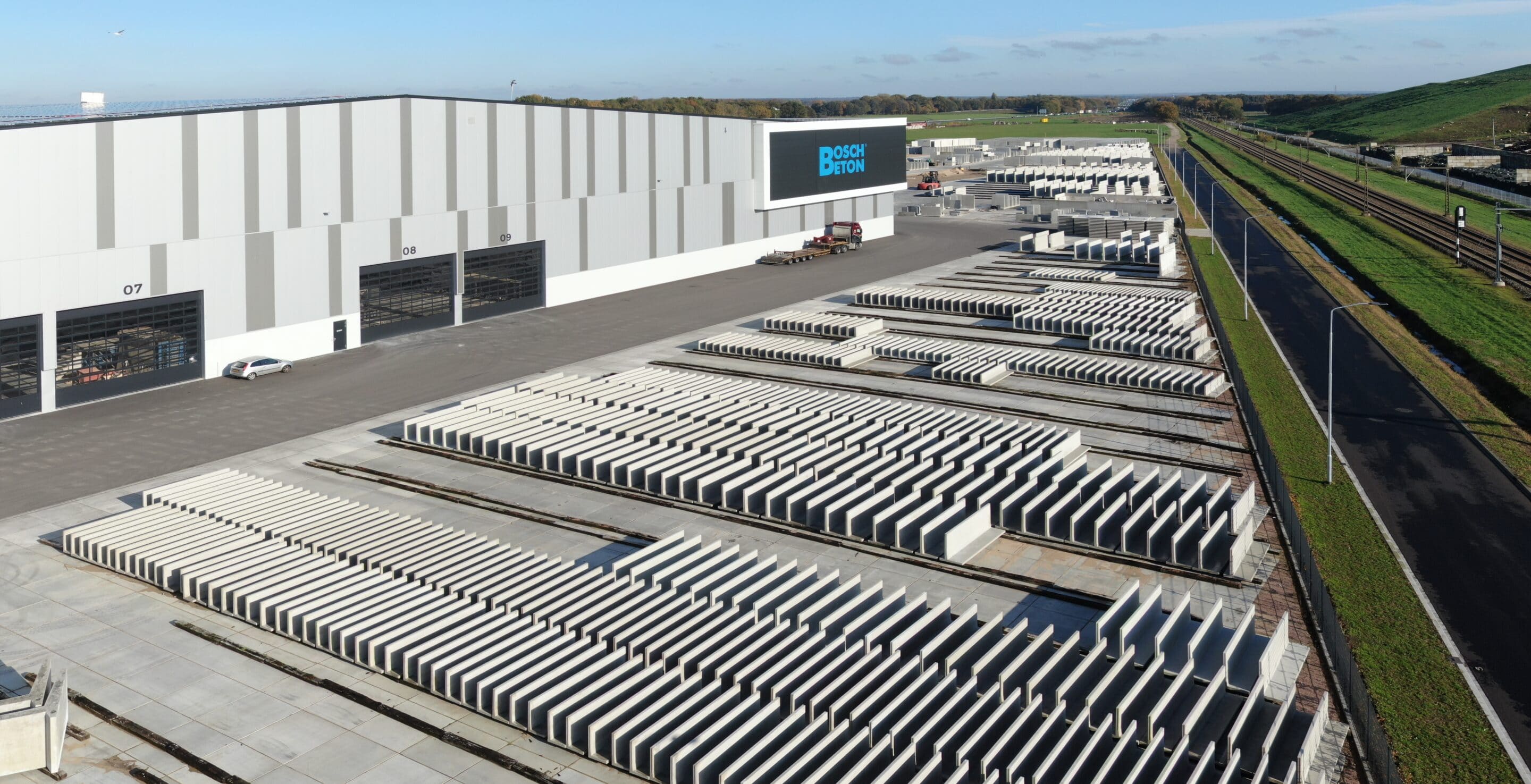 Building a solid future
Your sound partner in retaining wall solutions
Building a solid future
We produce and sell concrete retaining walls for civil engineering and the agricultural sector. We offer a customized retaining wall solution for every question. Relieving customers of their worries, personal and full-service contact, customization, quality and fast delivery make Bosch Beton a solid partner.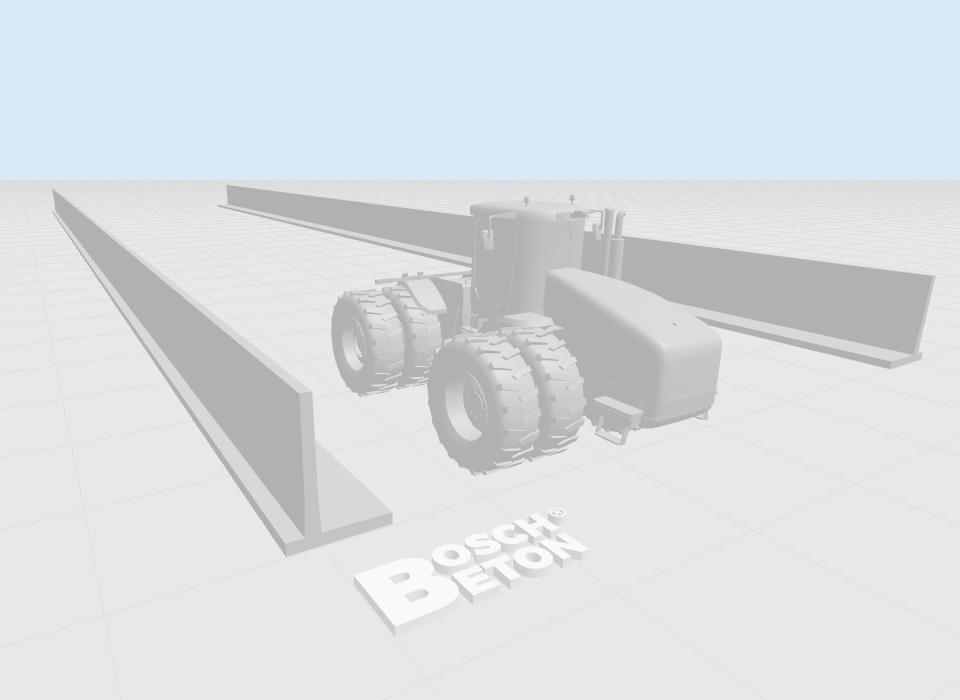 Build your silage clamp
Using our 3D generator, you can build your own silage clamp in three steps Decide what you are going to use the silo for, select a silage clamp wall type, and enter the dimensions of your silage clamp along with the axle weight. Make a selection for the paving of the farmyard, and any accessories and services required. You will receive a customized recommendation free of obligation within three working days of receipt of your application. If you would rather have personal advice, please contact our team.
We offer personal, expert and honest advice and aim to provide a full service to our customers.
We work closely with our customers to develop the best customised solution for their requirements.
Our products are sustainable, are of the highest quality and are certified. We provide warranties of up to twenty years.
As we have 7,000 retaining walls in stock, we can deliver these whenever you need them.

Onduidelijkheid en extra factuur
Er was wat onduidelijk inzake zaagkosten. Super opgelost!
alles wordt netjes geregeld
.
goede, flexibele en snelle service
Bosch beton denkt goed mee in oplossingen, is erg flexibel en een prettig bedrijf om mee samen te werken.
Snel schakelen en korte levertijd
Er werd goed meegedacht en de levertijd van de L-wanden kon aanzienlijk worden verkort.
Zeer goede service en kwaliteit!
Door zeer goede ervaringen uit het verleden en het prettige contact met Douwe Bijlsma. Ook de nieuwe LA300H wand maakten de doorslag
Zeer te vreden
Al jaren ervaring met Bosch en levert eigenlijk 95% door ons geplaatste sleufsilo's. Goede kwaliteit, afspraken en leveringen worden goed nagekomen. Zeer tevreden!
Heel goed
Goede aanbieding en snelle service
Snel contact en afspraken worden goed nagekomen
Snel contact en vervolgens prijsopgave. Bij akkoord snelle levering zoals overeengekomen. Kortom: superbedrijf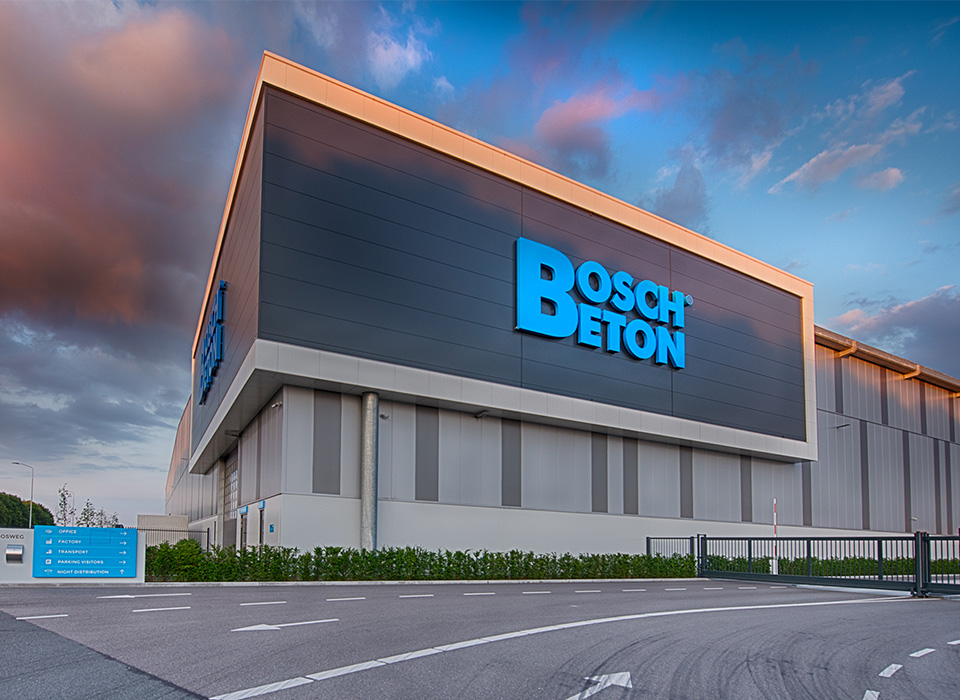 OUR CORE VALUES
Together
We work together throughout our chain and within the sector and go for partnerships. This enables us to achieve the best results together.
Outperform
We don't only think about far-reaching innovation, improvement, connection and sustainability; we actually do it.
Loyal
We are committed to our customers and projects and always honour our agreements and obligations, also after delivery.
Inventive
We are inventive right from the initial design through to the placement of our retaining walls. If we believe something is possible, we dare to go for it.
Expert
We have over 50 years' experience in the field of retaining walls and understand the possibilities better than anyone. Our customers benefit from this expertise as we offer them personal, expert ànd honest advice.
Ownership
We take our responsibility seriously and make a vital contribution to sustainable retaining wall solutions. We are happy to take the lead in this.
® We do everything with respect