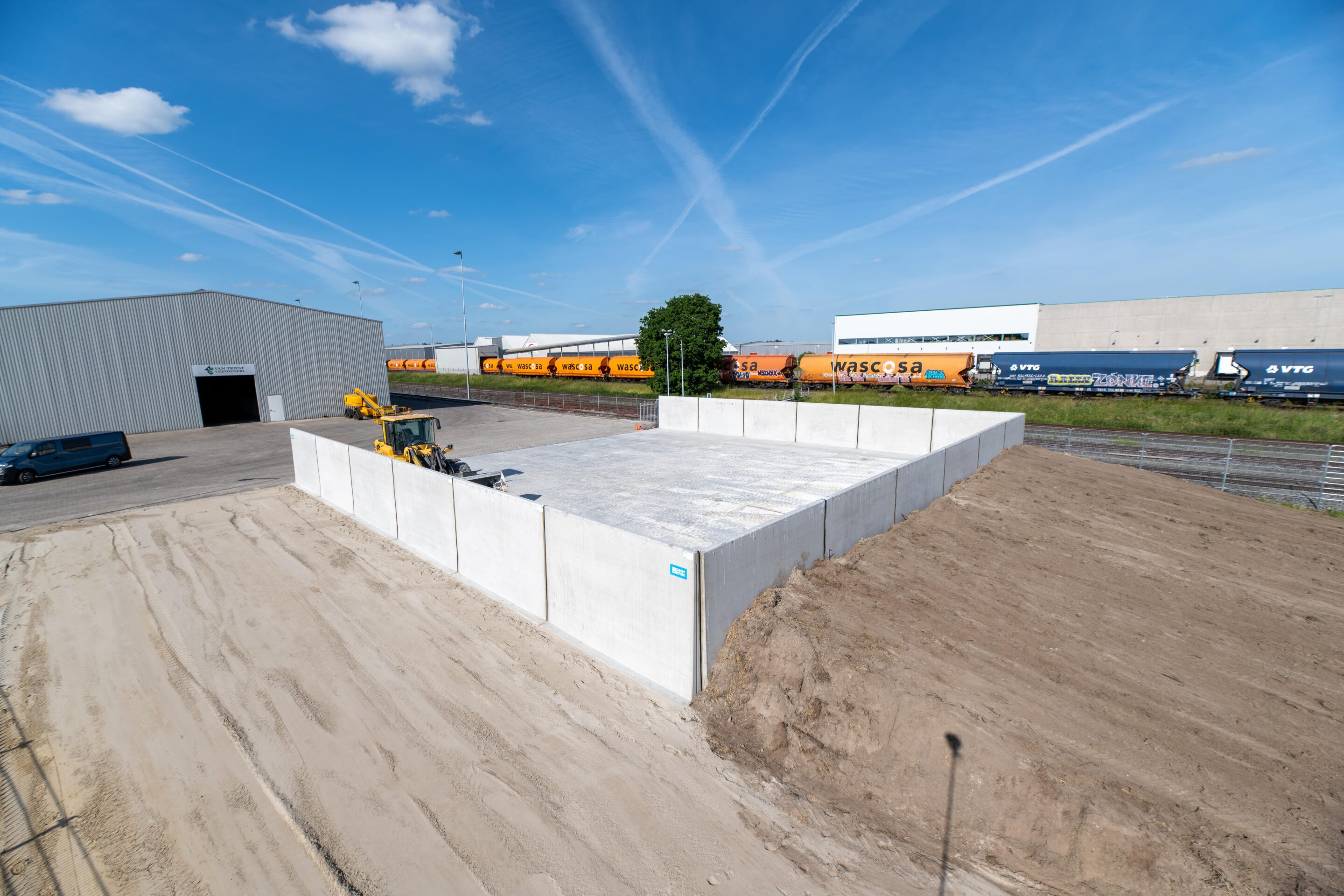 Storage and transfer for wet by-products
Van Triest Veevoeders in Coevorden, needed storage and transfer for wet by-products. We placed our strongest walls here.
Storage and transfer
Van Triest Veevoeders is a family company that has expanded since its foundation in 1959 to become a professional company specialising in buying and selling high-quality concentrate feed and roughage. The family company needed storage and transfer for wet by-products, such as potato peel and food waste.
Strong walls
Our customer went for quality and Bosch Beton offered a robust solution to meet the customer's demands. We placed our strongest walls here of 2.5 metres high with large foot. The job was realised quickly and the customer is extremely pleased with the end result.
Whether you need a small or large storage space, with our retaining walls you can decide on the storage capacity yourself. You can complete the storage with various accessories and options.
Further information
If you would like to know more about this project or our customised retaining wall solutions for storage, please feel free to contact our consultants.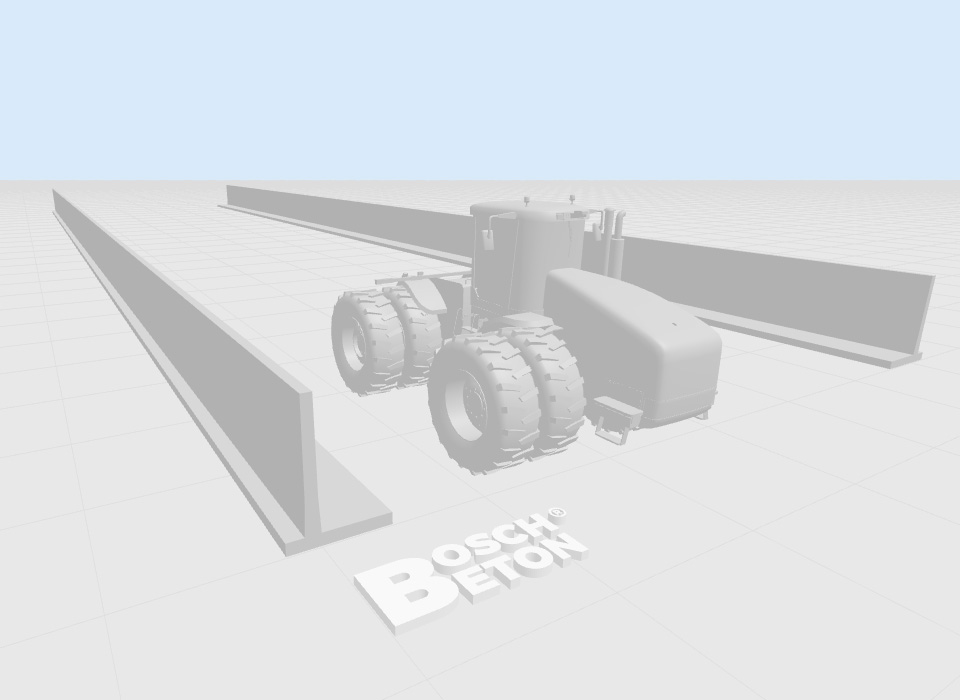 Build your silage clamp
Using our 3D generator, you can build your own silage clamp in three steps Decide what you are going to use the silo for, select a silage clamp wall type, and enter the dimensions of your silage clamp along with the axle weight. Make a selection for the paving of the farmyard, and any accessories and services required. You will receive a customized recommendation free of obligation within three working days of receipt of your application. If you would rather have personal advice, please contact our team.