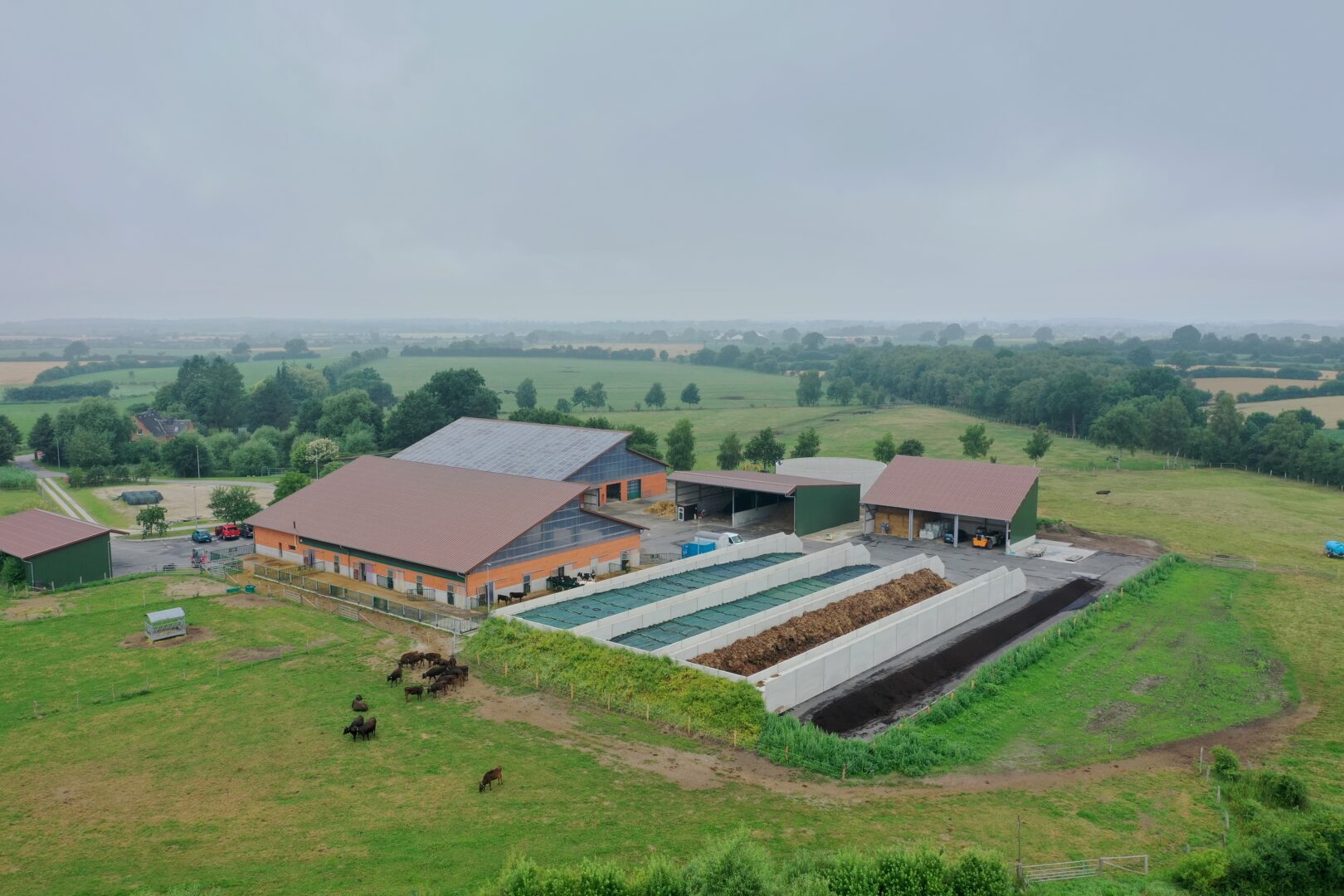 Silage clamp replaces silage bales in Negenharrie
Bosch Beton placed a silage clamp comprising three 50-metre-long chambers with U retaining walls at the Marquardt family farm in Negenharrie (Germany). This was to ensure they could give their Japanese Wagyu cattle enough feed in the winter. The Marquardt family also wanted to switch from silage bales to a silage clamp, for reasons of economy.
Wagyu cattle
As the family's seventh generation, Fynn Marquardt keeps some two hundred Japanese Wagyu cattle at his farm in Negenharrie, Schleswig-Holstein. The farm has been located in Schleswig-Holstein since 1950 and has breeding Wagyu cattle since 2007. The cattle are outside for over two hundred days and remain in the shed during the winter. The breeder grows feed for the cattle on 209 ha of meadows and pastures.
The farm has been using silage bales to store feed for the winter for many years and although this works well, compressing the bales and wrapping them in film is very expensive every time. As cattle numbers on the farm are increasing, they also wondered whether it made more sense to opt for a silage clamp and after much deliberation, the breeder decided to construct a silo.
From silage bale to silage clamp
They selected Bosch Beton for the placement. We placed a silage clamp with three chambers of 7.5 m wide and 50 m long with our U retaining walls of 3 m high. These walls are extremely suitable for large outdoor storage systems, where they serve as partitioning wall between multiple silo chambers.
Two compartments are used for mown grass and the third compartment is for manure storage, which means they now also produce compost in the newly constructed complex. High-quality basic feed is extremely important for animal care in the winter. They supplement the silage with hay, straw and other feed components.
Development
Holstein Wagyu aims to keep on developing in the future and to continue delivering top quality. There are political changes on the horizon that will undoubtedly affect the agricultural sector and, to safeguard the farm's future, the breeder is already preparing for this. The construction of the silage clamp is a part of this.
The Marquardt family is extremely pleased with how everything was handled. They were very happy with the entire process from quotation to construction and everything related to this.
>> Watch the video in which Fynn Marquardt explains more about breeding Holstein Wagyu.
Further information
If you would like to know more about this project or our customised retaining wall solutions for silage clamps, please feel free to contact our consultants.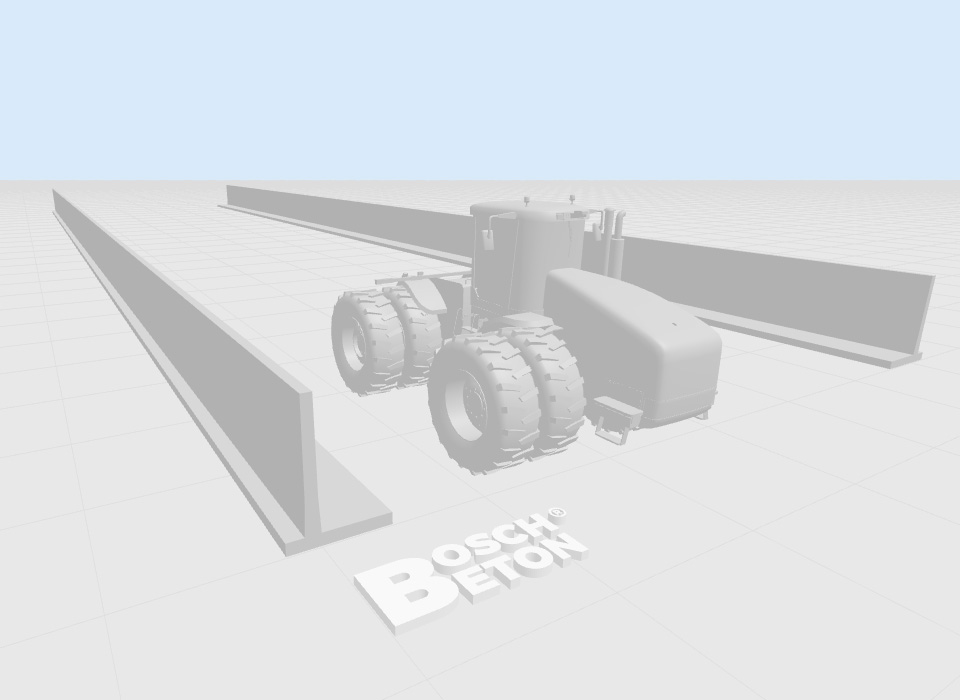 Build your silage clamp
Using our 3D generator, you can build your own silage clamp in three steps Decide what you are going to use the silo for, select a silage clamp wall type, and enter the dimensions of your silage clamp along with the axle weight. Make a selection for the paving of the farmyard, and any accessories and services required. You will receive a customized recommendation free of obligation within three working days of receipt of your application. If you would rather have personal advice, please contact our team.