Silage clamp on the farmyard of versatile Danish dairy farm
Danish dairy farm, Hveddegaard in Kibæk is a loyal Bosch Beton customer. Over the years we have installed various silage clamps there using our L retaining walls.
Søren Kristensen has been a dairy farmer in Kibæk, Denmark, for over thirty years. He started with 70 cows and has now expanded to some 700. The farm also expanded in size from 44 to 650 hectares of land. The farm is divided into two parts. In one section they milk around 250 cows and in the main building, where they breed too, they keep 450 to 500 cows. They also grow maize, grass and grains as feed for the cows.
Good silage clamp
The farmer does his best to secure good, high-quality harvests but it's also important that the harvest is stored well without too much spillage when it needs to be removed. After all, good roughage is the basis for everything.
One of the reasons for repeatedly choosing Bosch Beton is that ensiling on the farm can be higher with our walls than walls from other suppliers. Søren is also extremely pleased with the expertise and professionalism of our staff.
Bosch Beton placed a silage clamp with two L300 heel retaining walls of 24 metres in length. The new clamp replaces an existing silage clamp from another supplier. The retaining walls we used to construct the new silage clamp have a service life of at least fifty years. So the dairy farmer is in any event assured of a sound clamp for the next generation too.
Developments
The dairy farm continues to follow feed and technology developments. They assess the situation every day to see whether the farm could use any new innovations. They want the farm to be financially viable in the long-term as well as make a profit every day.
Sidelines
The farmers also engage in other activities in addition to being an agricultural farm. For instance, there are different types of accommodation where people can book a holiday. And in 2009/2010 they built an ice cream factory where they produce the delicious Bondegårds; a concept that actually originated in the Netherlands! The main ingredient of the ice cream is milk from their own cows.
Søren does have a tip for younger farmers: enjoy your work and keep talking to dairy factories and abattoirs to ensure you get good prices for your products!
Further information
If you would like to know more about this project or our customised retaining wall solutions for silage clamps, please feel free to contact our consultants.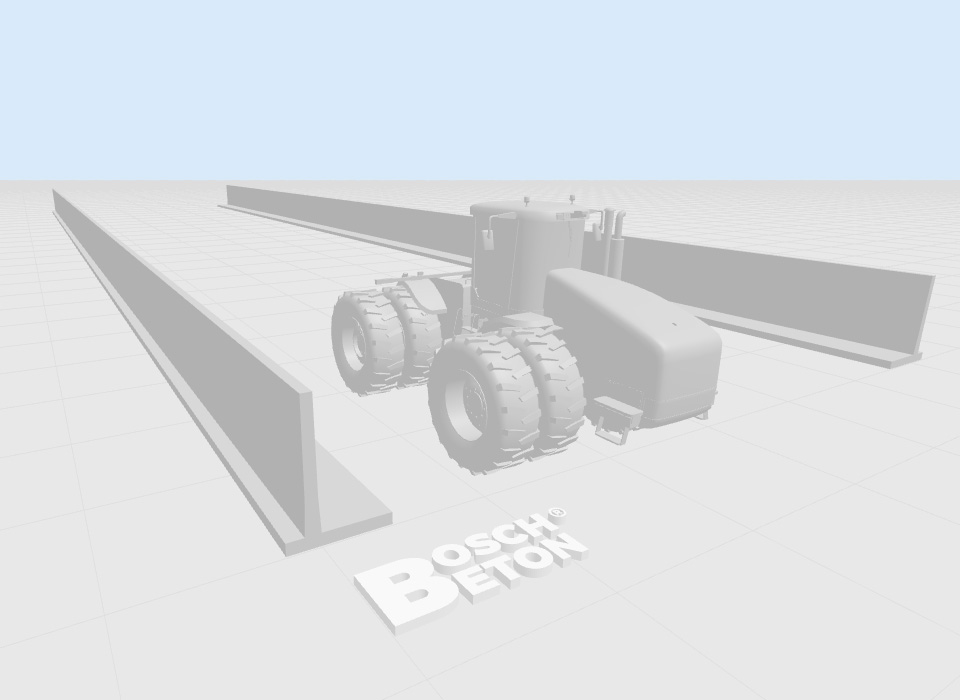 Build your silage clamp
Using our 3D generator, you can build your own silage clamp in three steps Decide what you are going to use the silo for, select a silage clamp wall type, and enter the dimensions of your silage clamp along with the axle weight. Make a selection for the paving of the farmyard, and any accessories and services required. You will receive a customized recommendation free of obligation within three working days of receipt of your application. If you would rather have personal advice, please contact our team.