Silage clamp created from retaining walls with extra-long heel for cover system
Dairy farmer Miedema in Blessum (Friesland) wanted to optimise his storage, combined with a cover system. Bosch Beton offered a customised solution with a silage clamp of new LA retaining walls that have an extra-long heel. This enables the cover system to travel over the longer heel without the need to introduce additional paving.
The dairy farmer from Friesland wanted to optimise his storage, as well as equip this with a cover system. We offered our customer a customised solution with a silage clamp that is aligned to the dairy farm's requirements. We used our new LA300H retaining walls for this. The extra-long heel ensures that these are particularly suitable for silage clamps with this cover system.
Cover system
We are increasingly seeing a combination of silage clamp walls with automatic cover systems. The cover system ensures better feed preservation, constant supply and retention of roughage in the silo. When covering and when removing silage, the system moves across the stable heel along the silage clamp walls, making it unnecessary to introduce additional paving.
Retaining wall with extra-long heel
The new silage clamp is L 50 m x W 12 m. This Blessum dairy farmer is enjoying an industry-first with this, as his silo is the first to be fitted with our new LA300H retaining walls. We also placed Bosch Beton dual gutters to complete the system.
Further information
If you would like to know more about this project or our customised retaining wall solutions for silage clamps, please feel free to contact our consultants.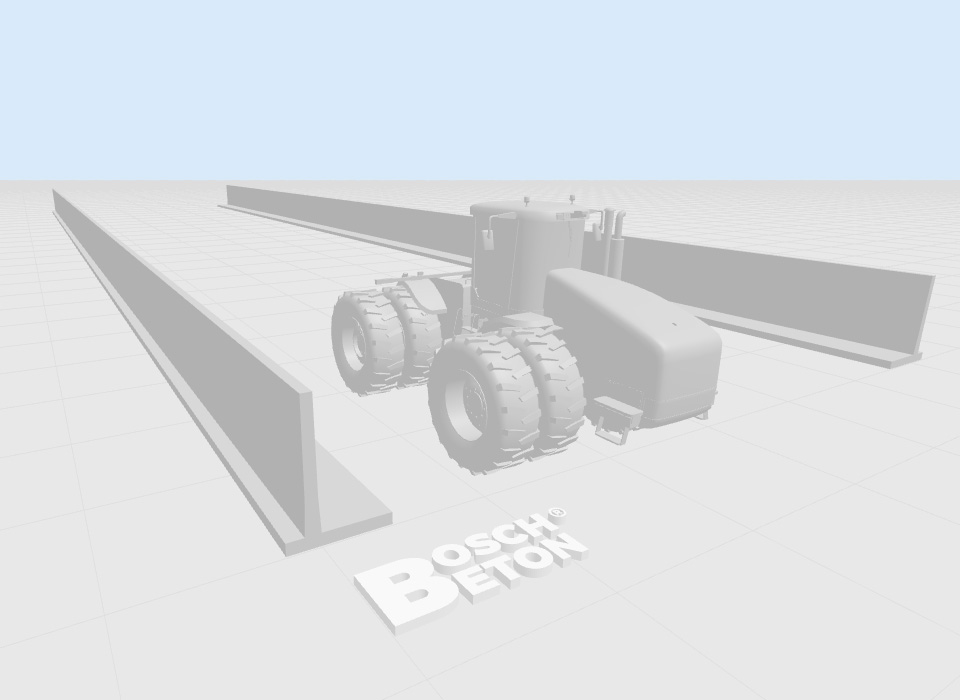 Build your silage clamp
Using our 3D generator, you can build your own silage clamp in three steps Decide what you are going to use the silo for, select a silage clamp wall type, and enter the dimensions of your silage clamp along with the axle weight. Make a selection for the paving of the farmyard, and any accessories and services required. You will receive a customized recommendation free of obligation within three working days of receipt of your application. If you would rather have personal advice, please contact our team.