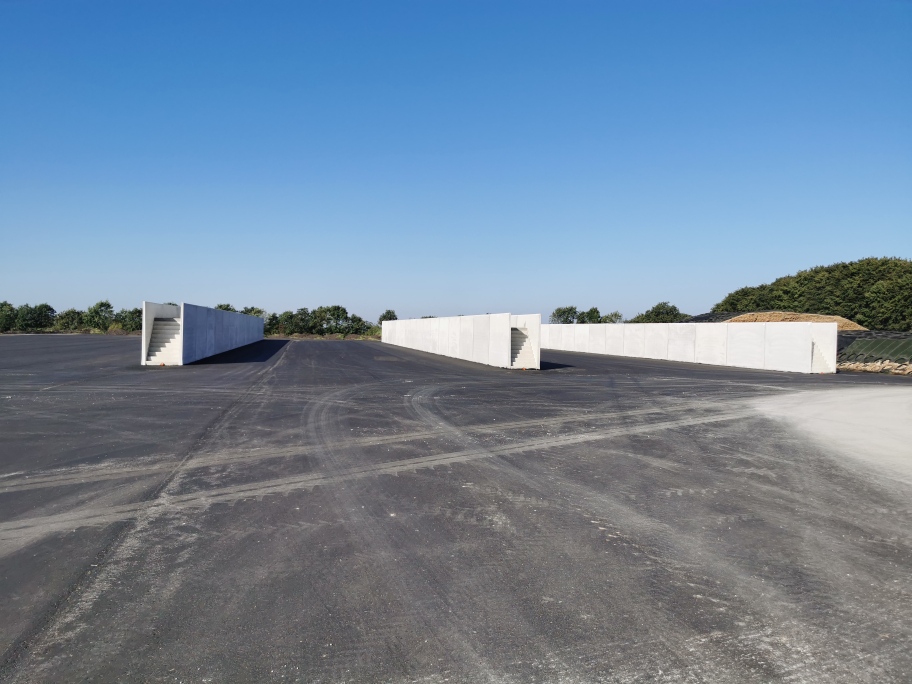 Silage clamp as economic solution for the future
Bosch Beton installed two silage clamps with retaining walls in Hovborg, Denmark. The positive farmer was impressed by our quality and decided to opt for our silage clamps, which offer an economic solution for the long term.
Morten Dalby's farm is home to 1,100 Jersey cows; the world's most widespread dairy breed. He's a young farmer with a positive approach and aims to safeguard his farm's future through optimisation.
Together with Søren from Agerbæk Maskinstation, Morten toured Denmark looking at silage clamps. After seeing various brands in use, he opted for a Bosch Beton silo made from U retaining walls. He was impressed by how these top quality walls were made. And for him, this was also the most economical solution for the long term.
Bosch Beton supplied forty-eight U300 retaining walls with heel and six end elements for the two silage clamps of 64 m long, 16 m wide and 3 m high. Both silos were sealed before being finished with an asphalt layer.
U retaining walls
The U elements were developed especially for such things as silage clamps and manure silos, with the design also making them extremely suitable in large external storage systems. Both sides can absorb the intense pressure and impact forces of using heavy shovels and tractors for ensiling and removing silage. This makes these concrete walls unique. Accessories such as an end section or a stairway complete the silage clamps.
Good roughage
Milk production is all about providing good roughage, which is why it is important to bring in the grass at the right time, with the right dry matter and of a certain length. It's also important to harvest maize at the right time to produce good and flavoursome maize that isn't shrivelled or dirty. And if you have good roughage you don't need to add so much feed.
Choosing high-quality Bosch Beton silage clamps has enabled this Danish farmer to make a profit.
Further information
If you would like to know more about this project or our customised retaining wall solutions for silage clamps, please feel free to contact our consultants.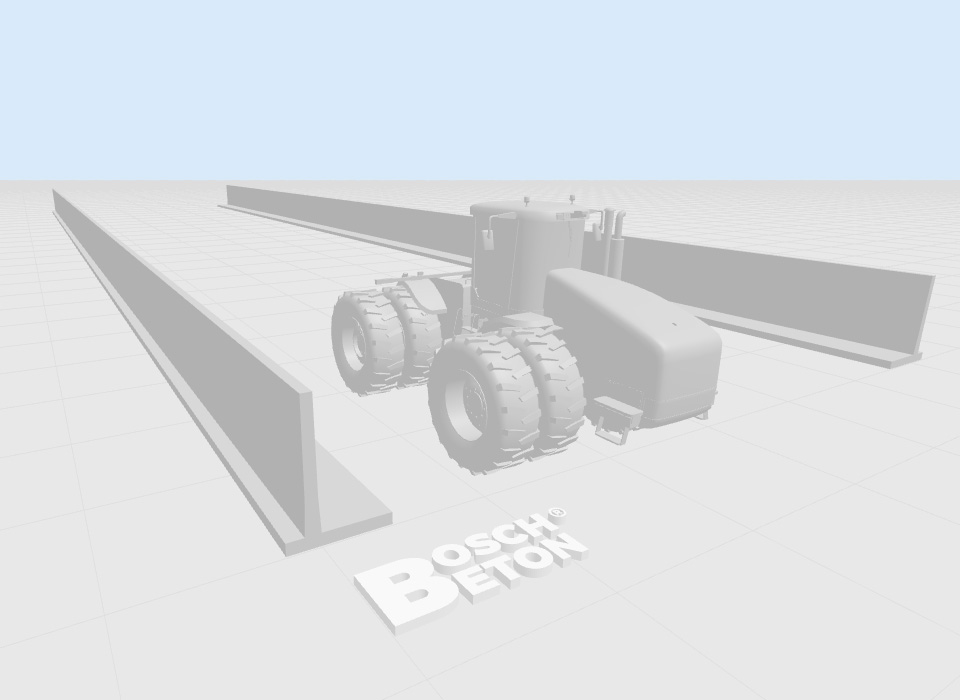 Build your silage clamp
Using our 3D generator, you can build your own silage clamp in three steps Decide what you are going to use the silo for, select a silage clamp wall type, and enter the dimensions of your silage clamp along with the axle weight. Make a selection for the paving of the farmyard, and any accessories and services required. You will receive a customized recommendation free of obligation within three working days of receipt of your application. If you would rather have personal advice, please contact our team.