Partnership is ready for the future with new silage clamps
Bosch Beton placed two new silage clamps at Maatschap Van Laar in Barneveld. The silage clamps are equipped with a sewerage system and clinker bricks on the floor. As everything complies with the Activities Decree, the farmers' modern farm is ready for the future.
Partnership
Two brothers and their father form Maatschap Van Laar in Barneveld. The agricultural farm used to keep dairy cows and chickens but the farmers switched to fattening bulls, as this is not a land-related activity. Over 1,100 calves are divided into three age groups in the shed. The feed for the bulls comprises mainly maize, pellets and chopped straw.
Ready for the future
In spring 2021 Bosch Beton placed two new 48 by 10 metre silage clamps with fixed corners at the farm using LHAK retaining walls of 1.75 metres high. Our Service team finished the silage clamps with bitumen sealant, which keeps water, air and other elements away from the silage.
A Buizenboer sewerage system has been installed in the floor and everything was implemented in accordance with the Activities Decree. The farmers laid the clinker bricks on the silage clamp floor themselves. Their modern farm is now entirely ready for the future!
Importance of a good silage clamp
Good roughage is the basis for everything and means improved milk production. A good silage clamp is vital for this. Circular thinking and a good silage clamp also offer financial gains. A Bosch Beton silage clamp will last for generations and also complies with the latest regulations and quality requirements of the Agricultural Concrete Products certification.
Further information
If you would like to know more about this project or our customised retaining wall solutions for silage clamps, please feel free to contact our consultants.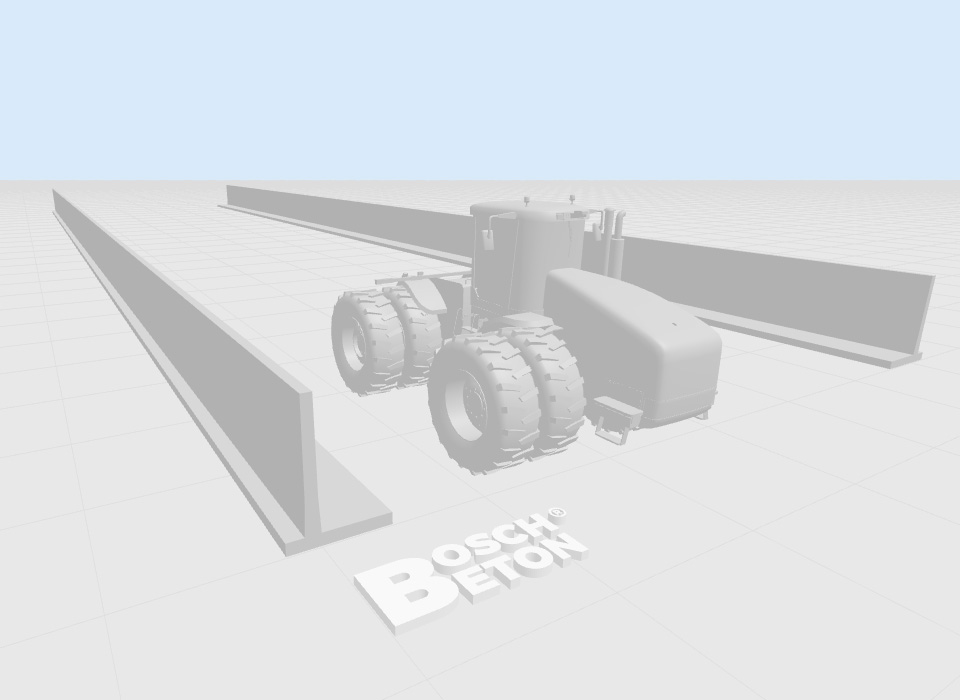 Build your silage clamp
Using our 3D generator, you can build your own silage clamp in three steps Decide what you are going to use the silo for, select a silage clamp wall type, and enter the dimensions of your silage clamp along with the axle weight. Make a selection for the paving of the farmyard, and any accessories and services required. You will receive a customized recommendation free of obligation within three working days of receipt of your application. If you would rather have personal advice, please contact our team.