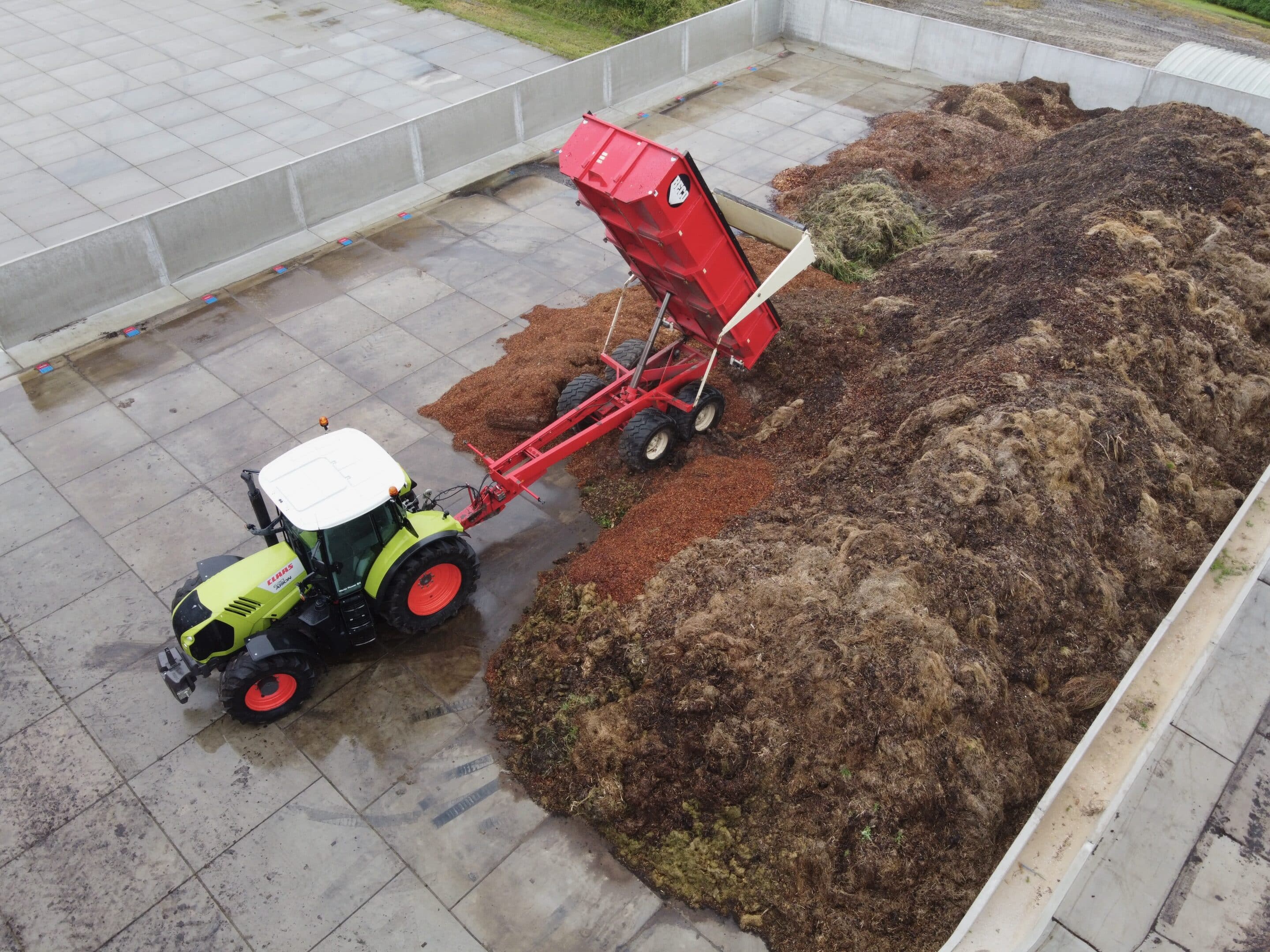 Composting solution for bulb growers
World Flower is a bulb grower with over 100 hectares of bulbs in the Kop van Noord-Holland region. The current production includes crocus, anemone, fritillaria, tulip, daffodil, iris, lily and muscari. They contacted Bosch Beton regarding their composting issues. We supplied our retaining walls for two silage clamps.
The bulb grower from North Holland processes, grows, sorts, plants and harvests bulbs of different varieties here. After harvesting, World Flower processes all varieties at the farm and prepares these for export to various buyers, including other growers or to forcing, trade and/or export companies.
Composting issue
The company in Breezand aims to innovate and seek sustainable solutions. As their activities result in waste they also examined their composting issues, before deciding to construct a composting site. We supplied our L retaining walls with heel for two silage clamps for this. The solid manure is stored in one silo and the other is used for bulb waste and composting.
Dual gutters
The Bosch Beton dual gutters appealed to them after they came across these online. The gutters minimise the capture of rainwater, reducing the amount of effluent as well as the need to spread this over the land. Moreover, this also prevents effluent run-off from the yard to the surface water. They now capture this in large buffer tanks
and are one of the first within the bulb sector to use this solution.
Collaboration
After choosing Bosch Beton retaining walls and dual gutters, the bulb grower contacted a local builder. They collaborated with us in installing the silage clamps, which ran smoothly and to everyone's satisfaction.
Further information
If you would like to know more about this project or our customised retaining wall solutions for storage, please feel free to contact our consultants.
Build your own silage clamp
Use the Bosch silage clamp generator to build and submit your own virtual silage clamp in three steps. You will receive a non-binding advice within three working days of submission.