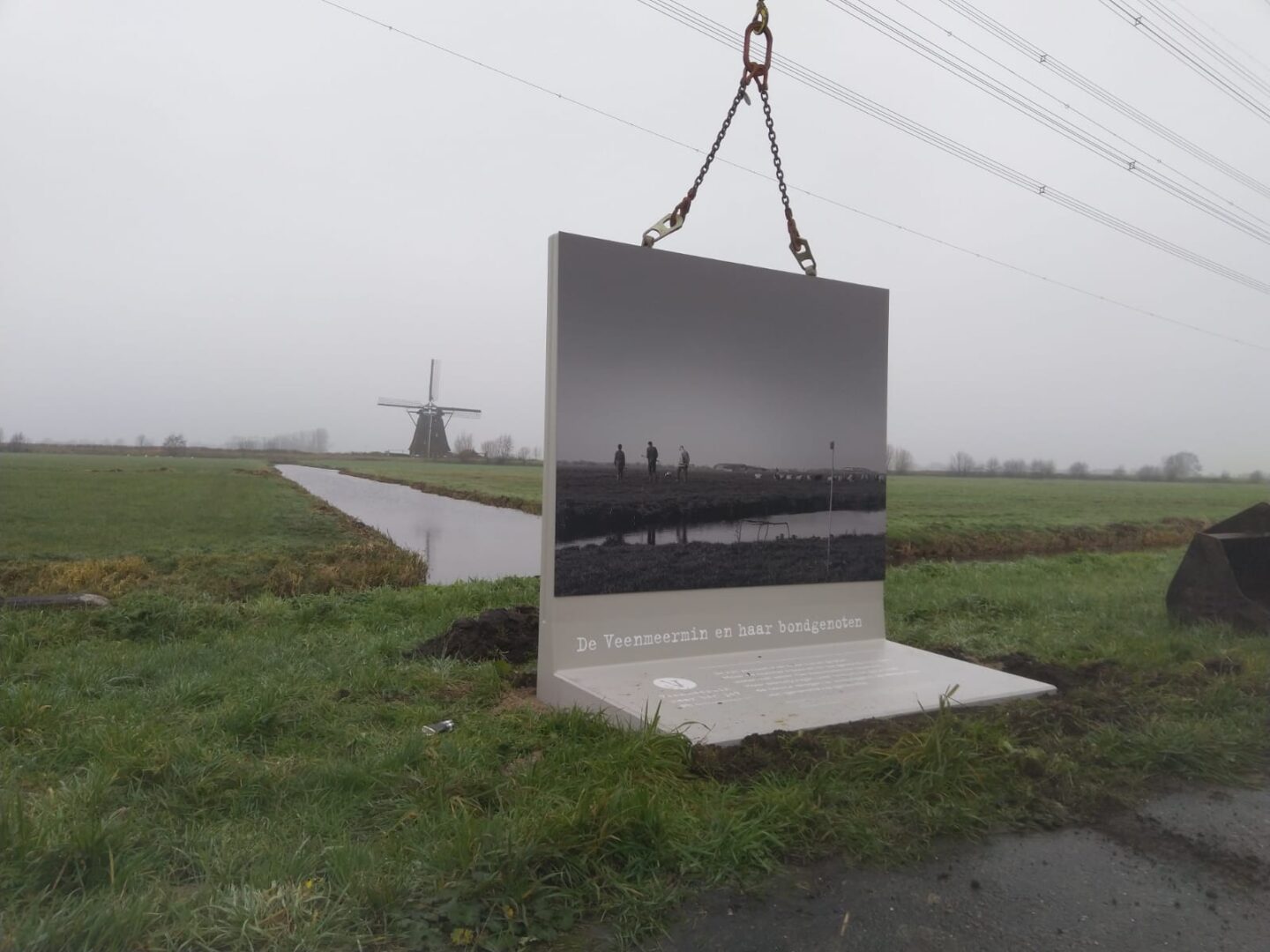 Artistic retaining walls
Bosch Beton is also involved in artistic work these days, as evidenced by this special project in a water-rich area in South Holland.
The Tulip Route and the Veenmeermin is located in the water-rich area between Leiden and Roelofarendsveen in South Holland. It is a cycle route that follows the trail of the Veenmeermin (mermaid) legend along fascinating polder sagas about tulips, farmers and gardeners. We delivered special retaining walls for this unique cycle route.
Photo walls
The walls are finished with stunning black and white photos and poetry. The 30-km-long cycle route via various cycle junctions takes you along a total of ten photo walls. Who would have thought that concrete retaining walls, stunning still life paintings and profound poetry could be such a special combination?
Curious about the cycling route along the photo walls? https://www.detulpenroute.nl/fietsen
Further information
If you would like to know more about this project or our customised retaining wall solutions for special applications, please feel free to contact our consultants.
Photography: © Erma Rotteveel | Windkracht 10