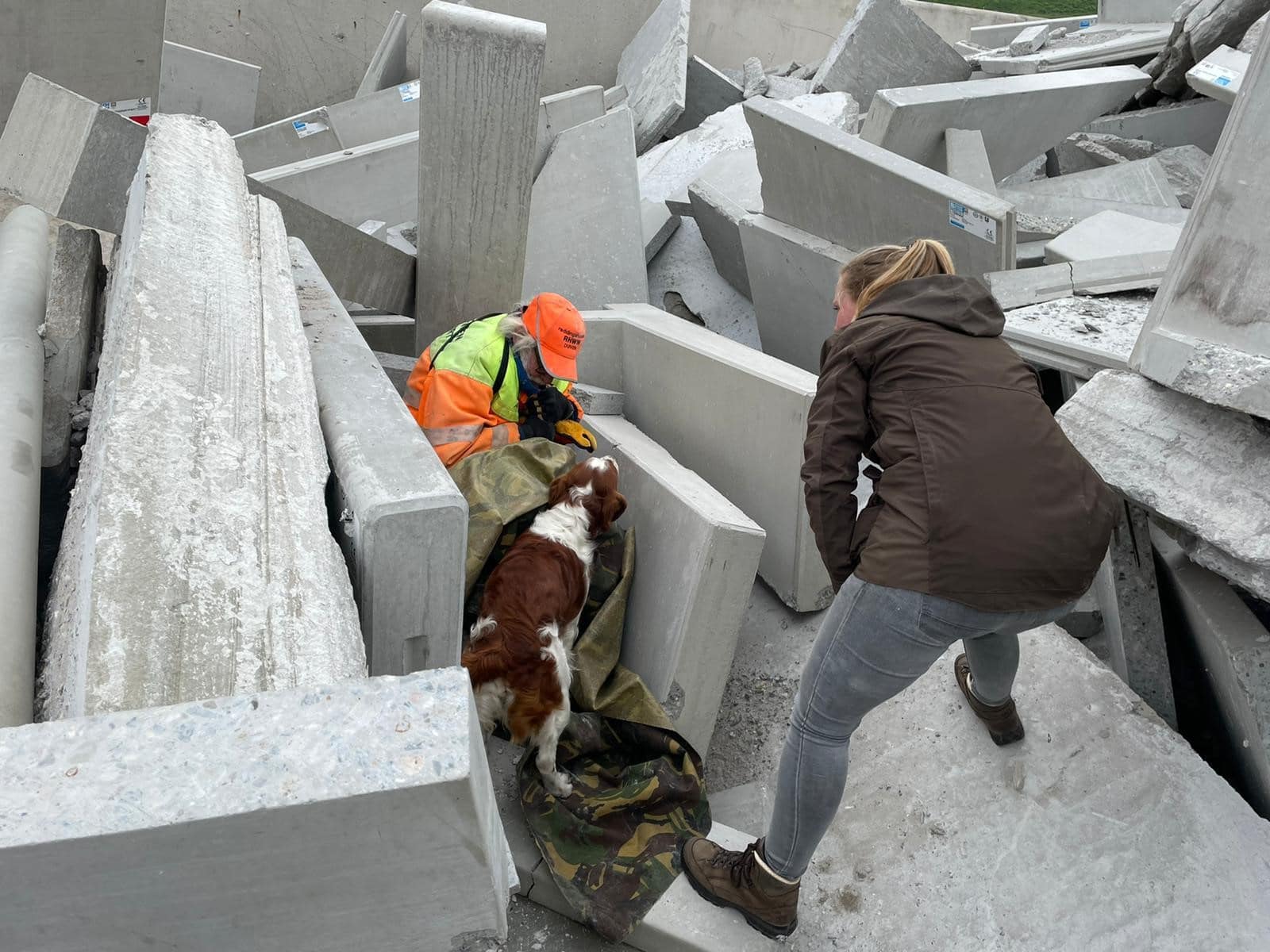 Training search and rescue dogs at Bosch Beton
At Bosch Beton, we work hard every day on the sustainability of our products. Social involvement is also a high priority for us.
15 July 2021
Social involvement
For instance, we support local and other initiatives that are in line with our company, our core values and corporate social responsibility (CSR). This was a reason for us to make our grounds near the plant available as a training location for Stichting Reddingshonden RHWW from Duiven.
A search and rescue dog receives extensive training before being deployed with a rescue team during search and rescue operations, emergencies and disasters. 'We're always looking for locations where we can train and the Bosch Beton grounds were really impressive. We wrote to them and immediately received a really nice and positive response!' stated Rik Geelen from Stichting Reddingshonden RHWW.
It's not much trouble for us to open up our grounds for this training and we are delighted to be able to make a contribution to the foundation's fantastic work.