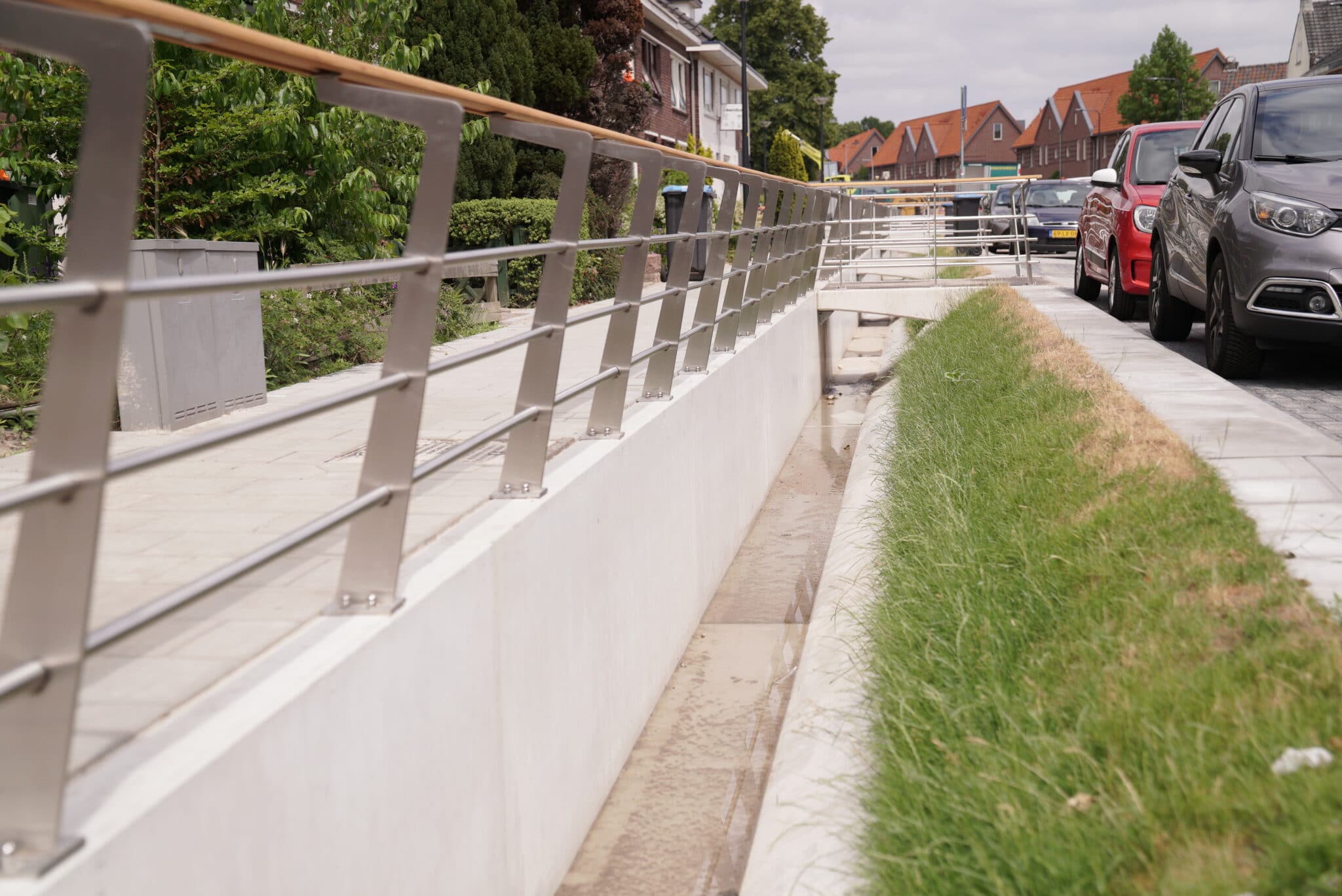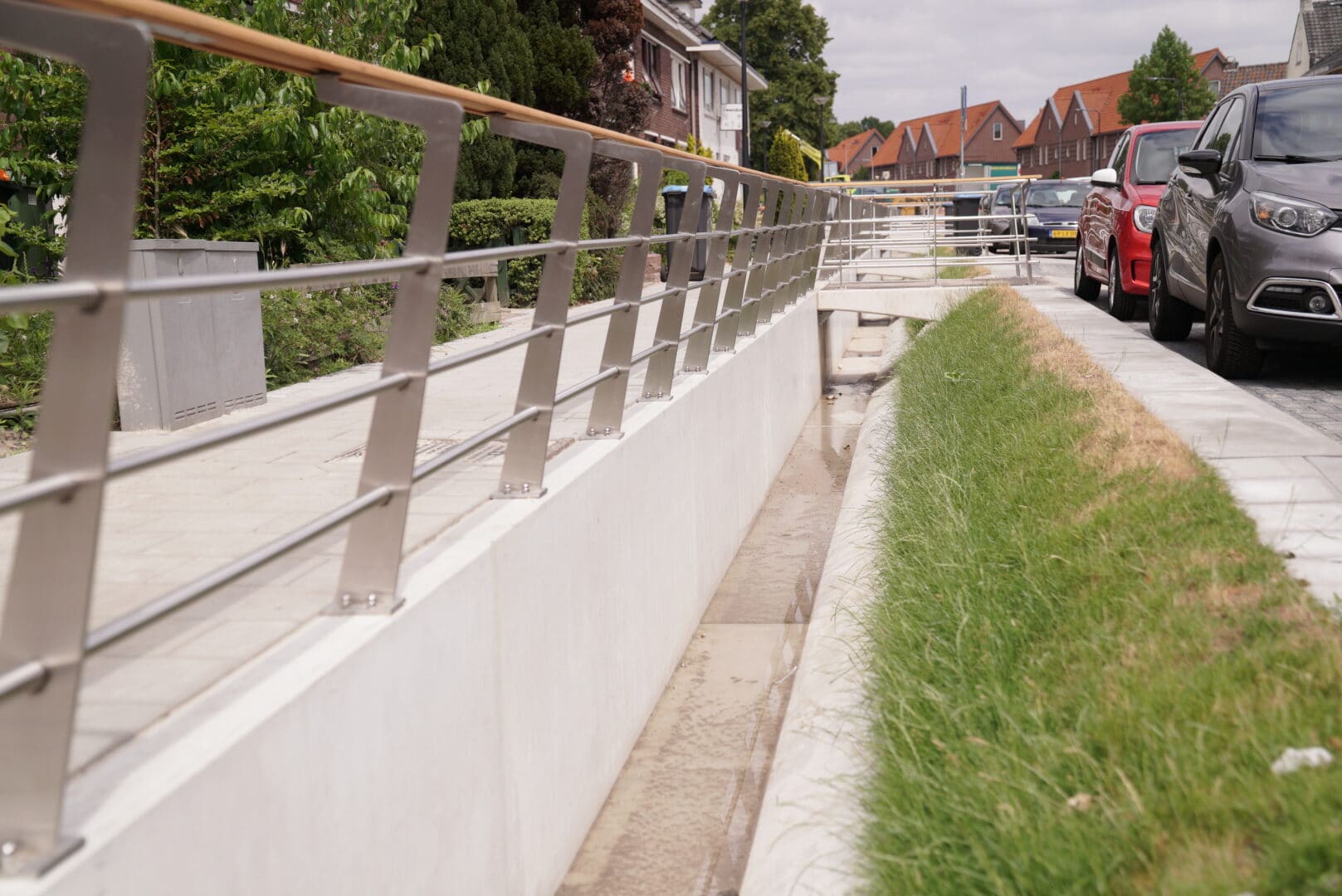 Together in public spaces
Design a sustainable environment for everyone. How do we provide open and safe public spaces in which we can live and work together?
2 August 2021
Public spaces are perhaps more popular than ever! The holiday period is currently in full flow but we can't do what we want as freely as we used to. Appreciation for public spaces has increased considerably recently. Perhaps thanks to the Ommetje app, walking has never been so popular and bicycle sales are at an all-time high! Pop a lunchbox and thermos flask in your bag or bicycle bag and head off! To the woods, beach, park or square.
Sustainable environment
Various specialists and professionals have been involved with public space issues in large and small cities, municipalities and their surroundings for many years. Developments and changing insights start to play an increasingly bigger role over time, such as health now with COVID-19. But the recent images of flooded streets and homes following heavy rainfall are also still with us. Insights and knowledge about sustainability, greenery and biodiversity are all well and good, but designing public spaces is not a simple matter. The design of our public spaces is becoming an increasingly greater challenge. As well as the above-mentioned developments and insights, there are also issues of safety, accessibility and reliability. Because how do you design a space that is still liveable within the 1.5-metre rule and remains accessible for people with reduced mobility? Or use sustainable materials that need to last for years and be able to withstand a few knocks?
Designing together
Bosch Beton is increasingly involved in public space projects. A fantastic example is the construction of the Urban Brook, the Municipality of Enschede's answer to flooding in the Pathmost and Stadsveld neighbourhoods. In the new street, the brook and many small bridges are a real feature and the area is now greener with more trees and plants. Bosch Beton worked together with Dura Vermeer on this project, for which we supplied 150, 135 and 130 cm-high retaining walls including culverts at the crossings.
We'd already delivered something similar in 't Groeske neighbourhood park in the Municipality of Groesbeek. The park's redesign was necessary because of problems with excess rainwater. In the renovated park, this rainwater now flows away to 't Groeske in the outlying area. Our retaining walls frame the park and were finished in corten steel.
A new mound was realised in the heart of the new De Kiem neighbourhood in Houten, which serves as a viewpoint across the neighbourhood. The designer used our L and LR retaining walls to create a cross on top of the mound. Now that the vegetation is in full bloom it's a popular spot for butterflies and other insects.
The design of the new Bergsche Maas intake pumping station located in a so-called Natura 2000 area in De Bieschbosch National Park took sustainability and the natural environment into account. Bosch Beton supplied special retaining walls for the area around the intake pumping station. Several of the otherwise entirely smooth retaining walls were given a structure and holes in which swallows can nest.
The public space in front of The Read Shop in Genemuiden has been made more accessible for people with reduced mobility. Our radius retaining walls were used here in combination with fixed corner solutions and standard straight 4-metre-long retaining walls. The walls were then given an anthracite colour.
Customised solution
We work together with each customer to achieve the right solution. We immerse ourselves in our customer's request and work with them to develop good and sound advice. The Engineering department then produces drawings and models of the desired retaining walls in BIM, enabling us to work with our customer to develop a solution customised to their specific situation. If you would you like to know more, please feel free to contact one of our consultants. We'd be delighted to help you find a customised solution to your situation.