Silo of retaining walls for biogas plant in Staffordshire
Lower Drayton Farm is a family farm in Staffordshire (UK) where the third generation is now at the helm. To spread their income and create new opportunities on the farm, the family has had a biogas plant constructed to generate sustainable energy. Four Bosch Beton silage clamps, each of which is 50 x 22 metres, are an important part of this.
The Bower family owns 283 hectares of land that they mainly use for beef and grain. Like other farms, this family farm has also had to search for alternative sources of income. As there is a major focus on sustainable energy, Lower Drayton Farm decided to invest in a biogas plant and to produce as much gas as possible. The family is very grateful for the hard work of previous generations and wants to continue this. Previous generations embraced the technology of the time and the current generation is now embracing today's technology.
Total solution
Our client wanted a good solution for the entire project: from design to placement. We determined the best placement in close cooperation between ARK Agriculture from Essex, Bosch Beton and our own Engineering department. ARK Agriculture purchased the retaining walls from Bosch Beton for this project. The total size of the four silos is L 90 x W 50 metres. One of our experienced partners then ensured that the placement of the TWA300 and LA300G retaining walls ran smoothly on site. The retaining walls are 3 metres high net with an axle load of 15 tonnes and are developed especially for biogas silos.
Maximum returns
Biogas is a sustainable energy source that offers opportunities to reduce carbon emissions. One option for producing biogas is the fermentation of maize. In order to be able to use maize in the biogas digester, minimum stocks of 18 months are required. A farmer often begins maize storage well before starting up a biogas fermentation plant. Clean, orderly and cost-effective raw materials storage is very important for a biogas plant. The owners are using the plant at Lower Drayton Farm to generate bio-methane and electricity and are using a variety of crops for this.
Clean silage clamp
As farmer, our client understands the importance of crops and the ensilage of these. A good silage clamp is important for this, as it prevents roughage wastage. With Bosch Beton retaining walls, you can build a silage clamp that is easy to keep clean and the silo ensures the most efficient and effective roughage ensilage.
Further information
If you would like to know more about this project or our customised retaining wall solutions for biogas, please feel free to contact our consultants.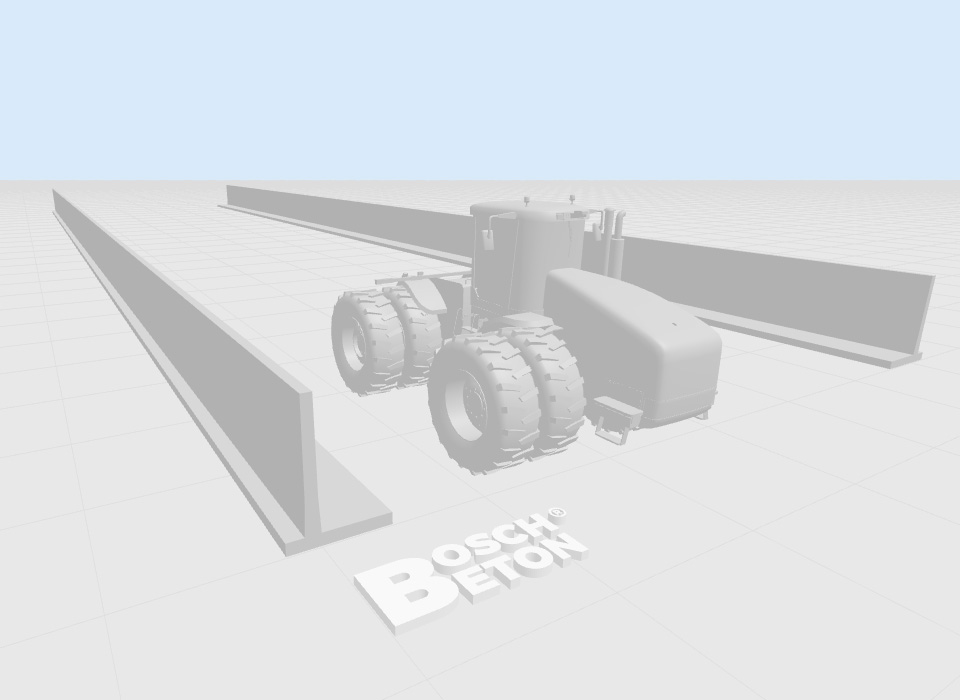 Build your silage clamp
Using our 3D generator, you can build your own silage clamp in three steps Decide what you are going to use the silo for, select a silage clamp wall type, and enter the dimensions of your silage clamp along with the axle weight. Make a selection for the paving of the farmyard, and any accessories and services required. You will receive a customized recommendation free of obligation within three working days of receipt of your application. If you would rather have personal advice, please contact our team.