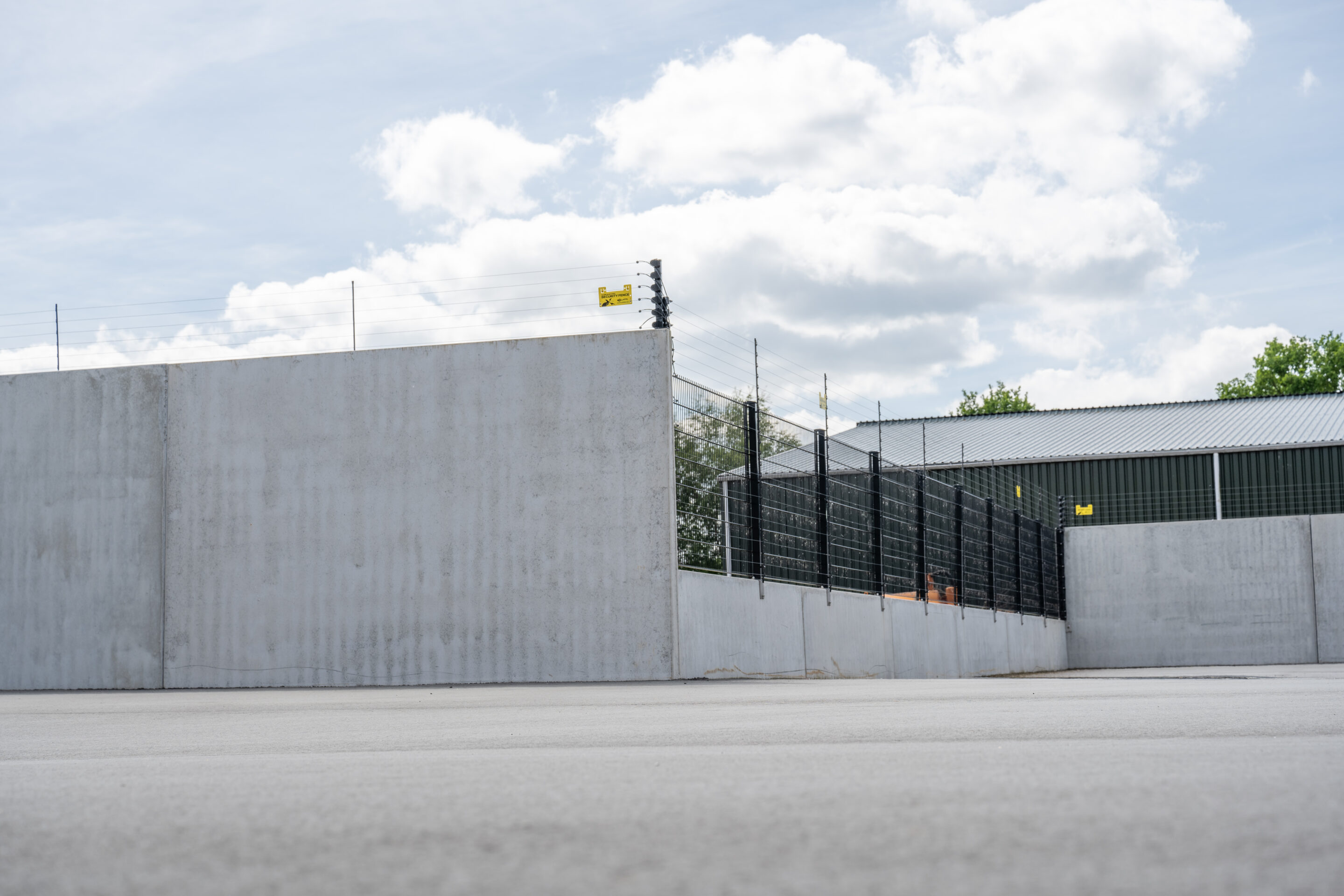 Goods stored out of sight and secure in Tynaarlo
Bosch Beton retaining walls can also be used as terrain fencing or to secure a site, as we did at salvage company, Hamstra Internationaal Bergingsbedrijf in Tynaarlo.
Secure and out of sight
The owner of the international salvage company wanted to shield the company from view as well as make sure it is secure. As the company also stores goods here temporarily, electric fencing was required. The customer opted for Bosch Beton as our retaining walls do not contain anchors, and also because walls are available in sizes of 4 metres wide and 3 metres high.
In total we placed over 200 metres of 3-metre-high L retaining walls with heel. This involved some customisation, such as producing mitred corner pieces and creating recesses. We prepared these customised retaining walls in our factory to ensure that placement on site at the customer ran smoothly.
Retaining walls as terrain fencing
The L retaining wall with heel was developed especially for medium load applications in civil engineering. But the retaining wall is also extremely suitable as terrain fencing to hide a site from view or to fence off a site. As these walls are also available at certain heights, the walls are suitable as site security.
Our client is extremely pleased with how Bosch Beton completed the project. The collaboration with the crane operators was also perfect.
Further information
If you would like to know more about this project or our customised retaining wall solutions for terrain fencing, please feel free to contact our consultants.