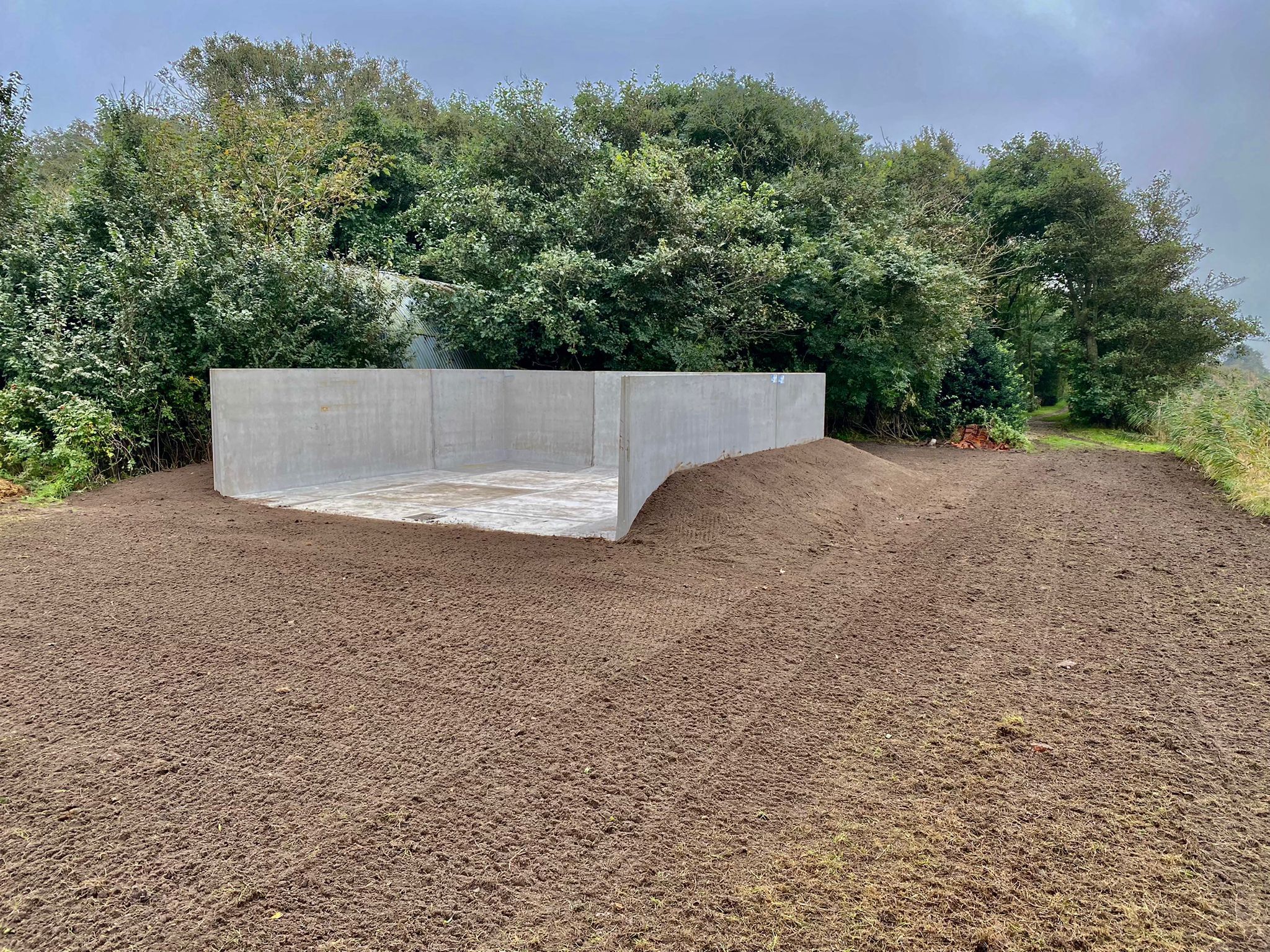 Manure storage with fixed corners and good water management
There are various regulations for storing manure. Manure storage using Bosch Beton retaining walls meets the current legislation and regulations.
Fixed corners
Van Liere Grondwerk and Veeger Grondverzet provided good foundations and used our retaining walls to realise manure storage on Texel. The farmer wanted a sustainable solution for his farm, which this manure storage offers.
Our L175HAK retaining walls were used for this manure storage and have a design service life of fifty years! This storage also has fixed corners. The addition of a V-shaped gutter with double outlets ensures proper water management.
Sustainable solution
Concrete manure storage is the most sustainable storage solution and this type of storage can be of any size. With these retaining walls you determine the storage capacity yourself. The various accessories and options ensure that the content of the manure storage does not come into contact with the soil or the surface water. Customised manure storage can also be installed quickly. We have already created various storage solutions using retaining walls.
Further information
If you would like to know more about this project or our customised retaining wall solutions for manure storage, please feel free to contact our consultants.
Photography: Van Liere Grondwerk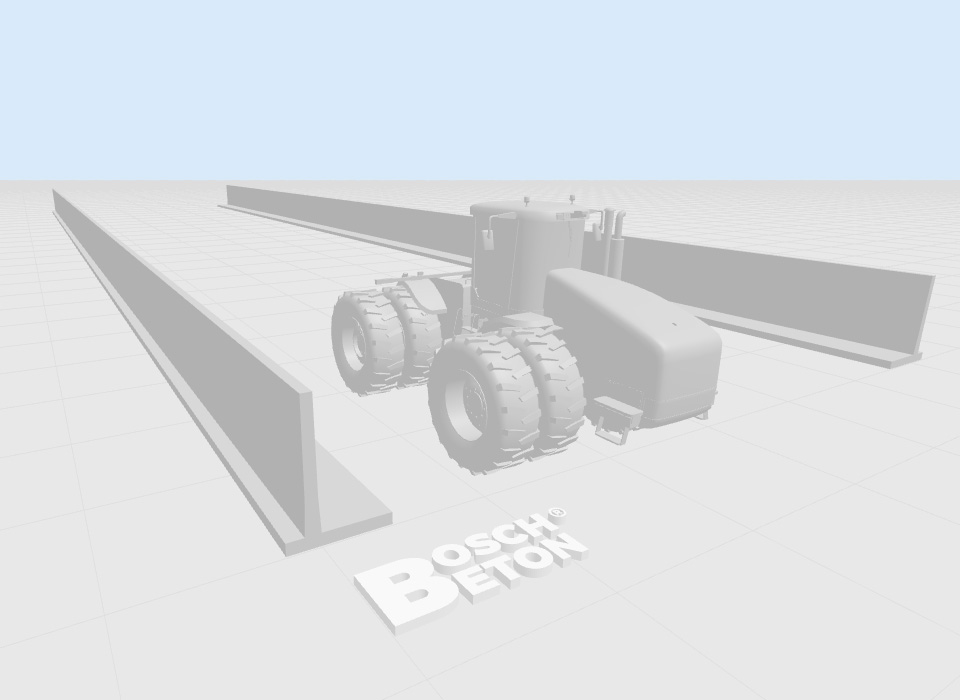 Build your silage clamp
Using our 3D generator, you can build your own silage clamp in three steps Decide what you are going to use the silo for, select a silage clamp wall type, and enter the dimensions of your silage clamp along with the axle weight. Make a selection for the paving of the farmyard, and any accessories and services required. You will receive a customized recommendation free of obligation within three working days of receipt of your application. If you would rather have personal advice, please contact our team.