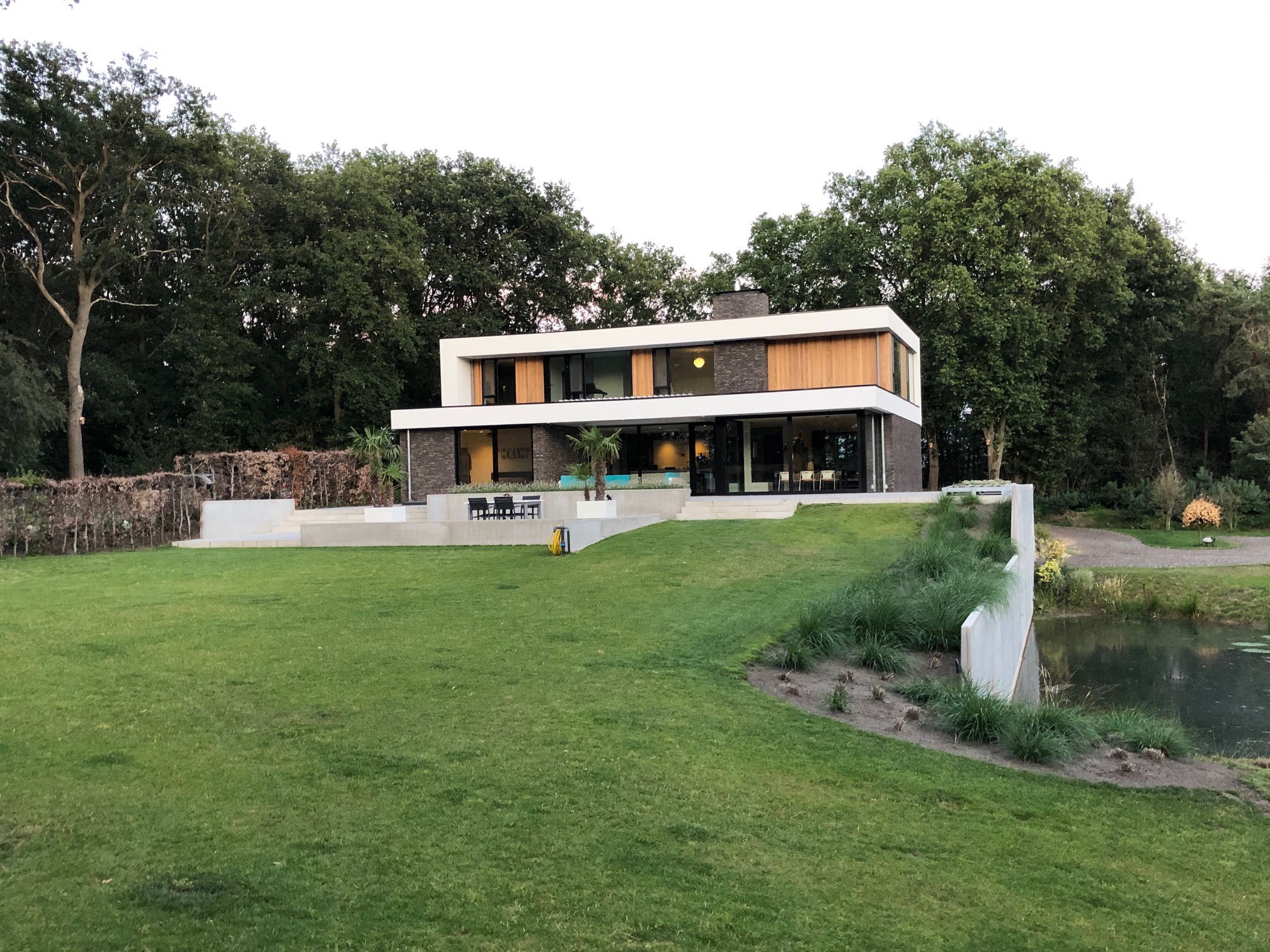 Retaining walls absorb height difference at villa
Concrete retaining walls are multi-functional in use. As well as absorbing height difference, retaining walls can also be used to actually create level difference. Our customer was so creative that he used the Bosch Beton walls to form such things as flower planters, entirely completing the picture at the new-build villa.
Flower planters from retaining walls
Our customer built his new-build villa entirely by himself! He wanted to resolve the height difference in his garden in a creative way. He opted for Bosch Beton retaining walls for this, using them to create such things as flower planters. He also had a high retaining wall placed at his pond and the height difference between the garage and garden was also absorbed.
We placed retaining walls varying in shape and height from 1.5 metres, 2.5 metres and 4 metres. The elements were placed directly from the truck. With a fantastic end result!
Engineering
Our in-house engineering team calculates and checks that the retaining wall solution we offer meets our customers' structural requirements. This means we can work quickly and flexibly and our customer has the assurance of a sound, structural building product with guarantee.
Engineering was also involved in this project and we maintained frequent contact with our customer. Together we continued to adjust the drawings until he was entirely satisfied with the design.
It's clear from this project that our customers can also find us online. This customer found Bosch Beton via Google and contacted us.
Further information
If you would like to know more about this project or our customised retaining wall solutions for soil & garden, please feel free to contact our consultants.