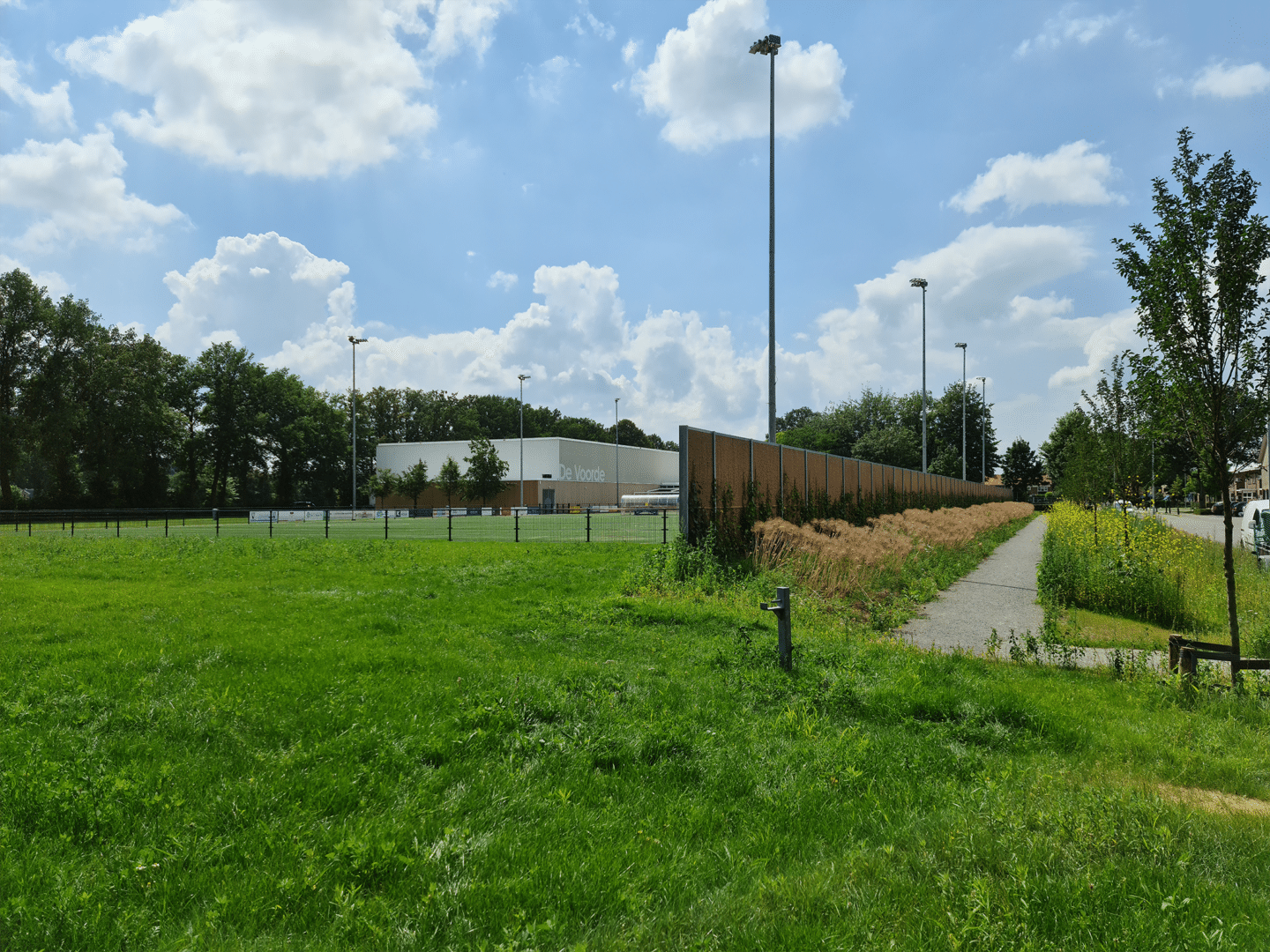 Terrain fencing at Sportcentrum De Voorde in Voorthuizen
We are placing retaining walls that will be used as the basis for coconut walls at Sportcentrum De Voorde in Voorthuizen. Vegetation will also ensure a natural look.
Expansion
Sportcentrum De Voorde in Voorthuizen is undergoing a major expansion. The centre offers various sports including indoor football, hockey, tennis, badminton and basketball. The relocation of Spirit korfball association to the sports centre meant that korfball pitches needed to be constructed.
Soundproofed
To reduce the noise nuisance associated with sport for local residents, over a hundred metres of 75-cm-high retaining walls were placed that form a sound basis for coconut walls. Ivy was then planted against the walls that will create a natural look once fully grown.
Terrain fencing is not only suitable for sports complexes, but also for companies, private property and schools. Retaining walls without load may serve as boundary walls or as subtle yard fencing or, like here, as soundproofing and to screen areas off from residential districts.
Further information
If you would like to know more about this project or our customised retaining wall solutions for terrain fencing, please feel free to contact our consultants.