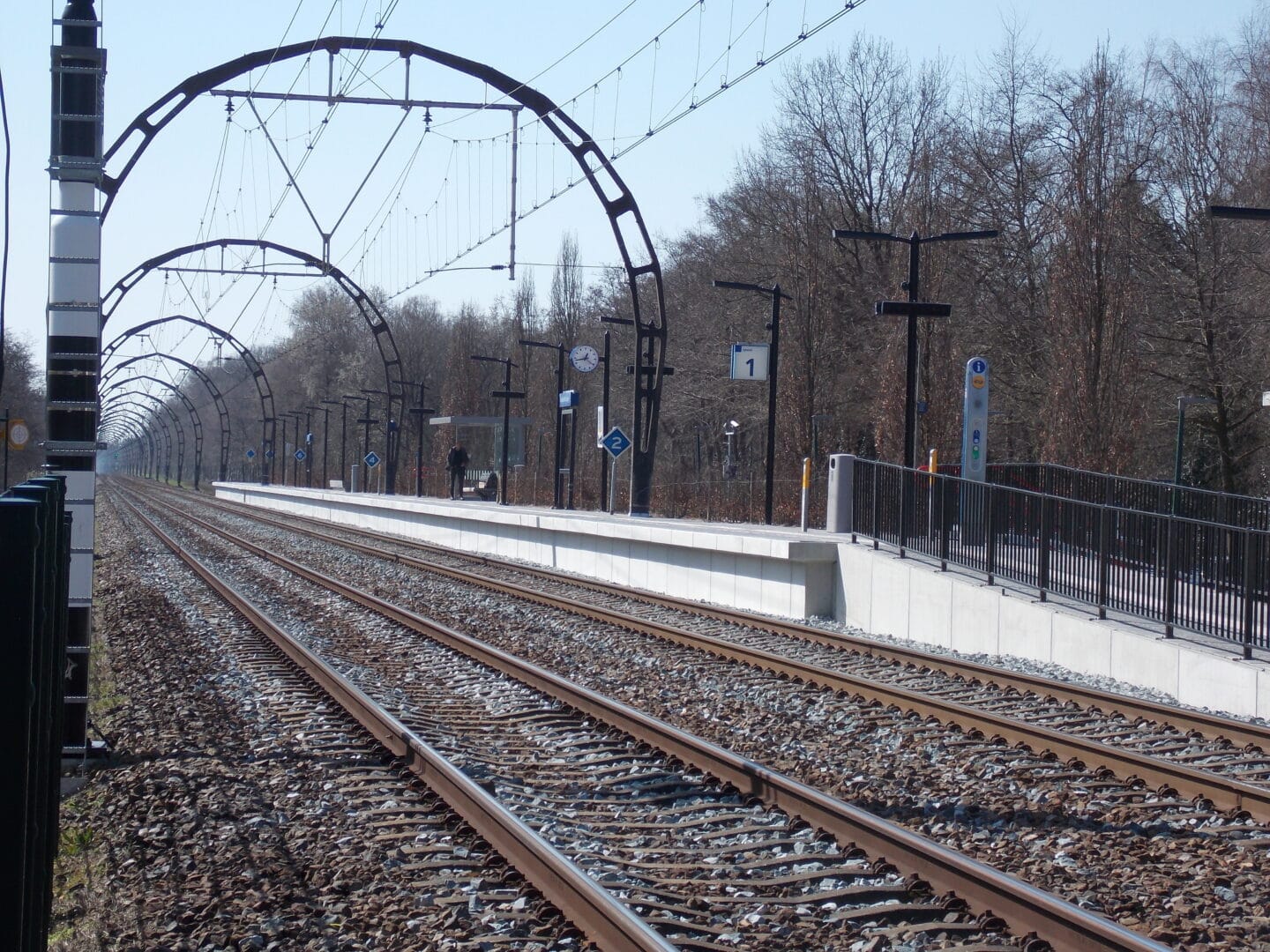 En route to sustainable infra
Read in this blog how Bosch Beton is contributing to a sustainable(er) infrastructure in the Netherlands.
26 May 2021
A lot of Dutch infrastructure will reach the end of its technical service life in the coming years, according to various research studies, including by Rijkswaterstaat. Future modifications to both wet and dry infrastructure are necessary in response to climate change, use and the environment. Sustainability and environmental impact (ECI) will become more important in these infra projects. En route to a more sustainable infrastructure.
Trends and developments
Mobility has increased in our country over the past two decades. Road links improved and car and public transport speeds increased. However, when the infrastructure was laid and constructed, increased use, load and change in the environment were not taken into consideration. This means that various wet and dry infrastructure is now reaching the end of its service life and is in need of replacement or renovation. Rijkswaterstaat uses checks, analyses and inspections to investigate the current status of Dutch infrastructure and to determine which measures are needed. The Wet Structures' knowledge programme – a partnership between knowledge institutes Deltares and MARIN, Rijkswaterstaat and research organisation TNO – focuses on wet infrastructure.
Changing climate, changing road use, population increase and the environment require us to take action now and in the future. Neighbourhoods are also changing in terms of space, technology and behaviour, which also demands modifications. The Netherlands will be investing hundreds of billions of euros in infrastructure, house building and climate adaptation in the coming decades. Sustainability and the environment will be vital in these projects.
Road and water
Bosch Beton is working on various civil engineering solutions. These include a stronger corridor for traffic driving along the waterway or an entrance that needs to be constructed at the site of a ditch. An embankment at an ecoduct that needs additional reinforcement. A water barrier made of retaining walls to keep out (excess) water and prevent flooding. Depending on its location, a water barrier provides protection against maximum water levels. Examples include dams, dikes, wide ditches, bathing ponds, and shoring or water channels in new or existing residential areas or nature areas. It is vital that retaining walls are strong enough to withstand the huge pressures and forces generated by water and earth.
Over the past ten years, level differences in the landscape and in public spaces have been compensated by using concrete walls, such as the Clemens Cornielje N302 ecoduct near Nieuw Milligen/Hoog Soeren. We are also installing walls to create dune lines along the coast at IJmuiden. Bosch Beton has placed retaining walls at the elevation points on Halderweg and at the north side of the N271 at the Cuijk-Mook cycle bridge. In the Zuidasdock project, our strong concrete retaining walls have been used as earth retention system along a railway. And we produced special retaining walls, platform sections and transit shelter foundations for the regional Utrecht-Nieuwegein-IJsselstein (SUNIJ line) tram line. The ProRail 'Standardised Platforms' project is currently ongoing. We are collaborating with Dura Vermeer, Wallaard Noordeloos and Van Ooijen Gouda in this project to adapt platforms and make train travel easier for travellers with an impairment.
Wet infra, including flood defences, water courses, ditches and ponds benefit from strong retaining walls. We installed retaining walls in a new-build neighbourhood in Nijkerkerveen to realise water courses and installed strong retaining walls around De Zilk sports complex in Noordwijkerhout to keep the water out. At the unique new-build neighbourhood, De Draai in Heerhugowaard, our retaining walls are both soil and water retaining and enclose the peninsula. We are co-working on the redesign of the site around the Bergsche Maas intake pumping station to meet the increased demand for drinking and industrial water now and in the future. Together with various partners, Bosch Beton completed a pilot project for Waterschap Vallei en Veluwe in Bunschoten-Spakenburg. The harbour of this former fishing village is home to the 300-metre and longest self-closing water retention system in the world. Our retaining walls were used to extend the Stadsbeek towards the centre and lower groundwater levels in the Enschede neighbourhoods of Pathmos and Stadsveld. An open brook structure has been constructed here with many small bridges to residents' homes.
Circular future
Bosch Beton is a leader in sustainability with the ambition to be 100% circular. We aim to supply and produce high-quality and sustainable products en route towards a circular future. Our entire production process is designed in the cleanest and most energy-neutral way possible. We are the first retaining wall producer in the world to receive the CSC gold certificate. This CSC certificate shows that sustainability is a high priority at Bosch Beton. The ECI (Environmental Cost Indicator) will play an increasingly important role in major future projects, including Rijkswaterstaat projects. Road construction already places a high priority on ECI values and this is now shifting towards the concrete sector, which is why we had our ECI value calculated and received a verified Life Cycle Analysis (LCA) for our retaining walls. Rijkswaterstaat uses its own DuBoCalc tool (Sustainable Construction Calculator) to calculate the sustainability and environmental costs of entire construction projects. Bosch Beton retaining walls are included in this Rijkswaterstaat tool.
Customised solution
We work together with each customer to achieve the right solution. We immerse ourselves in our customer's request and work with them to develop good and sound advice. The Engineering department then produces drawings and models of the desired retaining walls in BIM, enabling us to work with our customer to develop a solution customised to their specific situation.
Please feel free to contact our team to find a customised solution to your situation.