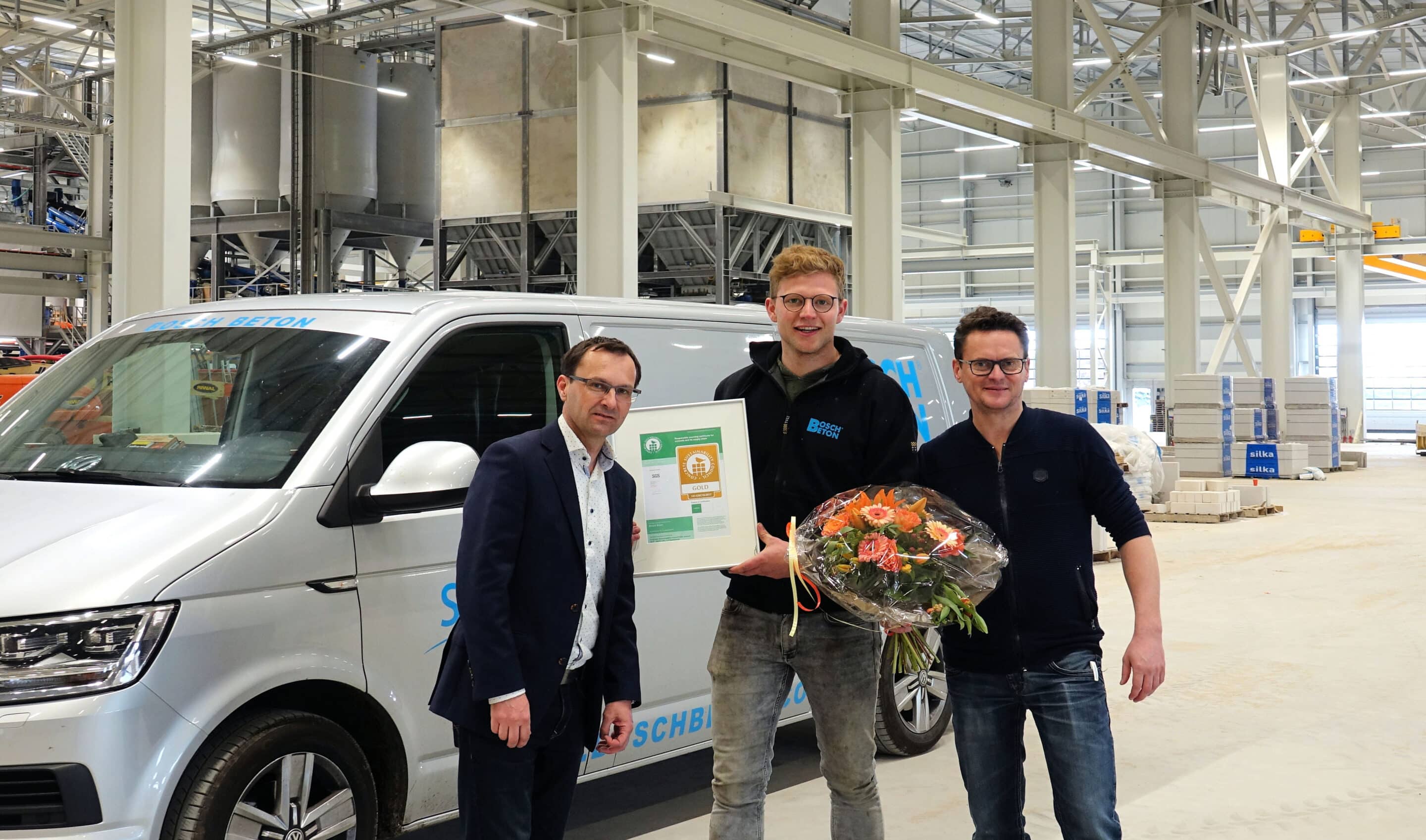 Bosch Beton goes for gold
In 2017 Bosch Beton became the world's first retaining wall manufacturer to receive the bronze certificate from the international Concrete Sustainability Council (bronze CSC certificate). In 2018 the company was awarded silver certification. Now, in April 2019, Bosch Beton has become the first retaining wall manufacturer to achieve the gold certificate!
9 April 2019
CSC certificate for responsible precast concrete
The CSC certificate stands for precast concrete that has been manufactured in an environmentally, socially and economically responsible way. This global quality mark is the standard when it comes to sustainable manufacturing and operations. It comprises four different levels: bronze, silver, gold and platinum.
 Presentation at new factory
On Friday, 5 April 2019 the company was presented with the gold certificate by Jeroen Pos of SGS-Intron. As was the case for the bronze and silver certificates, Bosch Beton and SGS-Intron worked together constructively towards this gold certificate.The certificate was presented in the presence of Bosch Beton's employees at the company's new factory, which is due to be completed this spring. Shortly before the presentation, the first production test was carried out at the new site on "the Harselaar" industrial estate in Barneveld. Bosch Beton therefore had two reasons to celebrate!
Gold-standard concrete
"By achieving the gold certificate, we are clearly demonstrating how important sustainability is to our company", says Brand Jan van den Bosch (member of the management team). "Some of our raw material suppliers are now also CSC certified, for example, which means the supply chain is becoming more integrated in terms of improving sustainability", adds Frank Staal (QHSE coordinator).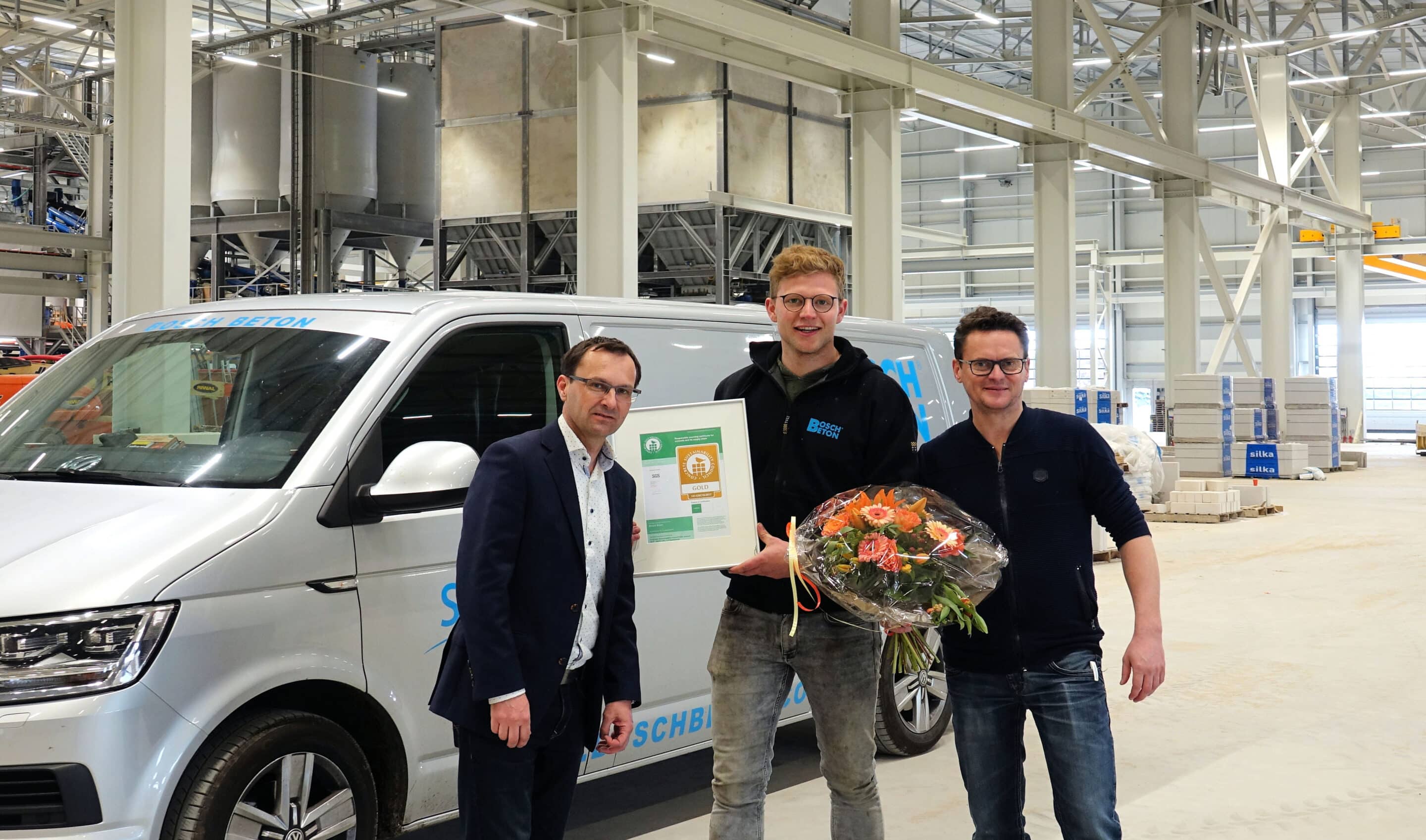 "Some of our raw material suppliers are now also CSC certified, for example, which means the supply chain is becoming more integrated in terms of improving sustainability"